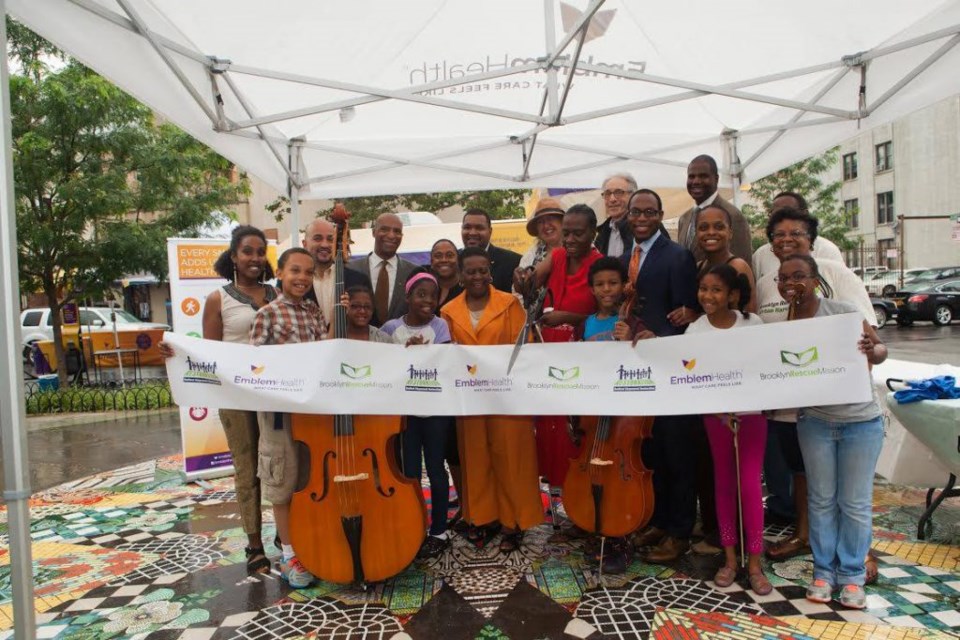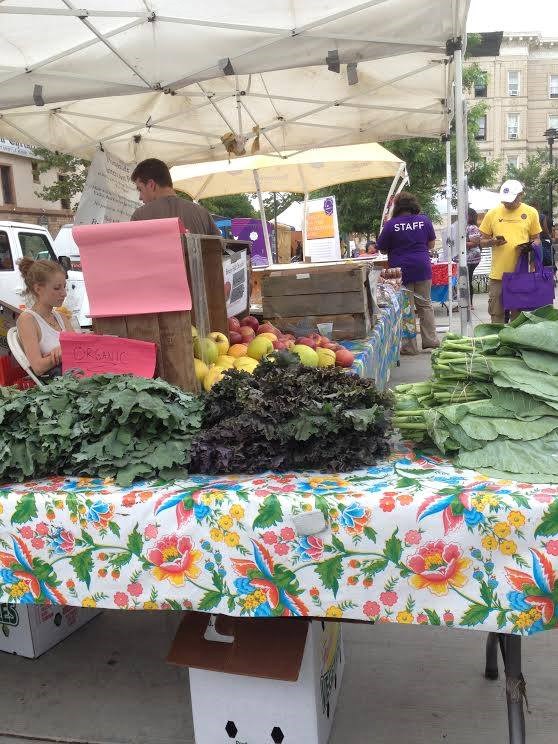 Bedford Stuyvesant Restoration Corporation kicked off the new season of the Marcy Plaza Farmers Market on Wednesday, with a ribbon-cutting ceremony and musical performance by the students of the Noel Pointer Foundation Summer Strings Program.
The farmers market-- a collaborative effort between Restoration, EmblemHealth, Brooklyn Rescue Mission and Bedford Stuyvesant Gateway Business Improvement District-- will run weekly on Wednesdays through October 28, from 11:00am to 6:30pm, at Fulton and Marcy avenues in Bed-Stuy.
Opening day visitors to the market enjoyed healthy cooking demonstrations, an appearance by popular radio personality Angela Yee, co-host of the Power 105.1 Breakfast Club, and a variety of children's activities. Other participants included Assemblywoman Annette Robinson; Tremaine Wright, chair of Community Board 3; and Michael Lambert, executive director of the Bedford Stuyvesant Gateway Business Improvement District.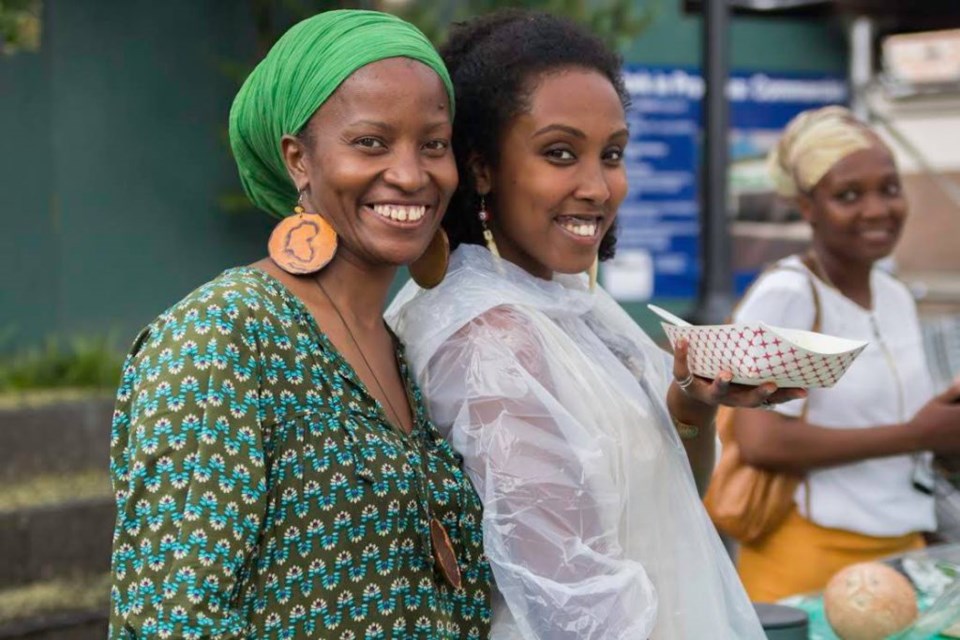 "We're gratified that so many people turned out for the opening of the market, despite the weather," explained Tracey Capers, executive vice president for programs at Restoration. "The rain is actually good for the farmers' crops, so I'm taking it as a good sign that we will have a successful season of bringing fresh fruits and vegetables to the community."
Qualifying visitors received NYC Health Bucks distributed by the city's Health Department and rebates from the nearby Foodtown.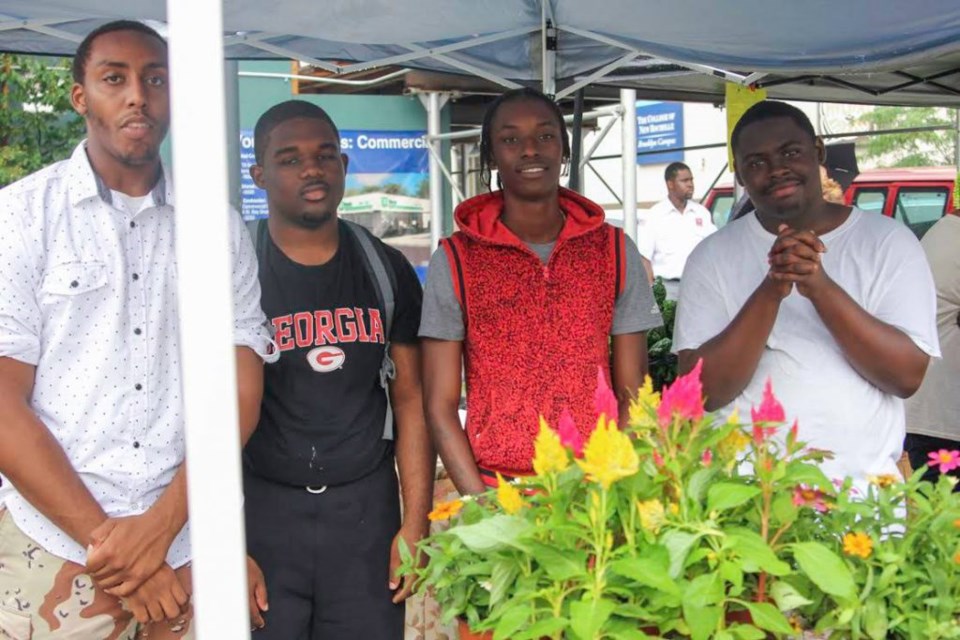 The Marcy Plaza Farmers Market is part of Restoration's broader health initiatives to increase access to locally sourced food and promote active living. Free exercise classes will be offered at Restoration's West Plaza directly following each farmers market on Wednesdays as part of this Live Healthy partnership.