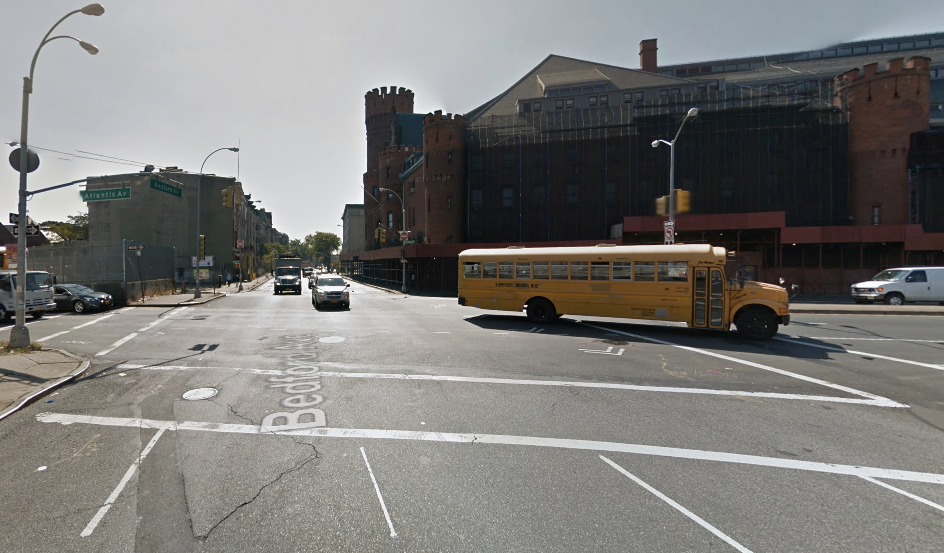 Police arrested a speeding motorist on Monday in Bed-Stuy, after he struck a pedestrian and left him in critical condition.
According to police, the accident took place around 12:30am at Atlantic Avenue and Bedford Avenue. The victim was J-Walking at the time, crossing not at the crosswalk, when the driver of a 2013 black Dodge Charger hit the victim.
Officers arrived on the scene to find the 52-year-old victim lying in the road with head and body trauma. He was rushed to Interfaith Hospital, where he is listed in critical condition.
The driver, 35-year-old Robert Daniel, stayed at the scene and later was taken into custody and charged with vehicular assault and driving while intoxicated.