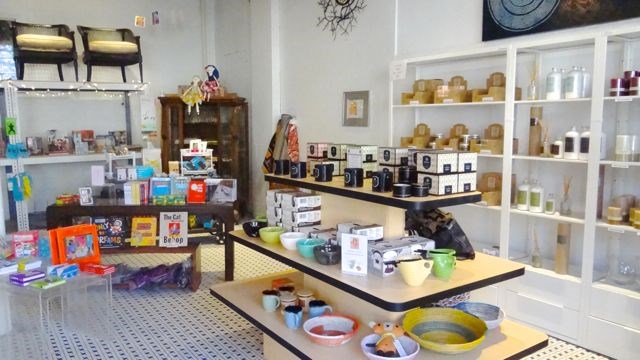 Husband-and-wife team Achuziem Maha-Sanchez and Lionel Sanchez, owners of peace & RIOT, a new home décor and boutique gift store located at 492 Nostrand Avenue between Halsey and Hancock, believes a home is where your heart is!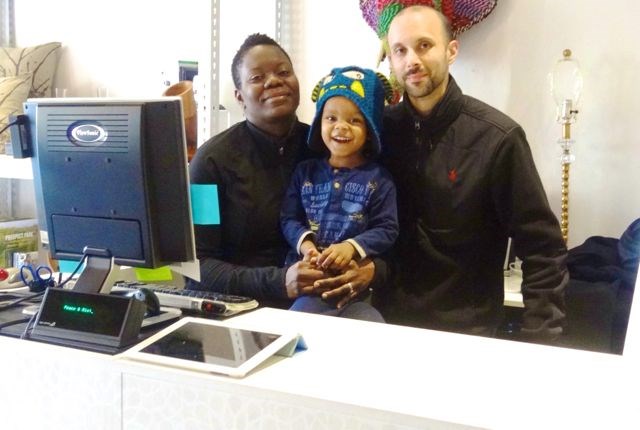 Home is your thumbprint, your personal touch-- your version of the peace and the riot, the calm and the noise.
Peace & RIOT opened on November 29, Black Friday, bringing the neighborhood of Bed-Stuy an array of artisan-inspired home goods with an international flair.
Achuziem, who was born and raised in Bed-Stuy and whose family has lived in the neighborhood for more than 75 years, was the owner of Ibo Landing on Tompkins Avenue for five years before closing the store a little more than a year ago.
"So it's like, we're back! But with a little bit of an upgrade," said Lionel. "Peace and Riot means whatever we want to put in here, because the name kind of covers everything."
From calming spa items, such as French soaps and scented candles, to home accouterments, like designer pillows and colorful wall hangings, to the crazy and cool, such as wrestler bottle openers, power strips shaped like lightening bolts and weaved baskets made of recycled magazines, the store does a good job of living up to its name.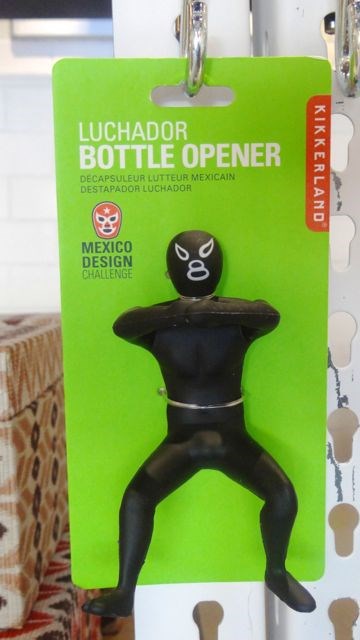 Achuzeim, who is an interior designer and whose family originally is from Nigeria and Jamaica, said she's drawn to African-inspired art. But, she added, compared to Ibo Landing, peace & RIOT has taken on a more global aesthetic:
"We have products from Indonesia, India, Honduras and a lot of other places around the world," she said. "And this time, I'll be carrying a lot more things made by local artisans. So right now, we're carrying Nasoni Pillows and hand-made Tatti Dolls by a fashion designer named Gaetano Cannella."
The store embodies all that is both global and local about Brooklyn. Plus, with a price point of $2 - $235, there's something unique and beautiful and affordable enough to make every home happy.
"I'm a Brooklynite by marriage, because I married into Brooklyn," said Lionel, who originally is from the Bronx.
"But I like Brooklyn a lot, and this is now my home. The sense of community is strong here. I know everyone is fighting to see progress, but they want to maintain that neighborhood feel.
"So we're trying to keep that going."
Peace & RIOT is open Tuesday through Saturday, from 10:00am — 7:00pm and on Sundays from 11:00am — 6:00pm.