Macy's 43rd July 4th Fireworks Show will make a magical return to our beloved Brooklyn Bridge to present a marvelous display of light, sound, shape and color.
Beginning at 9:20pm, four barges positioned on the East River will be launching over 70,000 effects in a colorful display over the East River. Additionally, a host of dazzling and intricate effects will be fired from more than 100 locations spanning the entire Brooklyn Bridge and feature a dramatic 1,600-foot waterfall of fireworks between the bridge's towers.
The pyrotechnic extravaganza will be accompanied by the soundtrack of classic American cinema, including a rendition of "Somewhere Over the Rainbow" recorded by Jennifer Hudson specifically for the 4th of July celebration.
"The 25-minute display will feature a host of new shells and effects in 28 colors including crackling rain shells, patriotic chasing crossettes, howling wolves, screaming dragons, silver twisters and diamond screamers," Macy's announced.
We have compiled a selection of local destinations where Brooklynites can view the beautiful fireworks display. BK Reader's top tip: Hook up with a friend who has access to a rooftop, which the most cost-effective option for fabulous views. If that is not an option, take a look at our suggestions where to enjoy the fireworks in Brooklyn.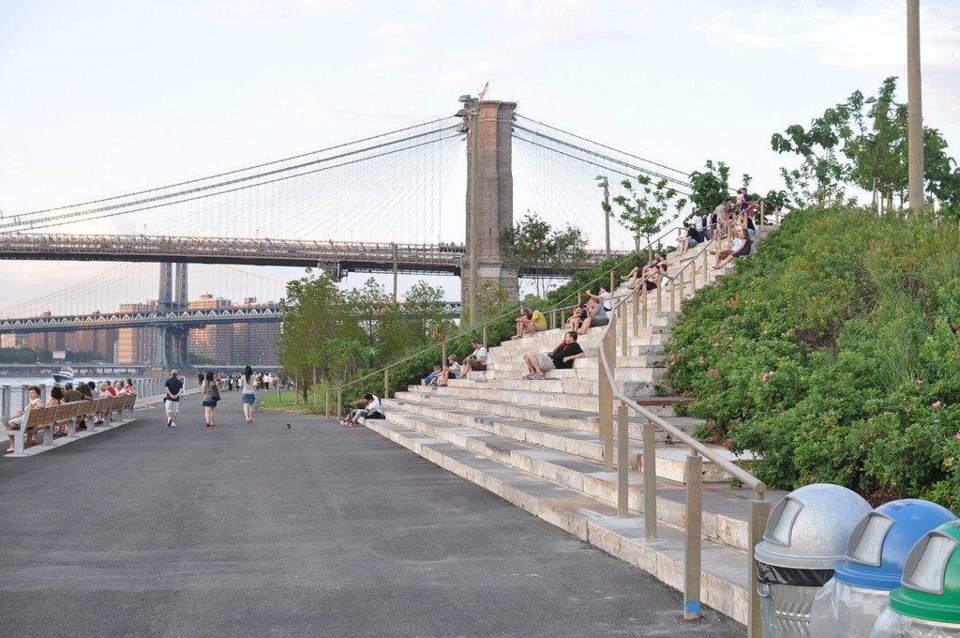 1.) Brooklyn Bridge Park
With the fireworks returning to Brooklyn Bridge for the first time since 2014, Brooklyn Bridge Park will be the spot to be —and most likely attracting the biggest crowds. If that's not a deterrent, you will be rewarded with the best views of this year's firework spectacle. The roads leading to the park will be closing earlier, so leave your car at home and take public transportation instead.
Where: Brooklyn Bridge Park, 334 Furman St, Brooklyn, NY 11201. To get to Piers 1-6, enter on Old Fulton & Furman Street, Joralemon Street & Furman Street or Atlantic Avenue & Furman Street.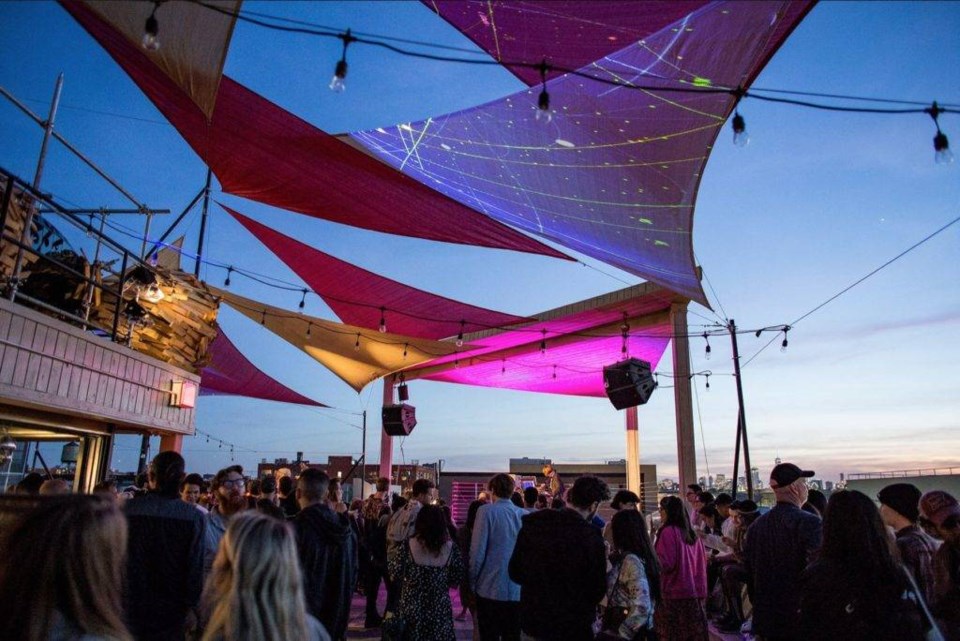 2.) Elswhere 4th of July Rooftop Party
Bushwick's newest live music venue and rooftop bar is hosting a 4th of July shindig with dance and electronica sounds provided by JD Samons of Le Tigre, Photay and Rimarkable, among others.
A percentage of each ticket purchased will benefit Elsehwere's art program" Landscape," which allows emerging local and international visual artists to create and display work throughout the venue. Situated above the roofs of Bushwick, guests will also have an excellent view to enjoy the fireworks.
Where: Elsewhere, 599 Johnson Avenue, Brooklyn, NY 11237
When: Thursday, July 4, 5:00pm - 10:00pm
How much: $25. For tickets, go here.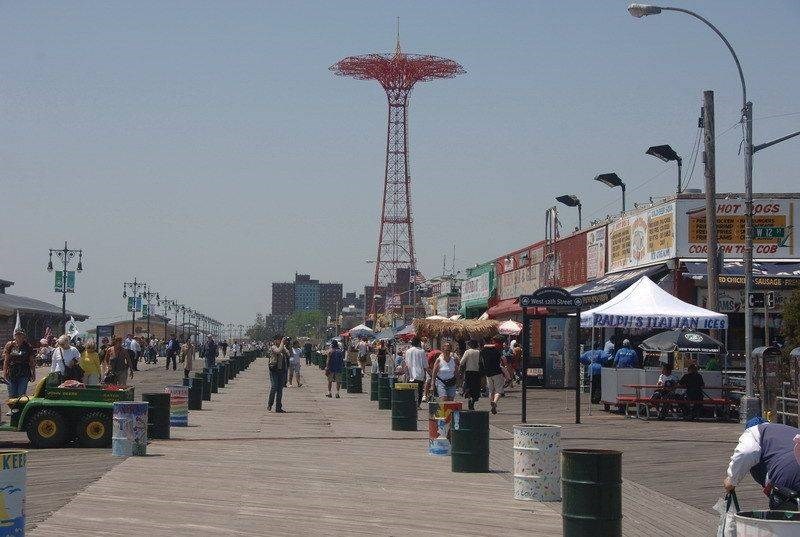 3.) Coney Island Beach and Boardwalk
This location is as quintessential old-school American as apple pie! The 4th of July party starts quietly in the morning with Nathan's Famous Hot Dog Eating Contest at 10:00am, picks up speed in the afternoon and culminates with an amazing firework display at 9:50pm.
So grab the family and a few blankets in the morning, park yourself on the beach; enjoy some live music, walk the boardwalk or hop on the legendary Cyclone at Luna Park. Be advised: The beach is free, but everything else surrounding it, the amusement park, drinks and food, is quite pricey and can add up quickly!
Where: Steeplechase Pier, Coney Island, Reigleman Boardwalk and West 19th St., Brooklyn, NY 11224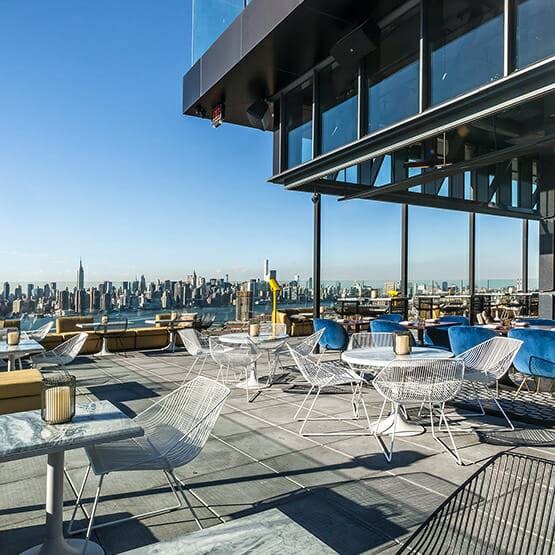 4.) Celebrate Indepen-DANCE Day at Westlight
Westlight invites you to the 22nd and 23rd floor of The William Vale Hotel to dance your heart out and witness a spectacular fireworks show.
The event hosts request from their guests to "dress for magic, to celebrate life and the pure beauty of the freedom inside all of us." Well, that's one way to celebrate "indepen-DANCE" this July 4th.
Where: Westlight, 22nd floor of The William Vale, 111 North 12th Street, Brooklyn, NY 11249
When: Thursday, July 4 | 5:00pm
How much: $95 — $125. For tickets. go here.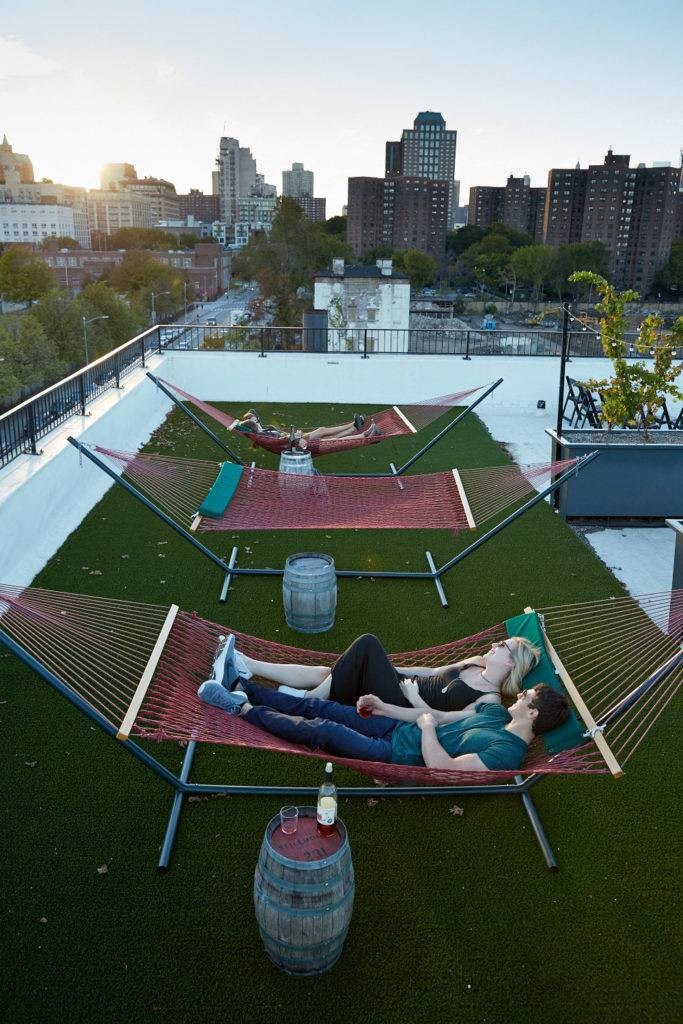 5.) Rooftop Reds 4th of July BBQ
Rooftop Reds is throwing a 4th of July BBQ complete with hammocks, cornhole, good music and company -- and, of course, excellent views of the fireworks! The BBQ will be catered by Dinosaur BBQ and feature grilled grub like pulled BBQ pork and chicken. The admission to the roof is $30; beer, wine and food will not be included.
Where: Rooftop Reds, 299 Sands Street, Bldg #275, Brooklyn, NY 11205
When: Thursday, July 4 | 2:00pm
How much: $30. For tickets, go here.
Brooklynites, you have options. Whatever you choose to do: Have a happy, safe holiday!