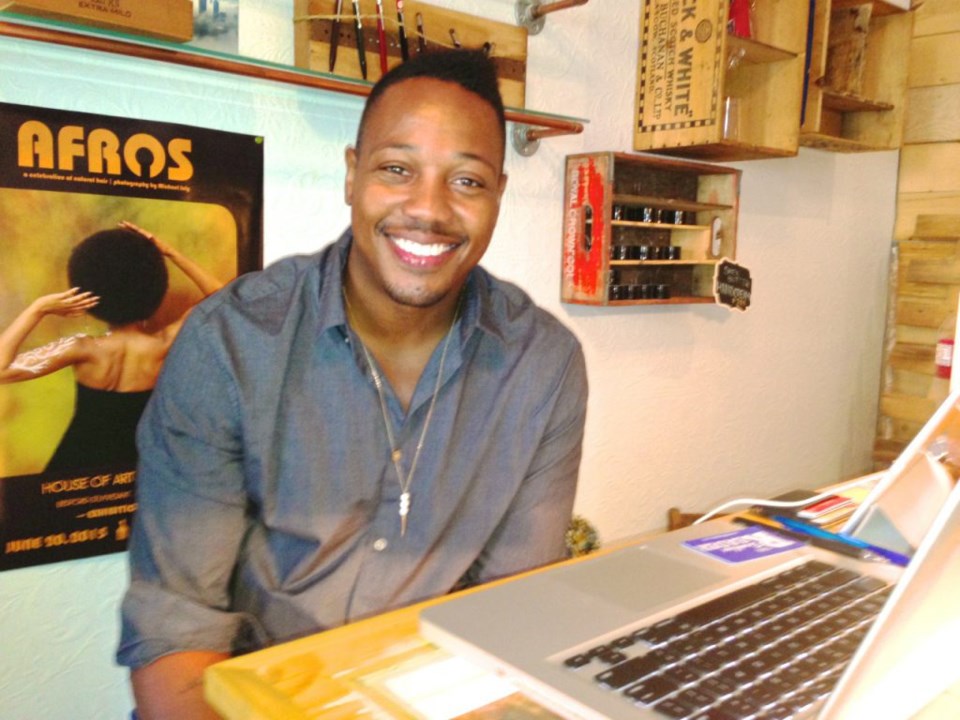 "Bed-Stuy made me do it," said Donald Edwards, co-owner of Locale Village Shop & Yoga, a boutique gift shop and yoga studio, located at 410 Marcus Garvey Blvd.
Edwards moved to New York City from his native Chicago one year ago. He had landed a job managing a retail business in Manhattan and was staying in a hotel in the city. Needless to say, after a few weeks, the hotel costs were escalating, and he needed to find a place ASAP. So he started looking around for living quarters—Harlem, Queens, Brooklyn, he didn't care…
And then his realtor took him to Bedford-Stuyvesant: "I didn't know Bed-Stuy other than Biggie (The Notorious B.I.G.); I was just looking for places to live," said Edwards.
He saw the beautiful brownstones of Bed-Stuy and what appeared to be a tight-nit community that reminded him of home and immediately moved right in. Then, he started talking to people from the neighborhood and on the train and reading about the history and what the neighborhood was going through...
"You know, the gentrification," said Edwards. "And I couldn't help but begin looking at myself as a gentrifier.
"Because I'm paying thousands of dollars in rent every month… And even though I happen to like the fact that I can go to cafes for organic food and have grass-fed beef and live in a neighborhood that has $2,000 bottles of wine, I did not like the negative aspects of what that meant for some of the residents.
"So I felt the need as a human being—not just a person of color, but as a human being—to try to bridge the gap between the existing community and the changing community," said Edwards. "I wanted to do something that long-time residents can honor and also the new residents can appreciate."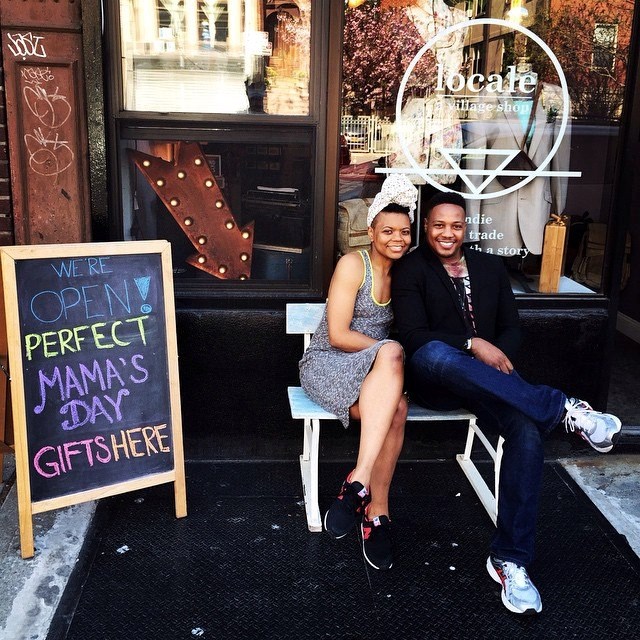 So Edwards quit his job in Manhattan and in May 2015, with his partner Sandy Preston, opened up Locale, a store that showcases local, fair trade products from Bed-Stuy and other small communities around the country and the world, hand-crafted by artists and micro-entrepreneurs that need a space to sell.
It's a concept he says has not been done yet (at least as far as he's seen), and he gives full credit to the amazing artistry and awkward allure of Bed-Stuy.
He has brought back unique products from Asia, South America, the Caribbean and Chicago, just to name a few. Handbags, paintings, jewelry, body butters, baby teething bunnies… And all of the products must have a story.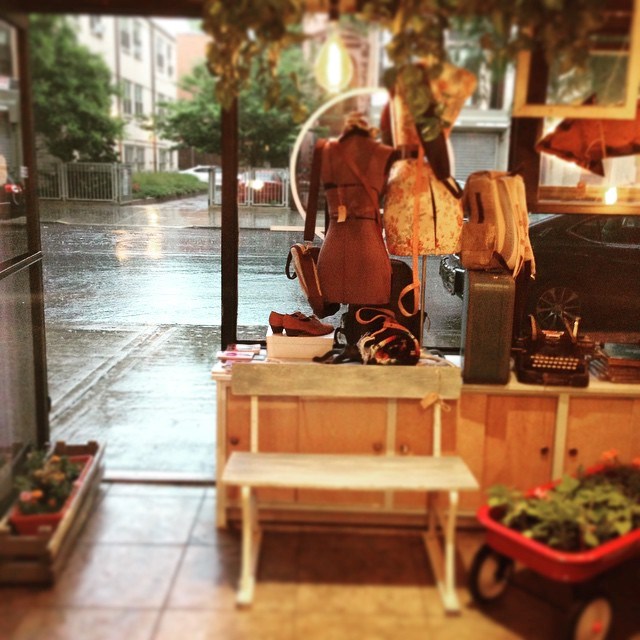 "Locale is the place where the story begins," said Edwards, "because all of our creative artists have some sort of inspiration or story behind their products and why they want to share their story with the world."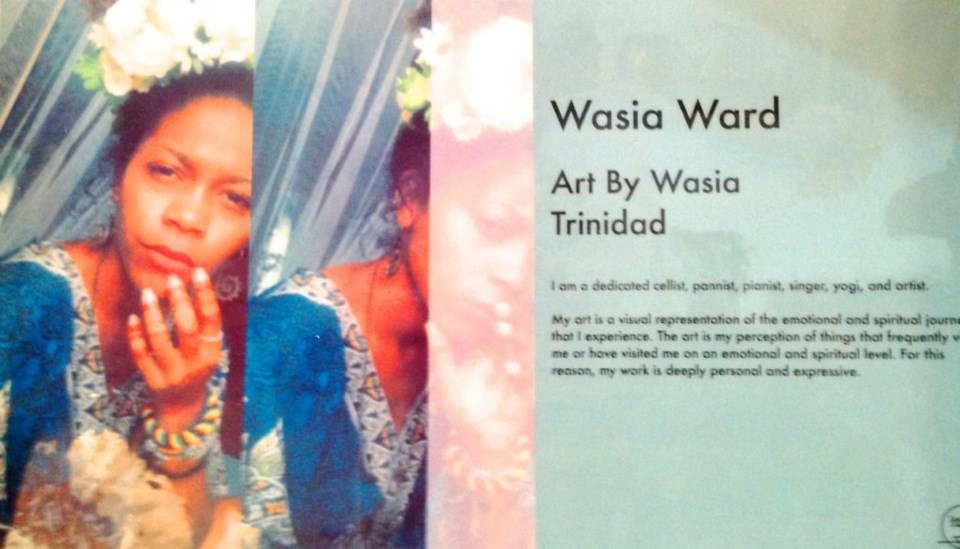 Next to each product in Locale, shoppers will find a small placard with the artists' picture and story—a short narrative of how and why they were inspired to create.Prices range from affordable to, in some cases, "kinda pricey" (something for everyone). But, as Edwards points out, you're purchasing a truly unique item while benefitting a budding micro-entrepreneur.
Store hours at Locale are Tuesday- Sunday, from 12:00pm — 7:00pm. And also, there's a yoga studio in the back open seven days a week, where classes start as early as 6:30am.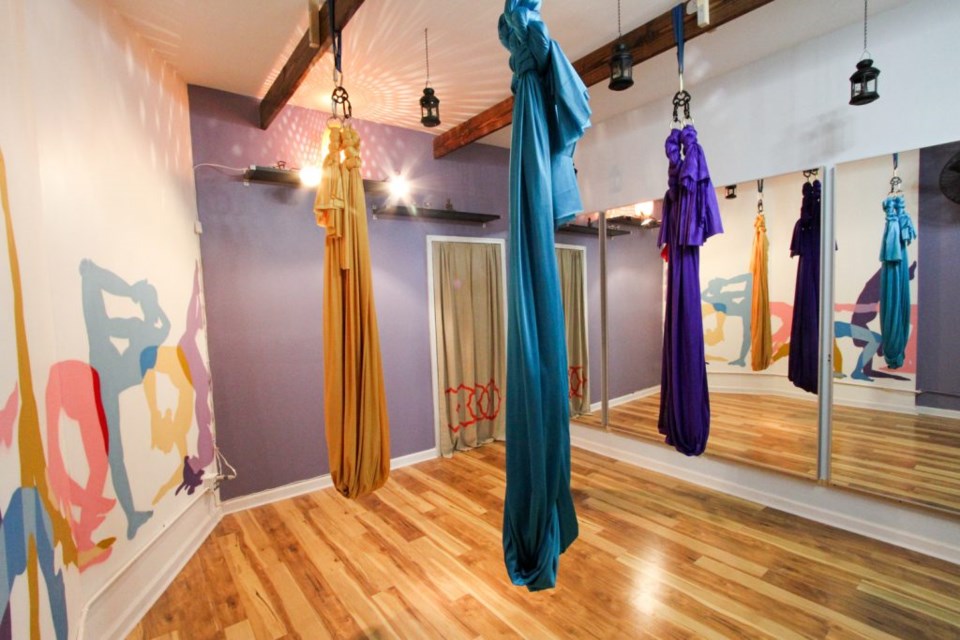 The small yoga studio in the back of the store already is very busy. Right now, there's a special: $30 for new members for two-weeks of unlimited classes, with a free community class on Saturday. Everyone must reserve a spot in a class beforehand online."We're the only one in Bed-Stuy that offers aerial yoga," Edwards pointed out. "We have some really amazing instructors and there are only five people per class, so students receive individualized attention."
So if you're strolling down Marcus Garvey Boulevard near House of Art Gallery, look for Locale: It's a small, charming little shop with the following words scrawled outside its window: "Independent, Fair Trade, Made with a Story."
Yes, everything about Locale was created from the heart with a little story... including the store itself.
Visit Locale online and follow them on Facebook, Twitter and Instagram.