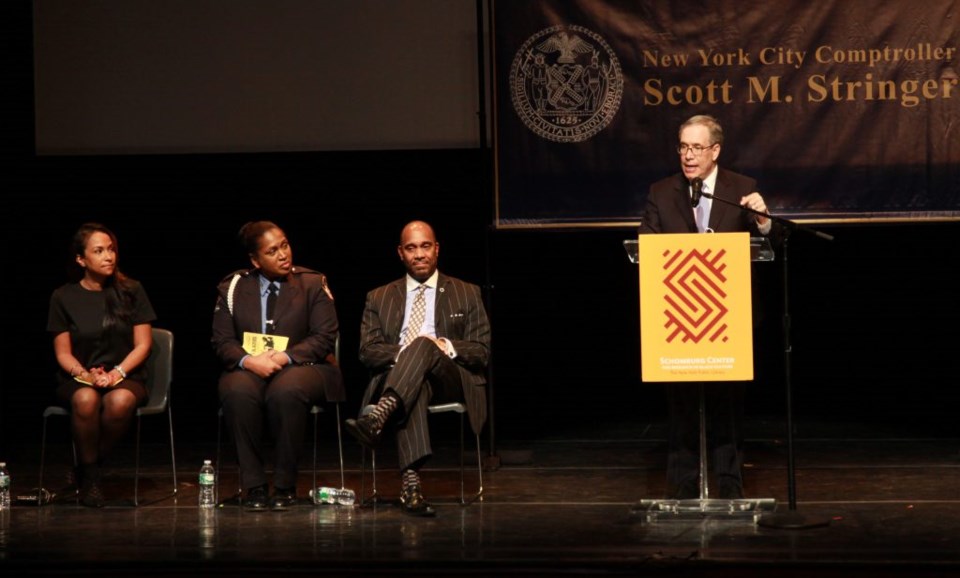 In honor of African-American History Month, New York City Comptroller Scott Stringer with City Councilwoman Laurie Cumbo, State Senator Jesse Hamilton, Assemblymember Walter Mosley and Congresswoman Yvette Clarke will host the first annual Trailblazers Program & Award Ceremony at Medgar Evers College.
"Black History month is about teaching, and it's important in communities to recognize people who are making a difference, to showcase people who are doing great things both locally and nationally," said Comptroller Stringer, who has held the event for the last 10 years at various colleges across the borough.
"In addition, many of our honorees are doing work that supports some of the very same things we are promoting here, such as MWBE procurement, small business development... It all goes hand-in-hand. And when our local leaders succeed, they make it easier for the generation to follow them to succeed."
This year's local trailblazers are:
Mike Muse, Co-founder, Muse Recordings
Faith Williams, Student Body President, Wadleigh Secondary School for the Performing and Visual Arts
Coney Island Generation Gap
Jamilah Lemieux, Senior Editor, EBONY
WHAT: Trailblazers Program & Award Ceremony
WHEN: Thursday, February 25, 2016 from 6:30 pm - 8:30 pm
WHERE: Medgar Evers College, 1638 Bedford Avenue (at the corner of Crown Street), AB1 Dining Hall, 2nd fl.
HOW MUCH: Free
To rsvp, email rsvp@comptroller.nyc.gov or call 212.669.4466