As Brooklyn families are getting ready to send their children back to school next week, Good Shepherd Services hosted a back-to-school event on Thursday at the Prince Joshua Avitto Community Center to help out. During the community gathering, the organization gave out 100 free backpacks to local elementary and high school students.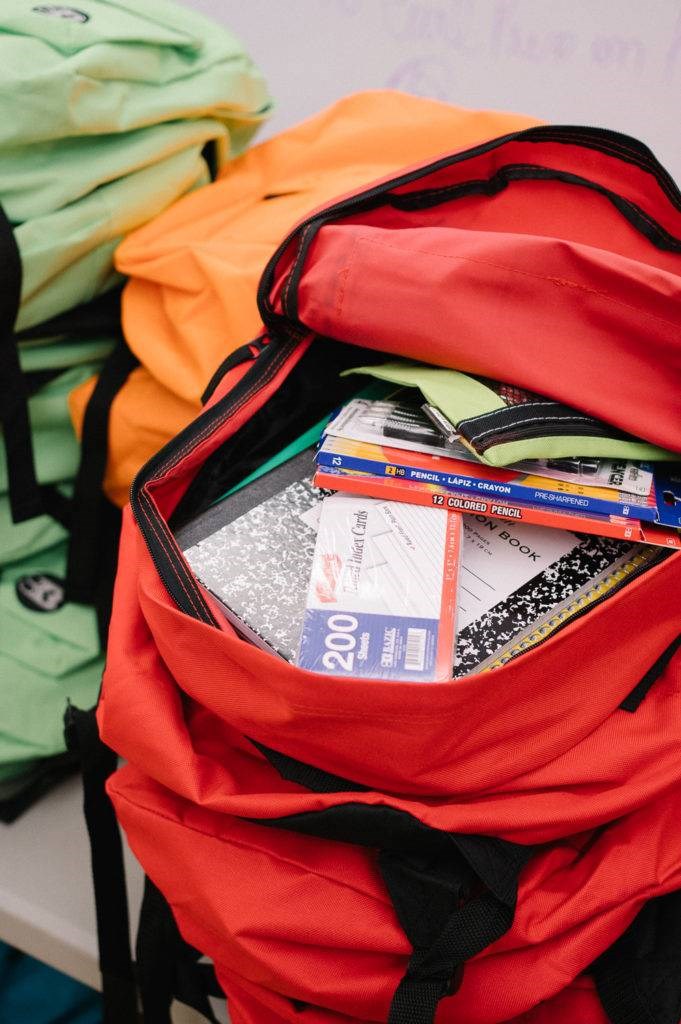 The backpacks, provided by Robin Hood and High Water Women, were filled with age-appropriate school supplies to help students from every grade enter the new school year ready for success. Backpacks for elementary school students included items such as construction paper, crayons, and pencils, while high-school students received supplies tailored to them, including scientific calculators and notebooks.
"The start of a new school year can be an exciting but intimidating time, and a new backpack and school supplies can help boost the confidence and enthusiasm of our young people as they head into their first day of classes," said Sister Paulette LoMonaco, executive director of Good Shepherd Services.
Good Shepherd Services operates an array of youth and family programming in East Brooklyn, with a focus on services related to family, education, youth justice and housing for the Brooklyn community.
In total, Good Shepherd Services collected 750 backpacks; the remaining 650 will be distributed to youth in Good Shepherd programs throughout the end of the summer, officials said.
"Back-to-school supplies are expensive, and these backpacks filled with the necessities for a new school year have provided peace of mind to families across Brooklyn," said LoMonaco.