Sunday, June 15, is Father's Day.
In celebration of the day, elected officials and community leaders are taking the opportunity this year not only to honor fathers, but also highlight how the active role of fathers, particularly in poor communities, can help stem the tide of violence and address some societal ills.
Less than a week after moving into Gracie Mansion, Mayor Bill de Blasio on Thursday threw a BBQ for the Citywide Fatherhood Initiative, a program started in 2010 by former Mayor Michael Bloomberg, which includes more than a dozen programs ranging from parenting classes at public hospitals and homeless shelters, to educational activities for dads and their children at Housing Authority community centers.
On Saturday, The New York City Council Black, Latino and Asian Caucus and the Mayor's Office to Combat Domestic Violence and Connect will hold a citywide Father's Day Pledge initiative, calling on 10,001 fathers, men and boys to take a pledge against violence. Activities will be held in each borough.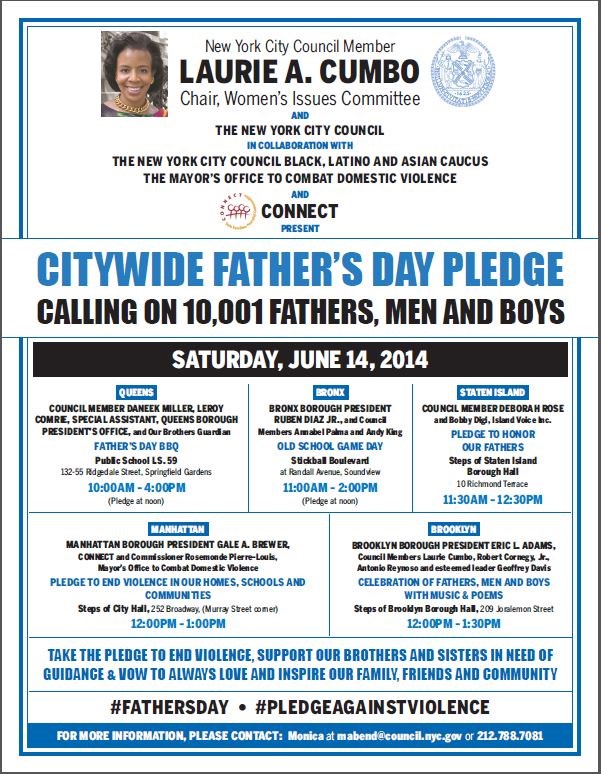 The Brooklyn celebration will take place from 12:00noon to 1:30pm on the steps of Brooklyn Borough Hall, located at 209 Joralemon Street. City Councilmembers Laurie Cumbo, Robert Cornegy and Antonio Reynoso will join Brooklyn Borough President Eric Adams for an afternoon of inspirational talks, music and poetry.
Also on Saturday June 14, beginning at 12:00noon in Von King Park in Bedford-Stuyvesant, is the 4th Annual Daddy Children's Day in partnership with Councilman Robert Cornegy presented by the Von King Cultural Arts Center, located at 670 Lafayette Avenue.
The event is sponsored by "Beyond Influencing Da Hood." The Office of the Brooklyn Borough President Office will issue a proclamation that codifies the annual celebration "Daddy Children's Day" in Bed-Stuy at Von King Park.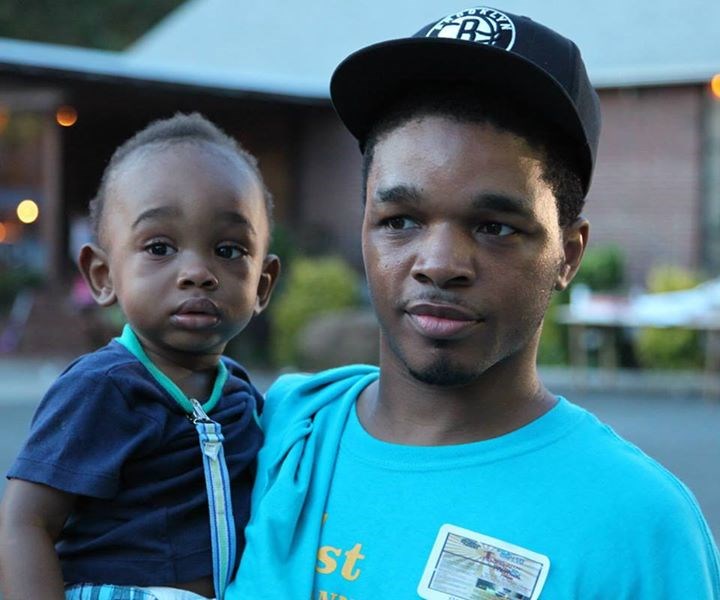 "I am so proud of the growing support that we have gotten for Daddy Children's Day" said Ephraim Benton, founder of Daddy Children's Day, which recently won a grant from the Citizen's Committee for New York City. "People are standing up and taking notice, but more importantly they are joining in.
"Daddy Children's Day is a gift to the community-- a celebration with activities for the whole family including carnival games, face painting, guest speakers, arts and crafts, sports, prizes, balloon characters and information on fatherhood and mentoring.