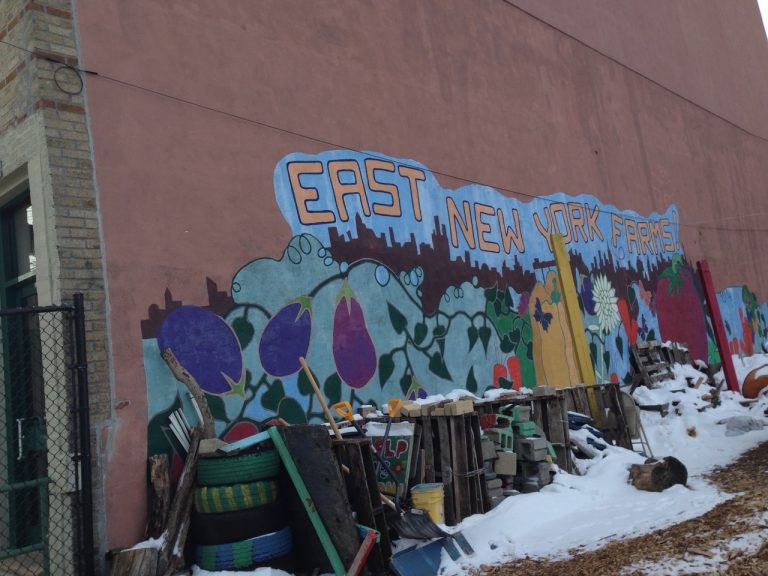 There is no one on the massive half-acre community garden of East New York right now.
It is now winter, and the East New York Farms are covered in snow, with only a lone cat roaming around looking for food. Planting will not start again until March.
But during the planting and harvesting seasons, there are 50 farmers working to till and sow the property, located at 613 New Lots Ave-- property once considered a wasteland but that now produces 8,000-10,000 lbs of Swiss shard, hot peppers, lettuce, bitter melons, green beans, amongst other fresh produce each year!

East New York Farms is one of the projects run by United Community Center (UCC). Despite its name, UCC only serves only the neighborhood of East New York. The farm is a collaborative effort of Pratt Institute, UCC and four other organizations. They first held a community opinion forum in 1995, which led to the surfacing of residents needs for fresh vegetables and green spaces hence the birth of East New York Farm in 1998.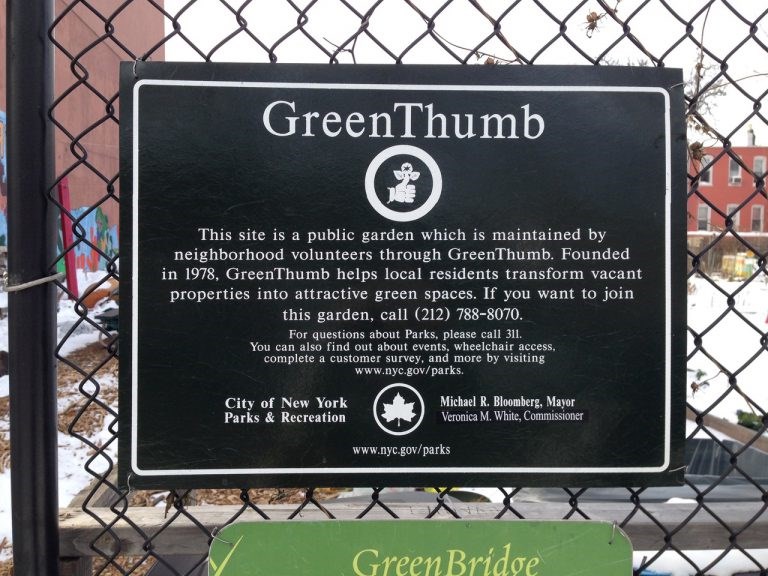 David Vigil, the project director, uses the quiet winter season to recruit 20 new farm interns from middle schools across East New York for the next cycle. He has been working with UCC for ten years now. Prior to joining the team, he worked on the farm in his college and various small organic farms. He himself likes the traditional farming practice.
East New York has a considerable number of community gardens and gardeners. The residents there need locally grown fresh produce. One of the things the East New York Farms project has aimed to accomplish is bridging the gap between "those who grow [vegetables] and those who want to buy them," said Vigil.
The project promotes local sustainable agriculture and instills confidence in the community members by teaching youths hands-on farming techniques. During the months of July to November, there is a farmer's market on New Lots Avenue right next to the farm where farmers, joined by the student interns, sell their products and where all income is reinvested back into the farm.

Some of the student interns have grown deep attachments to the project through the years, said Vigil, and even reapply every year to continue their internship. Some of them hope "we will create a fifty-year internship," said Vigil. Others even turned into full-time staff, including Roy Frias who now serves as the youth program director.
Still, some of them since take farming as a hobby and start to grow plants in their backyards, while many of the alumni have gone on to pursue careers in the food industry, which is partly inspired by the cooking module.

Let's hope spring will be here soon enough and we shall see the bustling East New York Farm by then.
To become a volunteer or get involved with East New York Farms, go here. To learn more about the East New York Farms' Youth internship program, go here.