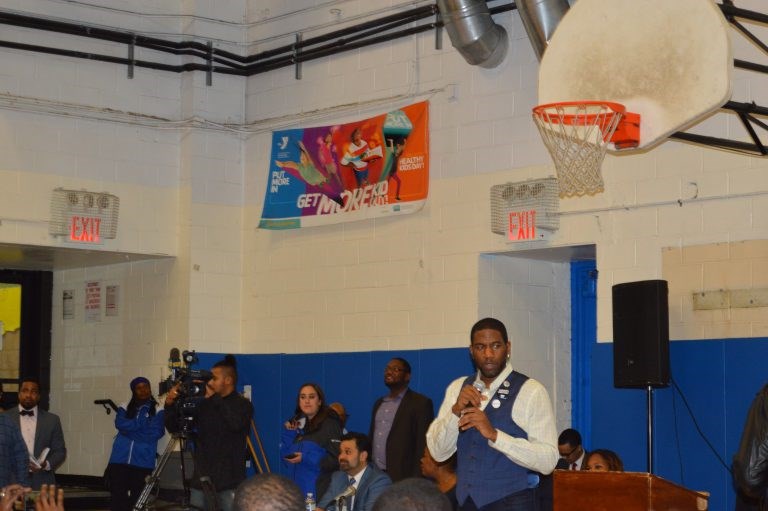 Local elected officials representing Flatbush-- a Brooklyn community with a high concentration of immigrant residents-- held a town hall meeting Wednesday night at the Flatbush YMCA to discuss the current state of immigration under the Trump Administration.
The event, entitled "State of Immigration, State of Emergency" was hosted by New York City Council Member Jumaane D. Williams, along with New York State Senator Kevin S. Parker, Assembly Member Rodneyse Bichotte and District Leader Josue Pierre. The discussion aimed to educate residents of Flatbush and Flatlands regarding their status and rights as immigrants and also alert them to possible changes under the 45th President.
"Over the last few weeks since this Administration has come to power, we've seen women's rights under threat, we've seen our public schools under threat, we've seen people of a certain faith under threat, and now we see immigrant's rights under threat," said District Leader Josue Pierre. "It may not affect you now, but eventually, it will affect you. At that point, you're gonna want to have a movement to protect you"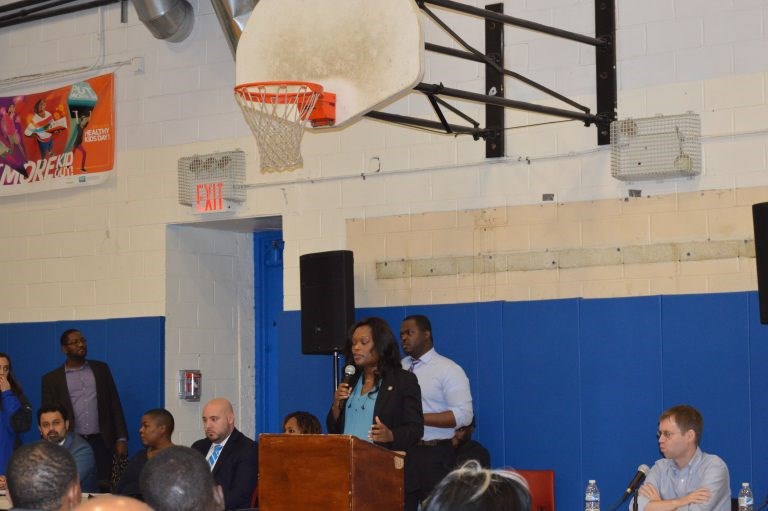 A majority of the attendees were of Haitian descent, so there was a Creole translator on hand: "The reason why we're here today is because on January 27, President Trump signed an executive order. This executive order has been clearly discriminatory," said Emmanuel Depas, an attorney and member of the Haitian American Bar Association.
Other community activist groups present included the Sauti Yetu-Center for African Women and Families, ID NYC, Council of Peoples Organization, NYC Mayor's Office of Immigrant Affairs, The Legal Aid Society, New Sanctuary Coalition, NYC Consumers Affairs, Black Lives for Just Immigration, Brooklyn Defender Services and the New York Immigrant Coalition. Some of these groups offer free legal services and "Know Your Rights" forums.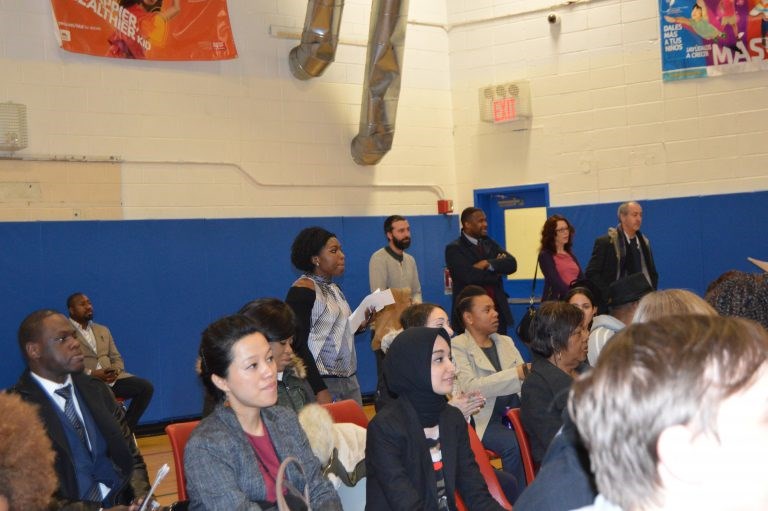 "When I look at that Statue of Liberty, the first thing I think about it immigration. America is a Sanctuary Country," said Mohammad Razvi, executive director of The Council of Peoples Organization.
Assembly Member Bichotte discussed the New York State Liberty Act, a new law designed to protect immigrants and establish policies consistent with the state and federal law aimed at monitoring interactions between the state police and immigrants.
Experts on immigration law from various non-profit organizations also were on hand to answer questions
"This law ensures immigrants are not unnecessarily questioned about their status when seeking state or local services, benefits or assistance," said Bichotte. "It would mandate that state and local law enforcement agencies may not stop, investigate nor arrest a person based on a suspected violation."
During the Q&A session with audience members, separation of families was a huge concern. Several residents asked about how to best prepare the children and other young family members of immigrants, in the event and older family member or caretaker is deported. Another big concern was how to understand the difference between a U.S. citizen, a green card holder and the various types of visa-holders and, further, the possibility of deportation under each status.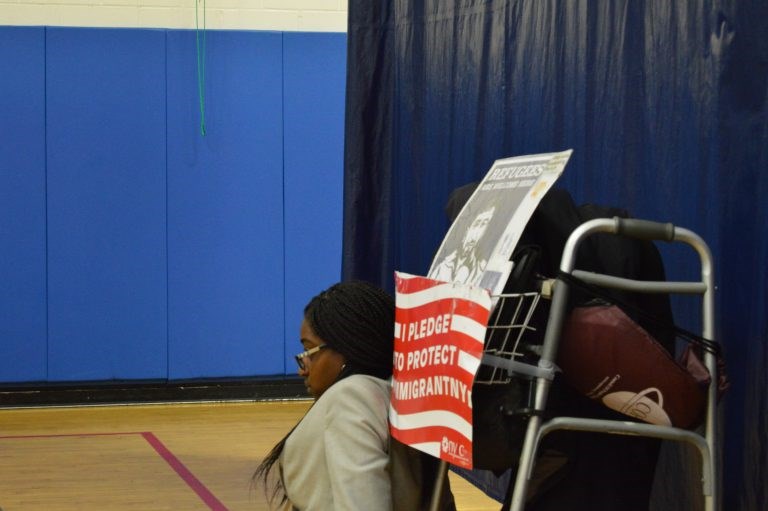 "This is something [that is] much needed," said Bichotte. "We're in a climate where many of our communities are threatened. In the Assembly, we have been working on a number of immigration issues, as [work] to make New York State a Sanctuary State."
Wednesday's immigration town hall was just the first of the many planned meetings that will be held. Check back into BK Reader to hear about upcoming meetings.