Brooklynites are anticipating the looming shutdown of the L train and the MTA finally released its mitigation plan. The repairs of the Canarsie tunnel connecting Brooklyn with Manhattan are scheduled to begin in April 2019 and are expected to cause not only major disruptions for the 225,000 daily commuters between Brooklyn and Manhattan - but also for straphangers within the borough. Here is how the MTA plans to minimize inconveniences for subway riders.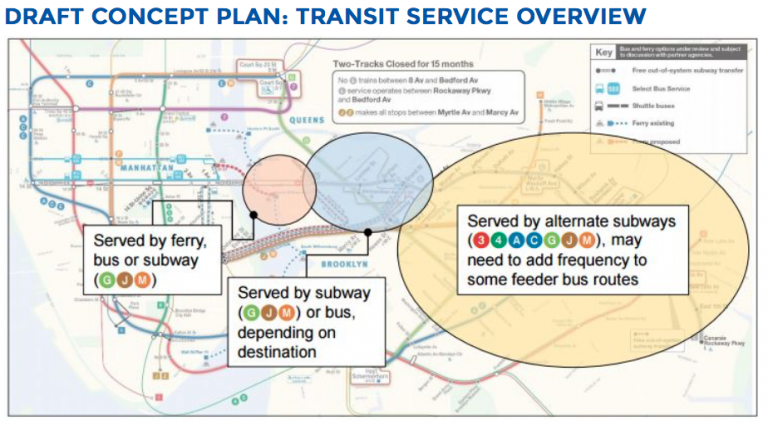 The MTA will increase services for alternate subway lines such as the G, J, M or Z, and also add cars to handle the increased volume of riders. There will also be free MetroCard transfers between the Broadway station on the G line and the Lorimer station on the J/M/Z lines, as well as free transfers between the three train's Junius Street station and the L train's Livonia Avenue station.
The transit authority will also increase bus service and create at least three additional bus lines to transport commuters from Brooklyn across the Williamsburg Bridge to Manhattan. During rush hour, the MTA plans to implement a high-occupancy vehicle policy (HOV) and restrict car traffic on the bridge to accommodate the additional busses.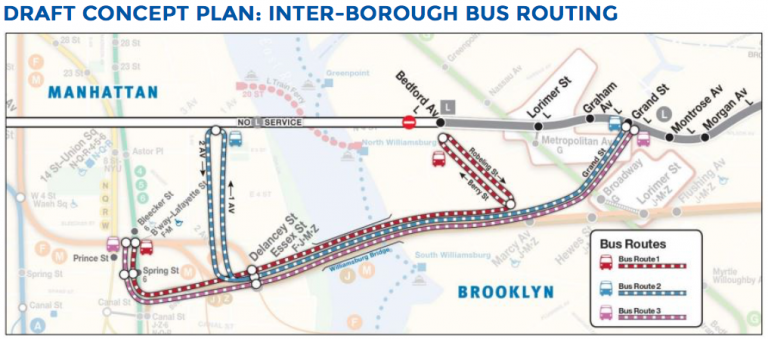 Also, 14th Street in Manhattan will be affected. The MTA plans to close sections of the street to make room for the increase in bus and pedestrian traffic.
For commuters who may consider switching to their bikes, there is some good news: the city is planning to install more bike lanes on 13th Street and on Delancey Street near the Williamsburg Bridge. And some other, possibly exciting, news: there will be a new ferry route, connecting Williamsburg at North 6th Street to 20th Street, Stuyvesant Cove, on Manhattan's East Side.
The MTA, after contemplating various solutions over the last years, opted for a complete shutdown of the Canarsie tunnel to make crucial repairs to its structure which was damaged during Hurricane Sandy.
At least, now, we have a plan.