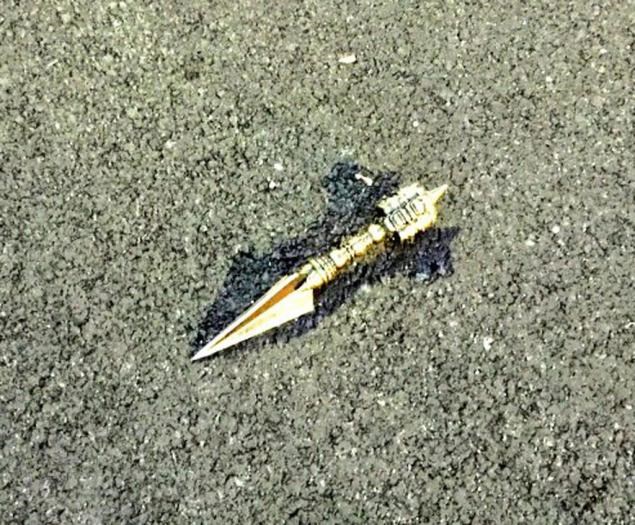 On Sunday May 8th a Brooklyn man by the name of Simon Zemshman was engaged in a short stand off with the New York Police Department as he reportedly lunged at officers with a replica dagger. According to a recent report, Zemshman, age 27, was the focus of a 911 call where witnesses reported seeing him hitting and kicking cars in the neighborhood.
When officers first responded to the scene, Zemshman retreated into his home on Avenue T where he was seen holding the dagger, a small replica as seen in the Alec Baldwin movie "The Shadow." In a statement by NYPD Assistant Chief Steven Powers, who commands Patrol Borough Brooklyn South, "He immediately ran toward them in an irrational manner," Powers said, speaking of the situation that his officers encountered.
While witnesses reported hearing three or more shots in the area before ambulances arrived on scene, there has not been an official report on the incident. Investigators were immediately on scene, marking the street where shots had been fired and setting up tape for a full investigation.