The integrated walk-in facility provides heart failure patients with comprehensive services by a team of cardiac specialists, psychologists, psychiatrists, nurse practitioners, nutritionists, pharmacists and social workers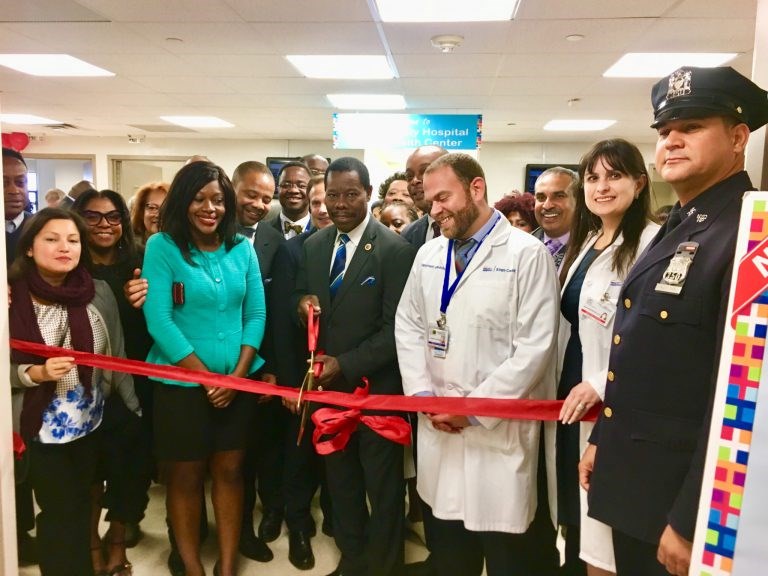 Kings County Hospital launched today its new Heart Health Center, an integrated walk-in facility providing heart failure patients with comprehensive services to improve heart health and maintenance in a community-based setting. The multidisciplinary outpatient clinic is expected to reduce hospitalizations, readmissions and emergency room visits, as well as lower costs.
"The Heart Health Center will make the patient experience simpler and more streamlined, which will lead to better treatment compliance and more consistency in follow-up visits," said Dr. Howard Levitt, director of the Center and chief of cardiology at NYC Health + Hospitals/Kings County. "It will provide comprehensive care after heart failure patients leave the hospital and serve as a medical home base that keeps patients healthy, and out of the hospital and emergency rooms."
Heart failure patients can walk in, meet with a doctor, be tested - same-day echocardiograms are available - and receive the doctor's treatment recommendations based on the test results, all in one visit. Reflecting the interrelated health challenges that heart failure patients face, the new center will be staffed with a full-service heart health team, including cardiac specialists, psychologists, psychiatrists, nurse practitioners, nutritionists, pharmacists and social workers. The challenges heart failure patients face often result in a significant psychological toll, which further complicates the management of the disease.
"In terms of survival, treating anxiety and depression can be as important as treating the heart disease itself," said Dr. Levitt.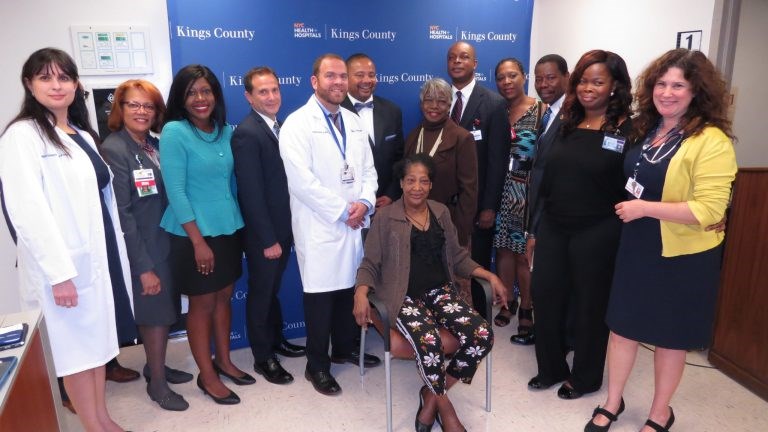 To identify complicating factors, all patients are given an overview assessment at the outset of their visit to the Heart Health Center. Appropriate tests and appointments with specialists are then scheduled. While most patients will be seen by appointment, scheduling is structured to accommodate walk-in visits as well.
"This community-based approach to health in the city's first multidisciplinary outpatient facility is exactly the kind of comprehensive way of targeting specific health issues from start to finish." said Eric Adams, Brooklyn Borough President.
Dr. Levitt estimates the Heart Health Center will double the number of heart failure patients seen annually as outpatients at Kings County Hospital; the number of avoidable hospitalizations is expected to decline.