For the first time in two decades, residents in East New York's Assembly District 60 will be voting for a new face in the upcoming special election on Feb. 15, in which early voting is already underway.
Three candidates are vying for the seat long-held by local political power couple Charles and Inez Barron: Nikki Lucas, running on the Democratic Party line, Keron Alleyne, the Working Families Party candidate, and Republican Marvin J. King, who's also on the Conservative line.
AD 60 was left vacant last month when former Assemblymember Charles Barron stepped down after winning the City Council District 42 seat, which his wife, Councilmember Inez Barron, held. Inez Barron was expected to succeed Charles Barron in the Assembly, but decided to retire. The move marks the end of the couple's political dynasty in the neighborhood.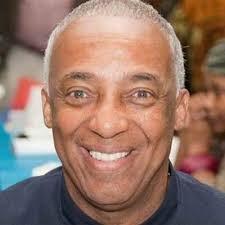 Alleyne, a former staffer for Charles Barron's Assembly office, is Inez Barron's heir apparent — receiving the couple's influential endorsement. Like the Barrons, Alleyne has activist roots in the community and serves as deputy district manager for Brooklyn Community Board 5. He's also endorsed by Assemblymember Phara Souffrant Forrest and Sen. Jabari Brisport.
Lucas, a longtime critic of the Barrons, received the Kings County Democratic Party's nomination, as well as the endorsements of Rep. Hakeem Jeffries, Sen. Roxanne Persaud and retired Rep. Ed Towns. The Starrett City resident is a longtime local activist with deep roots in the neighborhood who served the community as a district leader.
AD 60 covers East New York and Starrett City, which have a combined population of 181,300, composed of 52% Black and 37% Latino residents. The area is relatively high-poverty, low-income, with 30% of residents meeting the poverty threshold compared to 20% citywide. It also has almost twice the rate of assault-related hospitalizations than the citywide average.
BK Reader spoke with the candidates about the most pressing issues in the district. King was unreachable and does not have an apparent campaign website.
Public safety and police reform
Lucas said she created a blueprint called the 21st Century Rescue Plan for East Brooklyn that addresses the spike in recent gun violence. In it, Lucas advocates for the creation of a New York City Public Safety Commission, separate from the NYPD, operating as a New York City agency.
"The idea is to create a public safety initiative that engages with the community daily, as well as through community events," she explained. "The NYCPSC would provide public safety on the school level to keep students safe, not to police students, with the proper training and community oversight."
She would advocate for the creation of a professional mental wellness team to respond to certain emergencies instead of the police. Lucas also called for a "strong elected Civilian Complaint Review Board with the power to discipline NYPD officers whose misconduct has been substantiated."
Policing has been a major problem in the community, where the local 75th Precinct has a high rate of civilian complaints and lawsuits.
Alleyne said he approached the issue as "a lifelong resident of the neighborhood who came of age at the height of stop-and-frisk."
If elected, he would advocate for increased funding to Cure Violence programs operated by local nonprofit organizations that focus on curbing gun violence, such as East New York-based Man Up! Inc.
"We also have to talk about why people commit crimes in the first place," Alleyne said. "We really need to get serious about poverty, and creating jobs in communities that have been disenfranchised."
Redevelopment and gentrification
Many longtime East New York residents are concerned about increasing house flipping in the neighborhood that is driving up housing costs. The community is also littered with vacant lots, many of them city-owned, that appear ripe fruit for developers.
Both candidates support the growth and development of community land trusts as part of the solution. The neighborhood has the vibrant East New York Community Land Trust that's battling real estate speculators who scoop up homes, raise prices and force out longtime residents.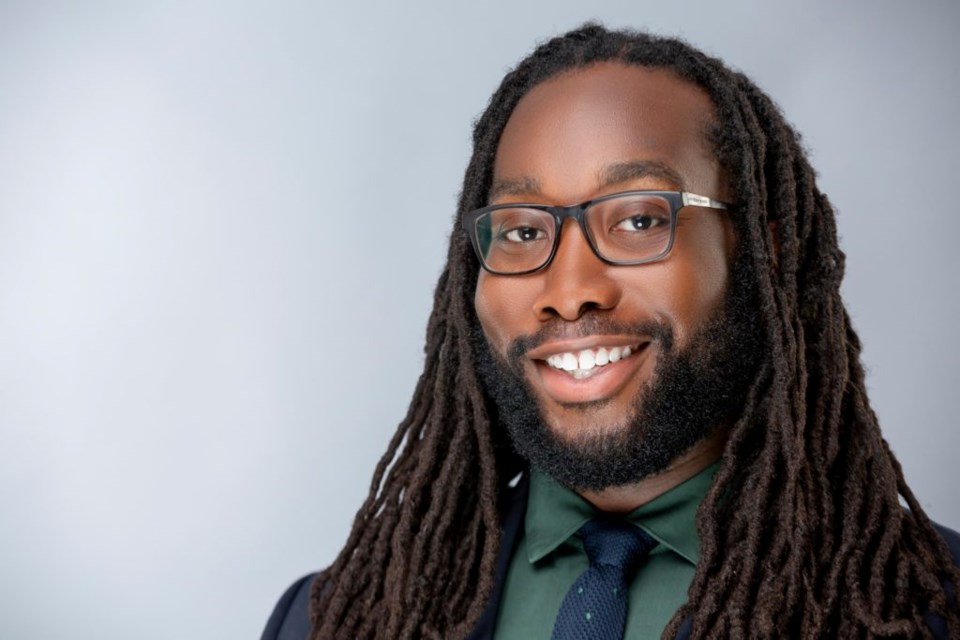 "Through community land trusts, community members collectively own the land and have a hand in what is built on it," Alleyne stated. "And the community land trust is responsible for keeping it affordable in perpetuity."
Lucas said she also supports the East New York Community Land Trust. "The only way the community will truly benefit from development is to be a part of the development," she explained.
Attracting high-paying jobs
Alleyne would nurture a community-based component to high-paying job creation. To him, the future looks bright.
He said as we pivot toward bringing down our carbon footprint, he would support organizations in the neighborhood that were already working with young people around sustainability and resilience-based programming. An example is East New Restoration, which teaches young people how to build solar panels and other green infrastructure-related projects.
"When we think about the future of communities like ours, we have to make our communities the hub for these sorts of developments and be able to connect our young people to those jobs," he said.
For Lucas, high-paying jobs already exist in the district, but more are needed. Part of the problem is that some elected officials "have been asleep at the wheel when it comes to understanding how to partner with these companies at a high level to make sure those jobs go to community members."
According to Lucas, many local leaders were blindsided by the two Amazon hubs that opened in the community with the deals already done. "At that point, all high-paying jobs had been taken and the community didn't receive jobs on any level."
Lucas' 21st Century Plan details her vision for transforming the district into an attractive area for large tech companies.
Both Lucas and Alleyne have their full platforms online. Voting is already underway in the special election. For information on how and where to vote, click here.