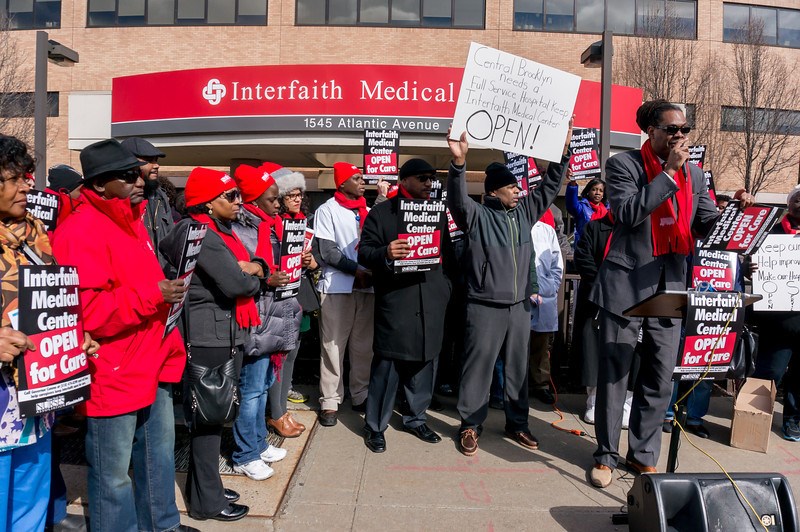 Brooklyn's Interfaith Medical Center has tentatively restructured its leadership as part of its bankruptcy plan, naming Melany Cyganowski chief restructuring officer and Steve Korf interim CEO, City & State reports.
The restructuring plan puts funding in place for Interfaith to continue operations, preserve jobs at the hospital that would otherwise be lost, and pay off its creditors.
Cyganowski and Korf's appointments are effective upon approval by the hospital's creditors and community stakeholders, and once the full Chapter 11 bankruptcy plan is approved—sources say that date will likely be May 12th—Interfaith's current board of directors would be dissolved and the state Department of Health would name Cyganowski the temporary operator of the hospital.
The clinics will largely operate as they have, with various improvements and restructuring to make them more financially viable over the next year.
The future of the clinics will become clearer when a long-term plan to keep Interfaith operational is agreed upon by the state, community and various stakeholders.