On Wednesday, the City Council passed a resolution, introduced by Brooklyn Councilmember Rafael Espinal, that calls on the governor and the MTA to commit to an expeditious transition to an all-electric bus fleet and to use them -- instead of the planned diesel buses -- to replace service during the upcoming L train shutdown.
"The additional 200 diesel buses that are going to be added to our streets will release as much pollution as 4,400 cars per day," explained Councilmember Rafael Espinal why he thinks this transition is urgently needed. "This can't be the standard for how we move forward."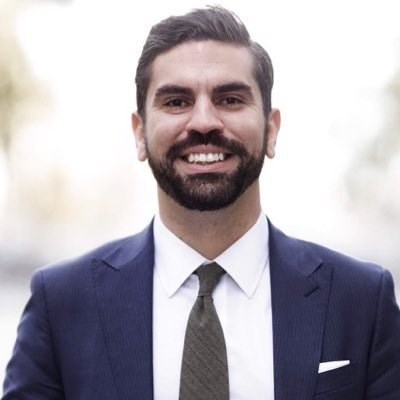 After a year-long push from the councilmember, Governor Andrew Cuomo and the MTA agreed in January to commit to an electric bus pilot program, starting with ten e-busses and potentially growing the number up to 60, which, according to Espinal, would represent just 1% of the MTA's entire fleet.
The L train shutdown, scheduled to begin in April and to last for 15 months, provides NYC an opportunity to pilot emissions-free e-buses, stated Espinal. Each bus is expected to reduce carbon emissions by 270,000 pounds per year compared to diesel and compressed natural gas, harmful pollutants that contribute to NYC's infamous air quality.
According to city data, over two million people suffer from asthma in the New York metropolitan area, including half a million children. A large percentage of city residents suffering from asthma live in North Brooklyn, right along the L train corridor.
"Our poor air quality is already having serious health implications for thousands of New Yorkers. By replacing a subway with standard MTA buses, we will be adding to the amount of harmful gas that already chokes us," said Espinal. "This resolution sends a clear message that our innovative city will use transit obstacles like the L train shutdown as transit opportunities."