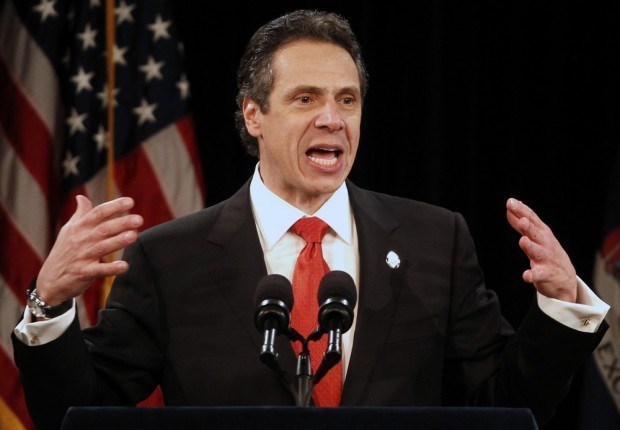 Gov. Andrew Cuomo delivered his 2014 Executive Budget Address on Tuesday, outlining an elaborate tax cuts plan to create jobs, grow the economy and provide relief for struggling families.
And in step with Mayor Bill de Blasio's plan to fund universal preschool, the governor also agreed to make it a priority: He said the his administration believes in children and in education and universal preschool throughout the state.
However, what he did not believe in was, unlike de Blasio, funding it though a tax on high-income earners.
So "How do you pay for it?" he asked. "The state will pay for it and the state will be proud to pay for it. Let's put our money where our mouth is and let's make it a reality. This budget includes a fully-funded, five-year plan to cover the additional costs of full-day pre-K across the state."
Cuomo dedicated $1.5 billion over the next five years to fund the expansion of universal preschool across the state. But the plan was a big departure from de Blasio's strategy, thwarting any ideas the mayor held on taxing the rich.
Other Highlights of the Executive Budget:
Hold spending increases below 2 percent for the fourth consecutive year.
Reduce taxes by more than $2 billion by 2016-17, using surpluses to be generated by the Governor's commitment to holding spending at 2 percent.
Increase education aid by $807 million, almost 4 percent, driving an average increase of nearly $300 per student.
Provide $1.5 billion over a five year period to fund a statewide universal full day pre-K program.
Authorize $720 million over a five year period to expand after school programs.
Propose a $2 billion Smart Schools Bond Act to ensure that all of our children have access to the latest technology needed to compete on the global stage.
Provide $1.2 billion in capital funding to help hospitals, nursing homes and long term care facilities restructure to provide quality community based care.