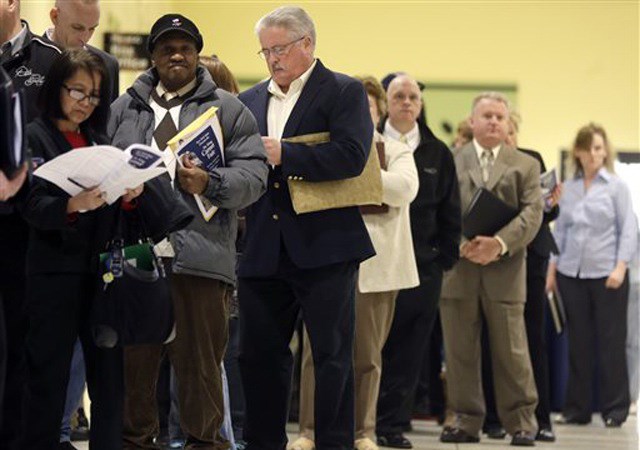 The Senate passed with bipartisan support a cloture vote on Tuesday to advance legislation extending unemployment benefits for another three months.
The 2008 law that normally provides nearly a year of payments when state jobless benefits run out was defunded during the government shutdown last October. And now as some people's benefits begin to expire, the bill to extend the benefits is due for re-introduction.
But the battle is not over yet; a cloture vote is only a test vote in the Senate, meaning that once the bill is introduced and passes in the House, it will not filibuster in the Senate for the final vote.
But still, for the 1.3 million Americans currently on unemployment, it's an optimistic sign.
On a vote of 60 to 37, the bill squeaked through the Senate with the six Republicans needed, most of whom were moderates or representing states with unemployment rates above the national average.
But the House fight may be a whole other animal… as many of the GOP congress members are balking at the bill already. They've made it clear they want the $6.4 billion it would cost to fund the extension paid for through cuts elsewhere in the budget.
Plus, there's another philosophical battle waging about how unemployment insurance should be used: Democrats say they're trying to help Americans pay their bills until they get back on their feet. Republicans argue such extensions are a disincentive to looking for work.
Democrats in the House were not overly optimistic that an agreement could be reached.
However, those same fiscally conscious Republicans already are starting to feel the pressure from their constituents, many of whom are struggling on unemployment. So despite their fiscal worries, there's a sizable number of House GOP members who are receptive to genuine negotiations.