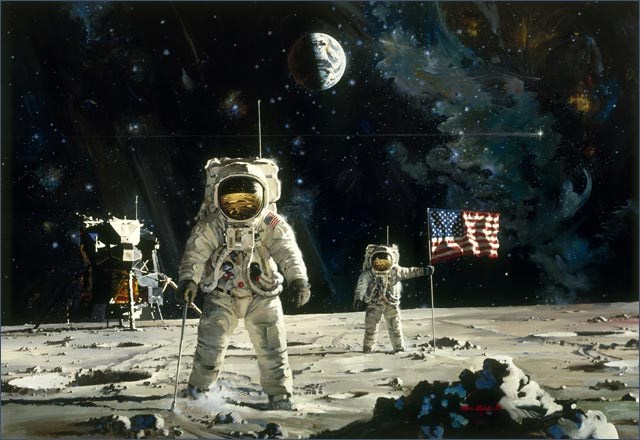 A couple of weeks ago, I was speaking with a colleague about NYC's Expanded Success Initiative which began last year to specifically support young black and Latino boys. In one of our usual spirited debates, my colleague said to me "Kavita, if we can put a man on the moon, we can certainly close the achievement gap!"
His statement made me stop and think for a minute because not only was it succinct and profound, but also very true. I then said to him, I don't think it is a matter of whether or not we can or cannot close the achievement gap. I think it's whether or not we WANT to close the achievement gap!
The essential question here is not whether the achievement gap can be closed but rather whether we as a society and as a country have the guts to stand up for our children and say, "Yes, we want to do better. Yes, we want all of our children to have equal access to educational opportunities. Yes, we WANT to close the achievement gap.
"Yes, we WANT to create equity because we have a moral and ethical obligation to our children to offer each and every one of them, despite their race and socio-economic status, the chance to explore and discover all the possibilities that exist before them."
So, what exactly is the achievement gap? The achievement gap refers to the observed, persistent disparity of educational measures between the performance of groups of students, especially groups of students defined by their socioeconomic status, race, ethnicity, and gender.
Is the achievement gap real? Yes. Are there real factors that contribute to this gap? Yes. Research indicates that both in-school factors and home/community factors impact the academic achievement of students and contribute to the gap.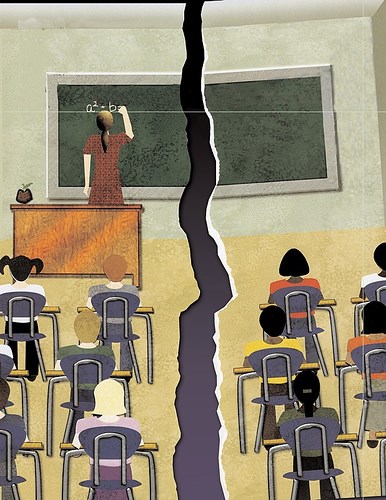 But, why does the achievement gap really exist?
I believe the home/community factors and the in-school factors are inter-related and that these factors that keep the gap wide are a direct result of the laws and policies that we devise to keep Black and Latino students from succeeding.
For example, in an article dated January 8, 2014, President Obama and Attorney General Eric Holder discuss the issuance of new guidelines on classroom discipline which they say would seek "to end the apparent disparities in how students of different races are punished for violating school rules. Attorney General Eric Holder said the recommendations were meant to protect the civil rights of students, and disrupt the so-called "school-to-prison-pipeline.
In general, we see a disproportionate number of suspensions issued to black and Latino students as opposed to white students for minor infractions which keep students out of school, sometimes for days and weeks at a time, hindering their ability to access their education.
Often times, when students return from suspension, schools lack re-entry procedures and students return having missed several days of schoolwork hindering them from gaining the skills and knowledge they need to be college and career ready.
We then see an increased number of Black and Latino students in prison and the cycle repeats, generation after generation. School discipline policies are just one example of the type of legislation that we institute that we exploit (consciously and subconsciously) that perpetuates the widening achievement gap. For more data, please click here.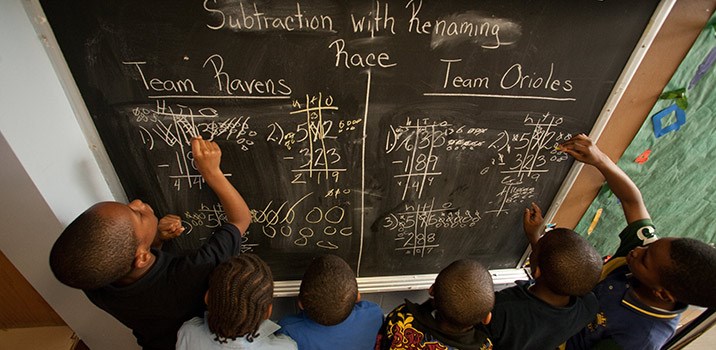 So, what is the call to action? What do we need to do about the widening achievement gap? First, we must decide as a community and as a nation that we want to close the achievement gap. This appears to be the most difficult hurdle. Once we decide this, everything becomes easier.
So, how do we convince others that it is a moral obligation, a moral imperative that all students have access to equal opportunities? We need to start with working in our own communities and electing officials who share our same values.
We need to start examining policies that are prohibitive like school discipline codes and start working with school officials and legislators to create guidelines that support student progress and achievement, for all students. We need to start introducing curriculum in schools that is relevant and culturally sensitive to all students and that addresses every student's background and experience.
And this is just the beginning. Are you ready to put a black or Latino man on the moon?