While many of you were out and about during Labor Day Weekend, I chilled. I'm sure you had a blast hitting up cookouts, backyard and roof parties and Jouvet, while twerking on the parkway for West Indian Day Parade. But I decided to take it easy and lay low.
I thought back to the Diddy line, from the "Welcome To Atlanta Remix," with Jermaine Dupri, where Diddy rapped about me and Mo's (Maurice Caple) famous, New York City party: "Sunday we layin' low at Halo, sippin Cris and we straight," and decided to lay up and power watch the full season of Power on Starz on Sunday night.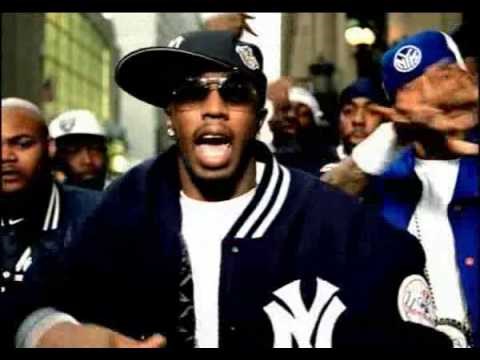 That lyric felt appropriate since one of the shows main storylines is about a nightclub, and also because 50 cent often came to our Halo Sunday Nite party, before he was a huge star. I was also drinking champagne while power watching, but it was waaayyy cheaper than Cristal...but that's besides the point! Here's a few observations after watching the full season of Power in one sitting:
**
Today's corporations think that they can poop on people and call it confetti, and
Pay TV
is right in line with it, calling 10 episodes a full season of a TV series! Hell, roots was a "mini-series" and it was 8 episodes. Food manufacturers are kings of making consumers pay more, for less. They've turned package downsizing into an art, so 1 lb boxes of pasta are now 14 ozs, and 1 quart jars of pasta sauce are now 28 oz. and hence that missing serving of linguine must be Magritte's Son Of Man.
Only brands with integrity, like
Ben & Jerrys
, are still selling 16 oz pints of ice cream, unlike
Haagendaz's
and other ice cream brands who think that masquerading 14 oz as a pint is ok. And they get away with it because America is so bad at math. Ok, maybe not that bad, but package downsizing kills the movie trope of emotionally eating an entire heartbreak pint of Ice Cream. Keep that in mind, in case you get dumped, that
Cherry Garcia
is still the way to go for drowning your miseries in a bunch of calories.
**Ghost had so many nude scenes, it felt like I watching his audition tape for OZ. The show banked really heavy on his nakedness, especially his buttocks and abs, which fully played into the hyper-masculine, black male stereotype.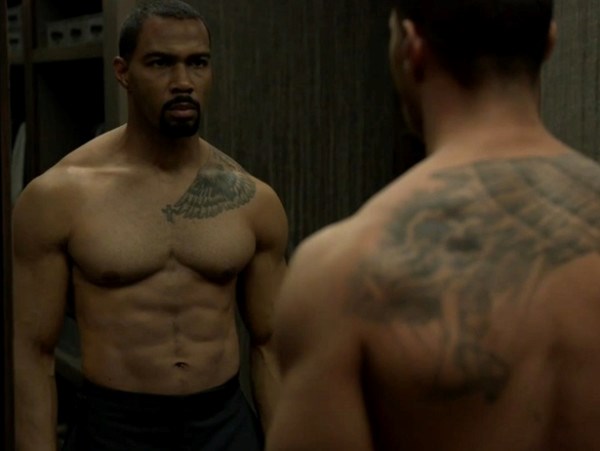 In fact, it's a heavy male character-dominated show, which, as a drug dealers tale, is rather expected.
** My laugh out loud line of the whole season- "Yo I got a Plan B, we going to catch Ghost tonight, coming out of that club, ride by and spray that motherfucker like it's 1992, I don't care who out there
"-
5o Cent's character, Kanan, talking on the phone, after a few murder plans to kill Ghost, played by Omari Hardwick have not worked out. I loved the way Curtis Jackson delivered that line!
**Lala Anthony did a good job of playing a lower income friend, who sometimes feels a bit out of place at her long time, but wealthy friends house, because that's how Lala's friends might feel around her, at her house.
**Power and Empire aren't so similar, but they are both African-American casts with drug sales a key component of both story lines. And those two things alone, get both shows put into the same category.
**There's a good cross section of skin tones represented on the show, with a fair distribution across the African American skin tone spectrum. It looks like real life, which adds another notch to the "believable" belt, of the the series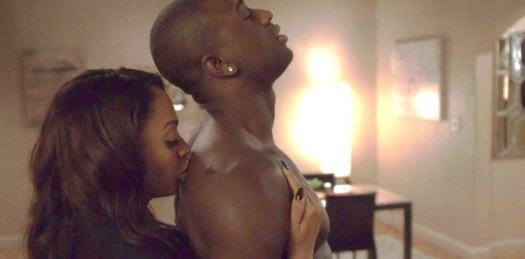 **Power has so many sex scenes, the show is like Nipplepalooza. Since I'm a multitasker and might be creating a DJ crate, playing Words With Friends or reading something on ESPN, at the same time as watching TV, it seemed that every time I looked up, it was a nipple staring back at me. It made me wonder about the "watch parties" for Power, because watching all that faux fornication, can be weird with a group of people. It could be fun and maybe spark some interesting sexual tension, but it can also be awkward, like going to an R rated move with your mother, depending on who's in the room.
Maybe I'll binge watch another series soon. What, with these short seasons on the premium channels, it's fairly easy these days. I might binge watch the new season of Empire, which starts this month, since I rarely view a series week by week. I couldn't do it in one sitting, since Empire has eighteen episodes, as opposed to ten episodes for Power. If I do I'll write some observations about it; though I can already imagine that Taraji P Henson will make Cookie even more memorable, for the second season.