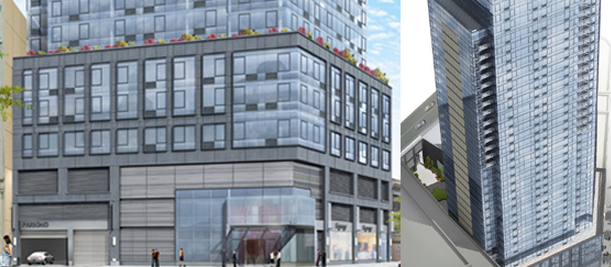 Remember this post The Brooklyn Reader ran a month ago listing the $2,300, 500-sq-ft studio in Fort Greene at 66 Rockwell Place?
Well, the 457-foot tall building on Flatbush Avenue and Fulton Street with a 200-car parking garage has set aside 20 percent of its units as affordable housing.
And recently, Dermot Company, the building's developer has made a few changes to its affordable units' details and eligibility criteria, initiated a second application process and is now working toward a new April 19 deadline.
Now, only current residents of Community Board 2, which serves Fort Greene, Clinton Hill and parts of Brooklyn Heights, will be eligible to apply for the property's 326 units.
The new rates now range from $539 per month for a studio, to $893 for a family of two, three or four in a two-bedroom unit, Brownstoner reported.
The total annual income maximum for one resident in a studio will be $23,520, while the cap for a family of four in a two-bedroom is $41,950.