In the lead up to Thanksgiving, Brooklyn non-profits and organizations have been in overdrive trying to tackle high levels of food insecurity across the borough so families can have a traditional holiday meal.
This week, Teens for Food Justice and Collective Fare have partnered with Brooklyn Community Collaborative to distribute 600 bags of free and very low-cost healthy groceries to Brownsville and nearby households in advance of the Thanksgiving holidays.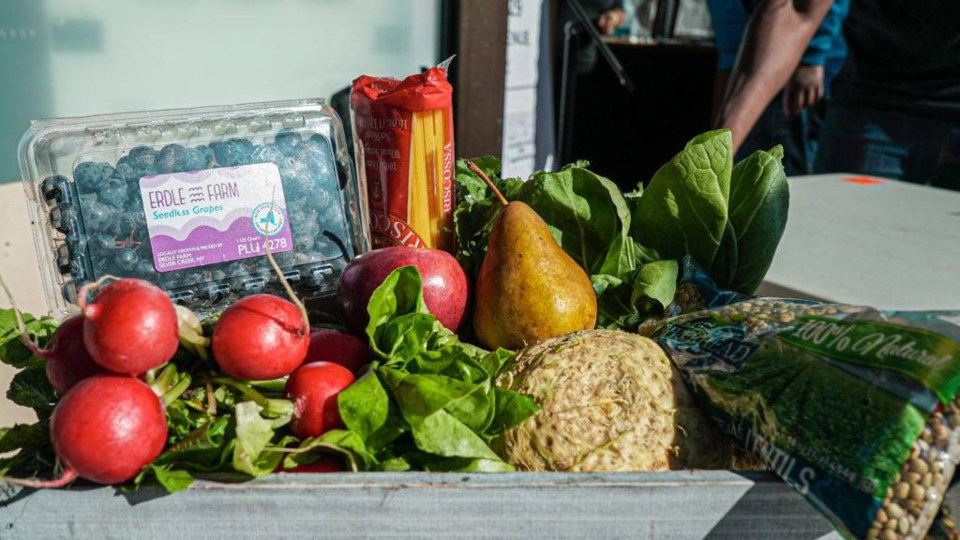 The event was part of a community-wide effort to ensure local residents had access to free and low-cost, high quality fresh produce and other healthy groceries in a community where healthy food access was extremely low.
TFFJ's Director and CEO Kathy Soll said the COVID-19 crisis had exacerbated the need for healthy food to an alarming degree in New York and throughout the U.S.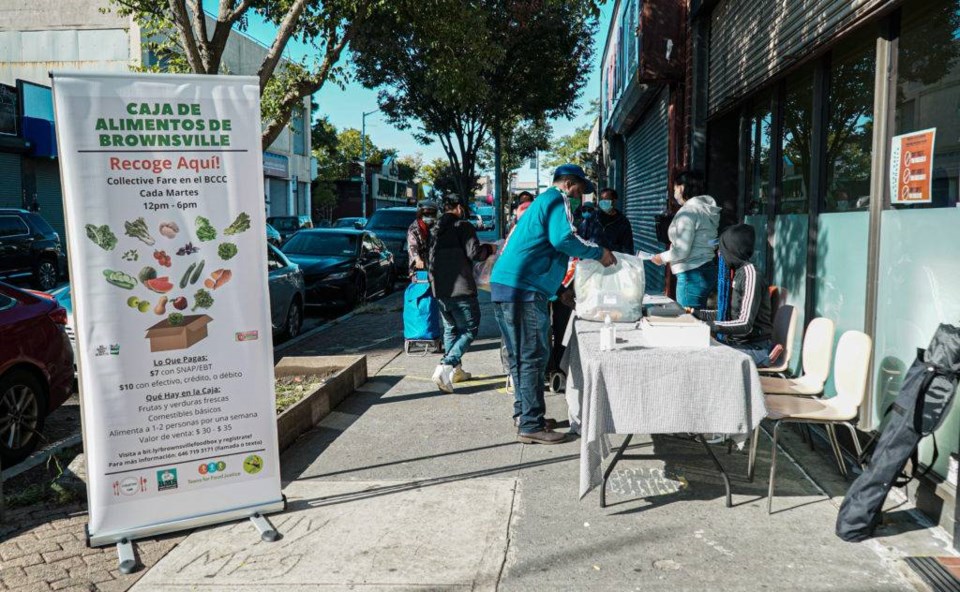 "Emergency feeding programs have done a massive job to fill this gap but the hardest food for folks to get free or affordably is healthy, fresh produce," she said, adding healthy food was most needed to build resilience and mitigate diet-related diseases that made people more vulnerable to the virus.
In conjunction with community-based organizations BMS Family Health and Wellness Centers, Universe City and Brooklyn Packers, TFFJ and Collective Fare have operated the program since August and have distributed approximately 2000 boxes to date.
The project is designed to help New Yorkers in need by providing them with food boxes that contain a weekly supply of fresh produce, fruits and other grocery basics. Each food box is heavily subsidized and contains enough healthy food for 1-2 people for one week for $7 with SNAP and $10 with cash/credit.
To find out more about the program visit TFFJ's website or Collective Fare.