As COVID-19 has been proven to disproportionately affect the elderly, one Brooklyn-based non-profit, St. Nicks Alliance, is trying to do something about it.
"Shortly after March 16. When we began making wellness calls to the seniors in our buildings, many communicated a need for food as they were afraid to go out and shop and additionally, concerned about having money to purchase food," said Lori Ann Doyon, communications manager at St. Nicks Alliance.
"The initiative began as soon as we knew there was a need."
Through its Senior Wellness Campaign, the organization already has mobilized 30 local volunteers who deliver meals and groceries to seniors; provide private home care, assist with living services, as well as make frequent phone calls to address the seniors' personal needs.
The organization has even established a St. Nicks Alliance COVID-19 Food Hub at 211 Ainslie St on the border of Bushwick and Williamsburg.
But this isn't the organization's first go-round with managing emergencies. St. Nicks Alliance was born out of community crisis: The organization was formed in 1975, when a group of parishioners of St. Nicholas Roman Catholic Church responded to help 18 families left homeless after a fire destroyed a row of buildings on Powers Street in Williamsburg.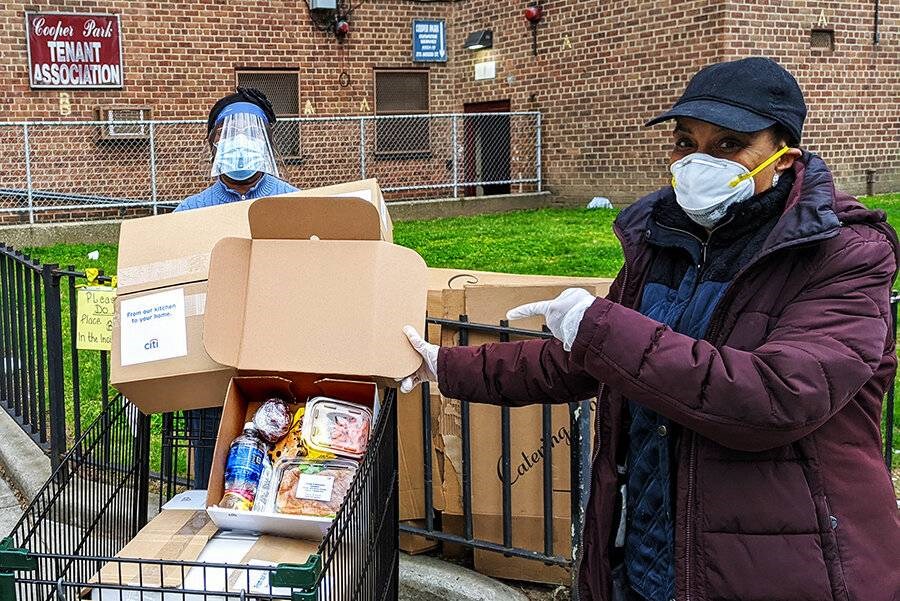 Today, the organization's response to crisis continues amid the coronavirus outbreak in New York City:
Its volunteer base and food distribution capacity, however, have been stretched to its limit. And while all of St. Nicks staff is equipped with PPE and all of their affordable housing buildings are constantly sanitized and assisted, more aid is needed.
So the organization haas decided to raise additional support.
"Helping during a crisis is in our DNA. ... Community is our backbone."
With the help of other organizations, such as Rubenstein Partners, the developer of Williamsburg's 25 Kent, and Brooklyn Community Foundations all donations they receive are matched up to $12,500 to meet or exceed its goal of $20,000.
"Given the current climate and the effect it is having on our most vulnerable populations, including the elderly, it was important for us to become involved with the Senior Wellness Campaign and offer our unwavering support," stated Jeff Fronek, vice president and director of investments at Rubenstein Partners.
Rubenstein felt that matching each donation would financially strengthen St. Nicks Alliance's efforts in battling COVID-19, but also inspire other community members to work within their neighborhood and contribute to the campaign as well.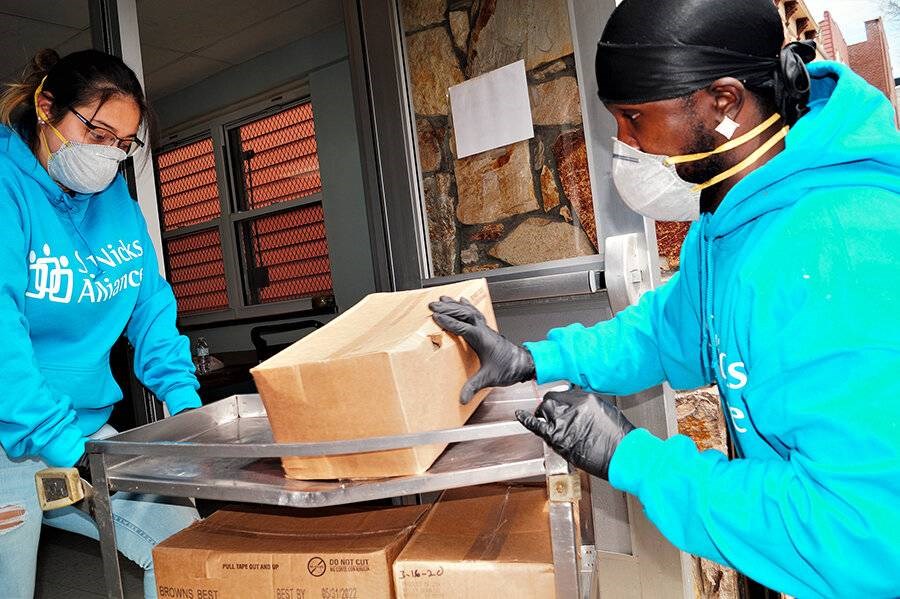 "There are so many groups performing heroic efforts in the neighborhood. St. Nicks Alliance is an organization that we know well and is doing work that is particularly meaningful to us personally."
In addition to its current efforts, St. Nicks Alliance also aids in youth services, workforce development, and affordable housing. The non-profit organization is working to bring back SYEP and Summer Camp, which provide vital experiences for all local youth of all ages.
And it is constantly working to aid qualified job seekers through its online Job Club.
"Helping during a crisis is in our DNA. Our goal is to provide opportunities of all sorts to all members of the community in good times and in harder times," said Doyon. "Community is a saving grace that strengthens when it's most needed. Community is our backbone."
Readers can contribute to the campaign here.