April is Alcohol Awareness Month. But are you aware of what is considered a drink, and how much alcohol is in the drinks we enjoy? And how many are too many?
According to city data, one out of every six New Yorkers drinks more than recommended, and alcohol leads to nearly 1,800 deaths in the city each year.
The NYC Health Department has published guidelines to encourage New Yorkers to stop drinking before they increase their risk of illnesses such as depression, dementia and other mental health problems, high blood pressure, cirrhosis, hepatitis, osteoporosis and cancers of the mouth, throat, esophagus, liver, breast and colon.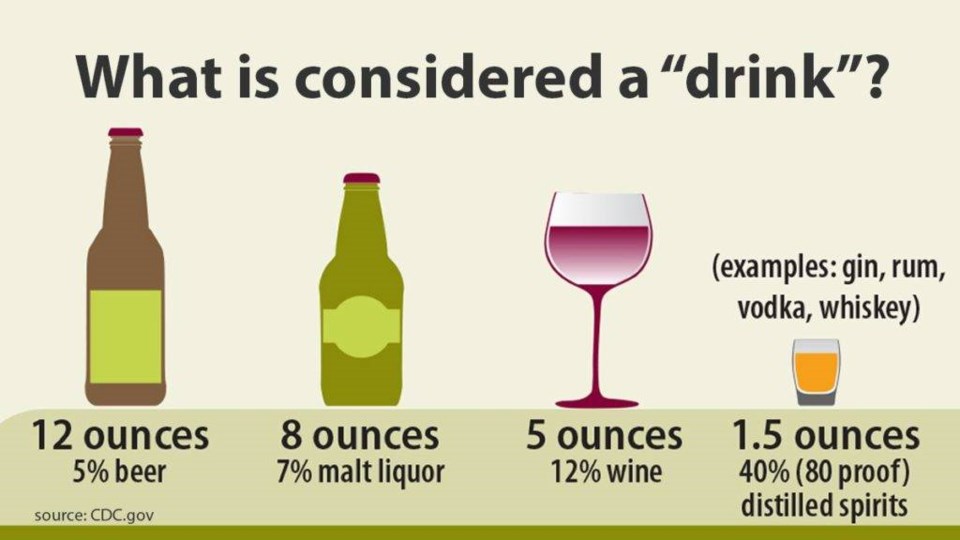 As per the department's definition, one drink can be a 12-ounce beer, 5 ounces of wine, 3.5 ounces of fortified wine or 1.5 ounces of distilled liquor or brandy.
Men ages 64 and younger should not enjoy more than four drinks in a short period of time, such as a 2-hour period, or more than 14 drinks per week. Women of all ages and men 65 and older, according to the health department's recommendation, should not have more than three drinks in a 2-hour period, and should limit their number drinks to seven per week.
New Yorkers, who are taking medications that interact with alcohol, are younger than 21years old or pregnant, should completely refrain from drinking.
The health department also issued a list of tips on how to cut back on drinking. Aside from getting professional help from the City, a primary care doctor or other health professionals, the department recommends:
Alternate alcoholic drinks with water.
Eat food while you are drinking.
Set a limit with your friends before you start drinking and keep to it.
Try new social activities that don't involve drinking, such as meeting a friend at a book store or in a park.
Avoid people and settings that trigger an urge to drink.
To learn more about the health department's services regarding alcohol and drug abuse, go here.