An affordable housing lottery has been launched for 117 apartments in the Vital Brookdale complex in Brownsville starting at $959 a month for a studio.
Income eligibility for the complex, located at 535 East 98th St., starts at $35,829 for a single person and goes up to $118,400 for a family of seven; that eligibility covers those earning between 50% and 80% of the area median income (AMI).
The cheapest apartments include 10 studio apartments listed at $959 per month, 17 two-bedrooms for $1,212 and two three-bedrooms for $1,389.
For those earning 60% of AMI, there 10 studio units at $1,168, 18 one-bedrooms at $1,245, 31 two-bedroom apartments at $1,481 and three three-bedroom units at $1,699.
For those earning the maximum eligible income of 80% AMI, there are 15 one-bedroom units at $1,693, 10 two-bedroom units at $2,018 and one three-bedroom at $2,320.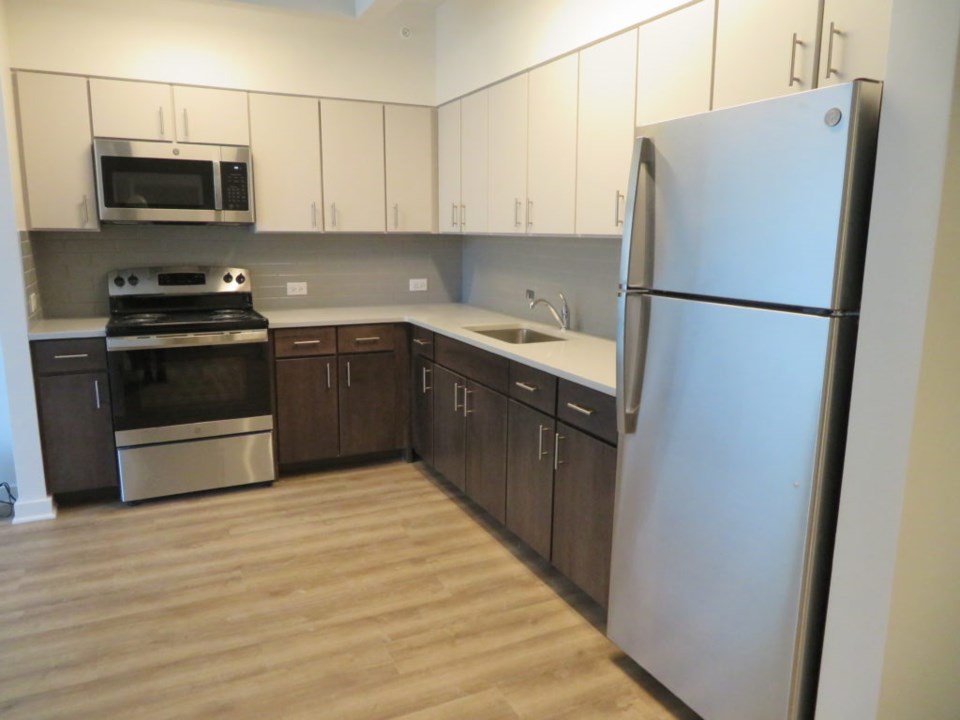 The Vital Brookdale development has set aside 50% of its apartments for residents of the local community board.
The complex includes a second-floor terrace, rear-yard and entry-courtyard, which will have extensive landscaping, a dog run and passive recreation, seating and dining areas. Additional amenities include a multipurpose community room, game-room, library/resident co-working space, fitness room, laundry room, cold-storage locker and package room, and a bike storage room. The property is non-smoking.
Tenants must pay for electricity.
For more information or to apply, click here.