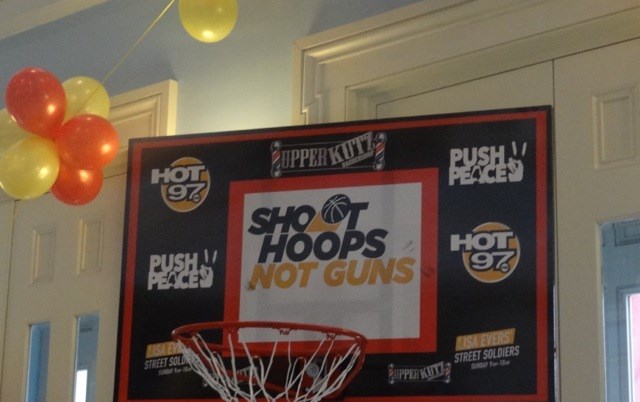 HOT 97's Street Soldiers team held a Town Hall meeting on Saturday at Brooklyn Borough Hall entitled "Push Peace."
The free event was a way to bring out the influential people most present in the lives of young people-- adults, friends, local celebrities-- to present dissenting voices and alternatives to violence.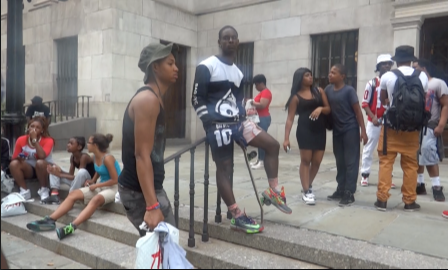 This event was in response to the shootings and through panel discussions and youth activities, focused on offering solutions from as many influential voices as possible.
Push Peace featured celebrity guests, including VH-1's Black Ink Crew, Mook from the House of Slaughter and Brooklyn-born NBA star Sebastian Telfair, who just signed with the Oklahoma City Thunder. Telfair came out to in support of his "99 Moves Stop the Violence Campaign."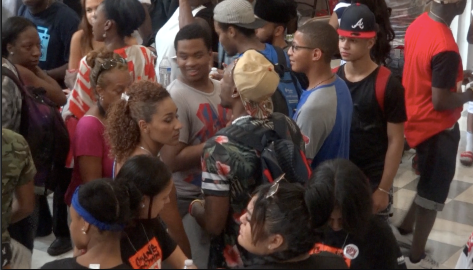 Also on hand was a HOT 97 DJ playing clean hip hop, an info fair of community groups and tables, a red carpet where the youth can take pictures and get autographs from the celebrities, and a town hall meeting moderated by Lisa Evers, host of Street Soldiers, which was recorded and aired on HOT 97 at Monday morning at 9:00am.