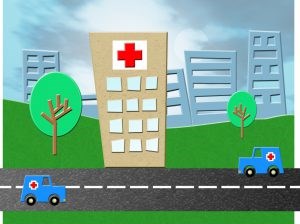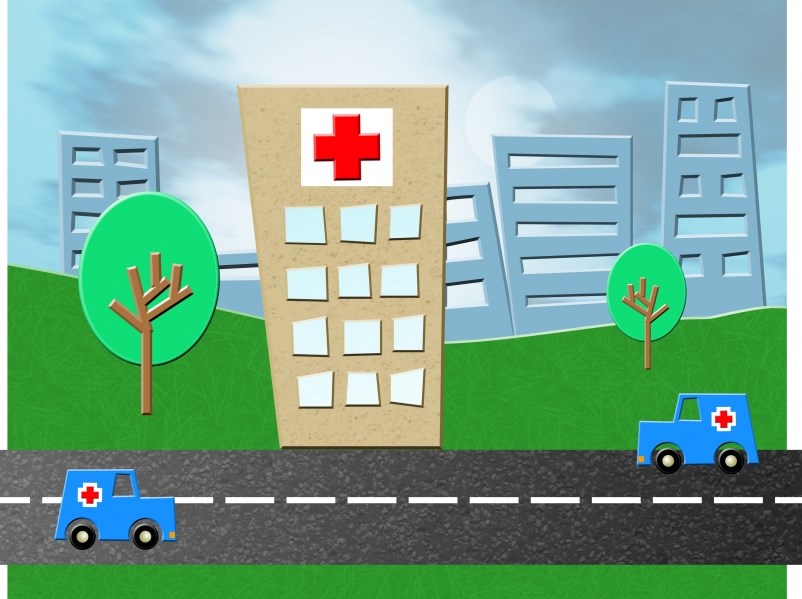 You probably heard about the looming closures of ailing hospitals such as Interfaith Medical Center and Long Island College Hospital as well as efforts of community and elected officials to keep them open.
In my humble opinion, these hospitals (assuming that they provide first-quality services) should stay open, so that health care is accessible right here in the community.
The availability of and accessibility to a variety of services is one of the indicators of a thriving community. Also, many jobs are at stake with the disappearance of hospitals -- jobs that our communities definitely need. Interfaith alone has over 1,500 staff.
In this column however, I would like to highlight hospitals from another perspective. Not the view of the hospital adiministration, staff, or elected officials, but from the experience of a patient -- me.
In my 42 years existence I have had 5 encounters with hospitals. Two of which were in the Netherlands during the first 34 years of my life and three in New York within the last two years of my now eight-plus year residence here.
I'm wondering now if the increased and accelerated hospital visits since I am residing in the United States are related to age or is it because of how the American health care system likes to thrust illness upon people.
Perhaps a bit of both, but I do have to say that the commercials for prescription medicine are an enigma to me. How is that allowed?
Restless leg syndrome? Everyone has tired legs from time to time (especially after a night of clubbing). Do I need to worry now that I have restless leg syndrome? I did not know about it until I saw the commercial. These commercials literally make you sick!
My first hospital experience in New York was in the Emergency Room. Let me tell you, this is nothing like the show ER! An ambulance had transported me there after I had called 911 with severe stomach ache. After my arrival I was put in a corner on a stretcher in a room with countless other people in need of emergency assistance. After what seemed like hours (probably 30 minutes max), I was taken to another unit with a proper bed.
In the unit next to me was a lady (apparently a drug addict) screaming that she did not get the medicine she was supposed to get. She started fighting with the nurse and others had to intervene.
On the other side of me, a man who also had stomach pain. I felt so related and wanted to strike up a conversation. But then he started to explain to the doctor that he was allergic to Tylenol, Advil, aspirin or any other over-the-counter pain killer.
The doctor asked him about his visit last week to another hospital with the same symptoms and what happened there.
We were dealing here with an Emergency Room hopper in search of some prescription drugs. The hospital staff remained cordial to the gentleman. Not sure what happened to him, because I was rushed to undergo several tests and had to remain in the hospital.
A finally got a room to myself with tv, a phone, a soft bed, and all the attention I wanted.
I have to say that it started off as a mess in the emergency room, but after the dust was settled, I felt treated like a king. The staff tended to my every need and checked in on me every hour or so. After three days I was released.
They never figured out what was wrong with me, but they guessed it was an erupted ulcer that had caused a hole in my stomach allowing stomach acid to spread to my body (the thought alone of my stomach acid eating at my organs made my stomach turn again).
One big lesson I learned had to do with insurance, because after a week I received a letter from my insurance company with the request to pay the hospital bill of over $15,000 out of pocket.
After review, the insurance company had concluded that I did not have an emergency and that there was no need for me to have stayed in the hospital for three days. Of course I panicked and promptly developed another stomach ulcer because of the stress related to this news.
Fortunately, I was insured through my work and as per my boss' advice, I contacted my HR Director for next steps. Did you know that there is this amazing organization that mediates between patients, hospitals and insurance companies to resolve these kind of issues?
They are called Health Advocate: www.healthadvocate.com. Although they do not represent individuals, they are a great help if you are insured through your employer and run into a health insurance issue.
In my case they were able to correct the station and the insurance company took care of the bill. A couple of months later I recommended them to a co-worker who had a longstanding hospital bill and they were able to reduce the amount by several thousands of dollars.
After this experience I learned to always ask if a treatment is covered by my health insurance and to let someone confirm this. Also, always contact your health insurance company yourself to inform them of your situation or let someone else do it for you if you are not able to do so yourself.
Perhaps this is evident for United States citizens, but where I come from you're basically covered for anything and if not, they will proactively inform you of a non-coverage situation.
Overall my experience with New York hospitals has been a positive one. Still, I would like to end by saying: Live long and happy, and I hope that your hospital encounters remain at an absolute minimum.
Yako