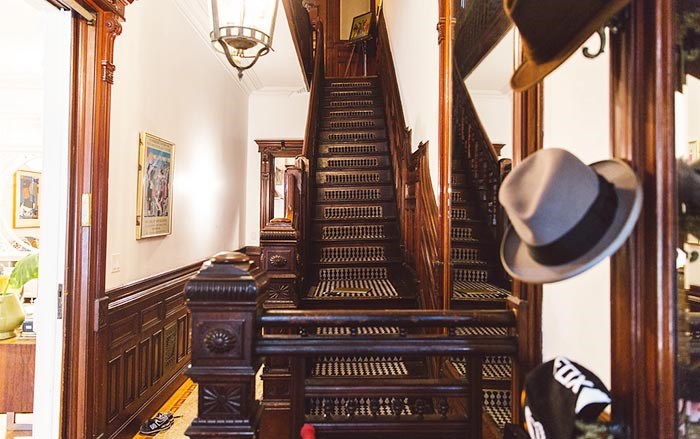 It's no secret that the real estate and homebuying market in Brooklyn is booming right now.
Ironically, many of the area's current new homebuyers are coming to Brooklyn from outside of the borough, state and even country!
As gentrification quickens and rising rents push out the area's longtime residents, Central Brooklyn residents are left scrambling to decide their next move: Uproot and venture out of the area in search of something more affordable, or try to purchase a home right here in the place they are most familiar?
If the preferred option is to stay, the next challenge will be how to save enough money in a quick enough time to make the down payment.
Did you know that the city has a free homebuying certification program that, once completed, qualifies each participant to receive up to $15,000 in grant money towards the down payment of their first home?
Yes, NYC Housing Preservation & Development's HomeFirst Down Payment Assistance Program provides qualified homebuyers with up to $15,000 toward the down payment or closing costs on a 1-4 family home, a condominium, or a cooperative in one of the five boroughs of New York City.
Neighborhood Housing Services of New York City (NHS) administers the program on HPD's behalf. There are classes in several locations across Central Brooklyn that are soon!
(Read on)
A prospective homebuyer must:
Be a first-time homebuyer
Complete a homebuyer education course taught by an HPD-approved counseling agency
Have his/her own savings to contribute to the down payment or closing costs
Meet program income eligibility requirements ($69,050 is the maximum household income for a family of four. Maximum annual income varies depending on family size).
Purchase a 1-4 family home, a condominium, or a cooperative for owner-occupancy in one of the five boroughs of New York City
Pass a Housing Quality Standards (HQS) inspection before purchase
Live in the home for at least 10 years
Upon the successful completion of the homebuyer education class, each prospective homebuyer will receive a certificate that verifies his/her eligibility for the forgivable loan of up to $15,000 towards the purchase of a home. The certificate is valid for six months, with a concurrent six-month renewal period.
In Bedford-Stuyvesant, the next class will begin November 7, 2015 at Brooklyn Cooperative Federal Credit Union, 1474 Myrtle Avenue, 718-418-8232. Other locations in and around Central Brooklyn include:

"One of the most enduring lessons that we've learned having been through the upswing and downswing of the real estate market was seeing individuals and families getting sucked into destructive, inappropriate mortgage products-- not knowing the difference between those that will advance them or get in their way," said Samira Rajan, CEO of Brooklyn Coop.
"So our idea is to provide the necessary information so that people will know the difference and know they can get correct reliable answers."
Homebuyer education counselors that work with the program will be available to assist participants throughout the entire home buying process.
For more information on upcoming classes, contact any one of the HPD-approved counseling agencies. Call to register now, as classes fill up quickly!