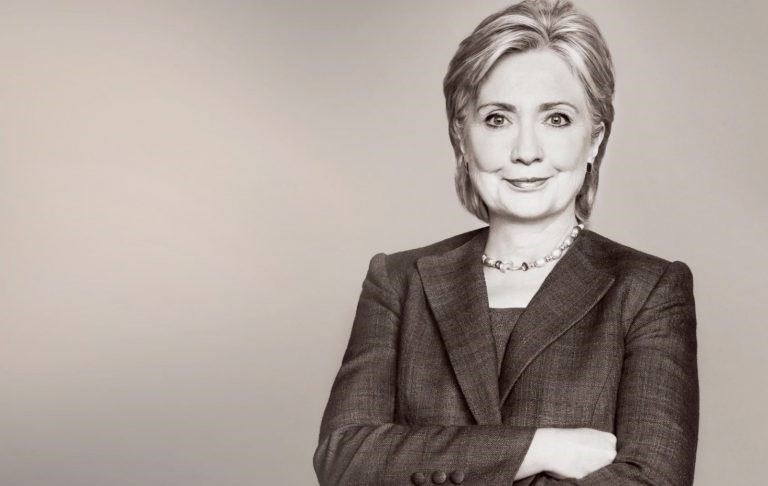 Former Secretary of State Hillary Rodham Clinton will deliver the keynote address to the 2017 graduates of Medgar Evers College for their commencement ceremonies, announced the institution on Friday.
The college's ceremony is scheduled for Thursday, June 8, 2017 at Barclays Center.
Secretary Clinton, the Democratic standard bearer in the November 2016 election and the first woman ever to receive the presidential nomination of a major political party, will also receive an honorary doctorate at the ceremony.
"We are absolutely delighted and honored that Secretary Clinton will grace our stage at our 46th commencement," said Rudolph F. Crew, president of Medgar Evers College. "She has had an outstanding career as a public servant, breaker of barriers, and champion of many good causes. We are eager to have her share with our MEC family and their families and friends the wisdom gained during her remarkable journey."
The former U.S. Senator from New York and former First Lady of the United States will address approximately 1500 graduates and over 5,000 guests. Secretary Clinton, a graduate of Wellesley College and of Yale Law School, made a campaign stop at Medgar Evers College in 2016. Medgar Evers is the youngest senior college in the City University of New York (CUNY) system.
Medgar Evers is the youngest senior college in the City University of New York (CUNY) system. Named for the martyred civil rights leader, Medgar Ever College was founded in 1970 to serve the needs of the Central Brooklyn community. It is a predominantly black institution, with almost 7,000 students from around the world. The majority are women and many are first-generation college students who balance academics and employment. It is also the home of the Center for Black Literature, the only place of its kind for black writers