The weekend is here and although it's a few experts who say that living for the weekend is not ideal, I say there ain't nothing wrong with turning up from Friday-Sunday. Mother Nature is still in a funk, dousing Brooklyn with rain on the regular, so keep in mind that outdoor events might get rescheduled or perhaps moved indoors to keep folks dry. We're heading towards the unofficial start of the NYC summer season, with concerts, art fairs, foodie happenings and the like, but more immediately, I've listed some choice events that you can attend from this Friday on.
It's something in here for everybody, so check it out:
FRIDAY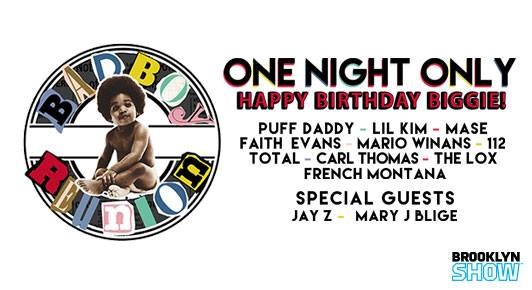 Happy Birthday Biggie, Barclay's Center, $49.50-$299.50, 7pm (Fort Greene)
Biggie is big. He's the quintessential Brooklyn rapper and his birthday is being celebrated this Friday, at the world class Barclay's Center. It's the epitome of going from ashy to classy, as his beginnings was on Bed Stuy corners. If you're a fan of his music and/or his legacy, you should definitely have your face in the place this weekend. It will be a full family affair, as Bad Boy will take over the stage and present the full Christopher Wallace oeuvre, and they will be joined by music luminaries Jay-Z and Mary J Blige, but expected unannounced appearances by a who's who of Rap and R&B royalty. Click here for tickets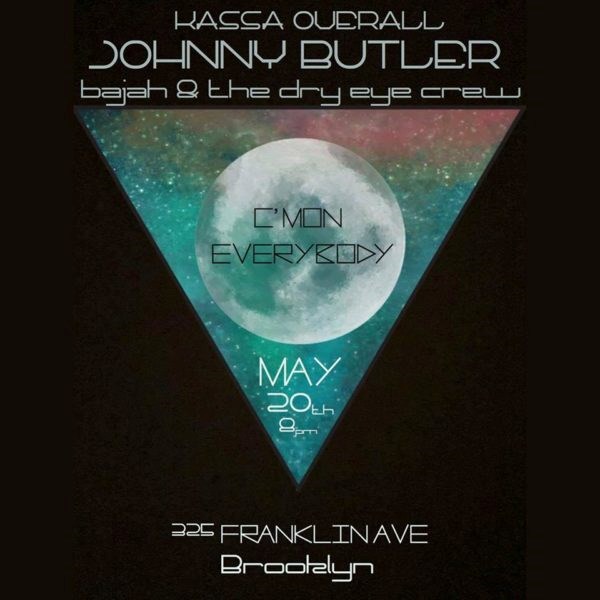 Kassa Overall, Johnny Butler + Bajah & The Dry Eye Crew, C'mon Everybody, 325 Franklin Avenue, $8 Advance/$10 Door (Bed-Stuy)
This is an awesome line up of bands! I worked with Bajah & The Dry Eye Crew, a Hip-Hop band with origins in Sierra Leone, on an exhibition with visual artist Myron Christian Macualey (nee Lion Ayodele). If you don't know about C'mon Everybody, it's a jewel of a live music venue in the heart of Bed=Stuy Brooklyn, that programs amazing shows. Kassa Overall is an artist that I've recently been introduced, both musically and in person, while Jonathan Butler is an artist with a stellar reputation for live performances. You can get more info at the Facebook event page by clicking here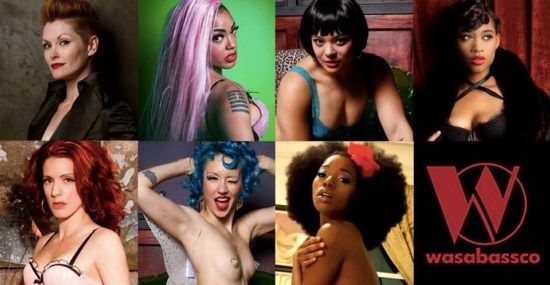 Wasabassco Burlesque, The Way Station, 683 Washington Avenue, 9pm, Various prices (Prospect Heights)
It's a known fact that even prudes get into Burlesque. Well not a full fact, maybe a Donald Trump half fact, but it's true that many people enjoy this ancient tantalizing art! Wasabassco is popular brand in the burlesque space and known for bringing a tassel raising show whenever they perform. It's an excellent way to spend a Friday night and one that's enjoyable whether on a date, with a mate or skating through Brooklyn dolo. Hit the this link for more information, including ticket prices and get in there! Remember the ladies ain't tarts, but are in the arts!
SATURDAY

Afro-Mantras Workshop Series, Sacred Brooklyn, 197 Clifton Pl, 5pm & 7pm, $40 per class (Clinton Hill)
This sounds amazing! Something that can get you centered and your life recalibrated, while having fun. This is taken straight from their FB event page, which you can access by clicking here
AMAYO presents 2hrs of YORÙBÁ SACRED MANTRAS
Yorùbá Sacred Mantras from Ifè, Nigeria, is a highly focused program designed by the Lead Singer of Antibalas, Sifu Amayo, to help participants learn Sacred Yorùbá songs, chants and mantras.
It combines the effectiveness of focused repetition, visualization, synchronized movements and refined (Qui Gong) breathing, creating a holistic, refreshing and empowering approach to learning.
ZAP MAMA presents ETHNIC VOCAL GROOVE CLASS duration 2hrs.
FOR ALL PEOPLE WHO LOVE TO SING and the people who hear a voice within. Come to groove with ZAP MAMA using ETHNIC oral tradition technics and discover many aspects of human voice and breath .Everyone has a INNER voice to be heard.
Zap Mama will guide and teach participants in a way unknown to western academies of music and by adapting to individual differences in order to reach of everyone." Click here for more info, via the FB event page.
SATURDAY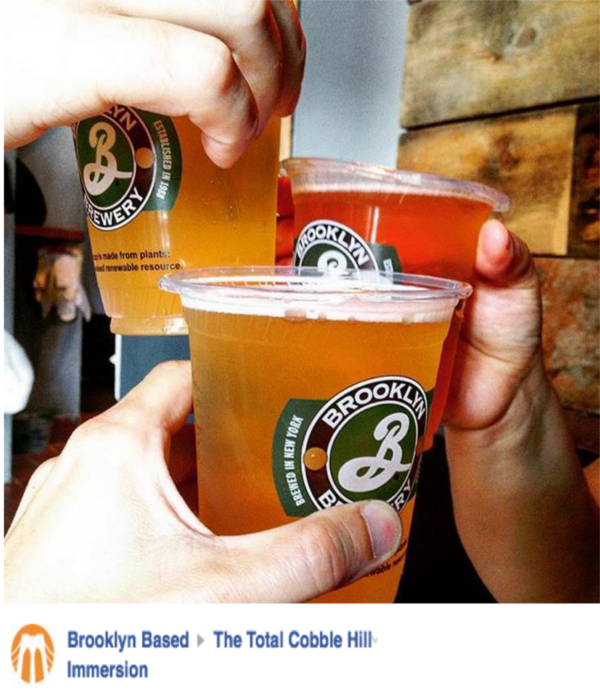 The Total Cobble Hill Immersion, Cobble Hill, 12pm-6pm, $20
If you like exploring neighborhoods, while drinking beer and taking advantage of discounts at cool establishments, then this is your jam this weekend! It starts early on Saturday, and lasts for six hours, so you can hit brunch either before, or after. If you stuff your face early for Saturday brunch, then you can walk it off after. It's a long list of places that are participating in this immersion, which you can check out by clicking here, which is the FB event page. It's put on by Brooklyn Based, which does immersions throughout Brooklyn in the Spring and Summer.
I covered the Crown Heights Immersion last year with Dick & Dave, which was a bunch of fun. Here's that clip for reference: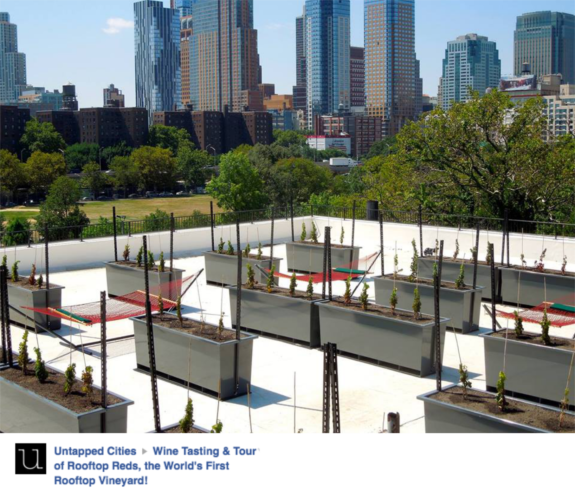 Wine Tasting & Tour Of Rooftop Reds, Brooklyn Navy Yard, $30, 3pm-4pm
You don't have to be a vinophile to enjoy a tour of a wine vineyard, right in your Brooklyn backyard. For thirty bucks, you get a first hand, guided, culture experience based right here in your favorite borough. You also sip on wine for the entire tour...duh! If you've never been to Napa Valley, this definitely WILL NOT take the place of that trip, but it will make you proud of Brooklyn and perhaps spur you to bring your out of town friends on the tour, to let them know just how awesome BK is; or perhaps to make them positive that we have completely jumped the shark.
Click here for more information, via the FB page.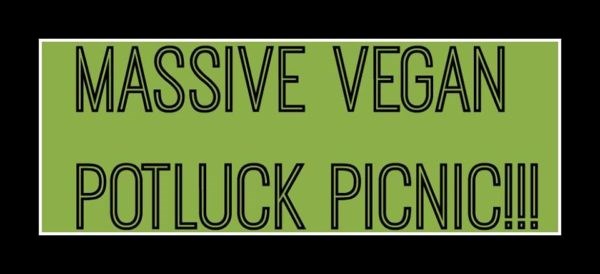 Massive Vegan Potluck Picnic, Prospect Park, 12:30pm-3:30pm, Free-but bring something my friend
Are you a vegan? Would you like to hang out with vegans or perhaps were thinking about converting to veganism? Well, this is right up your alley this weekend and the price to play is simply a vegan dish. It's gonna be huge, yet it is not some vegan free-for-all. It's an organized event, so please click here for more information, which gives you guidance on what types of dishes to bring and what not to bring.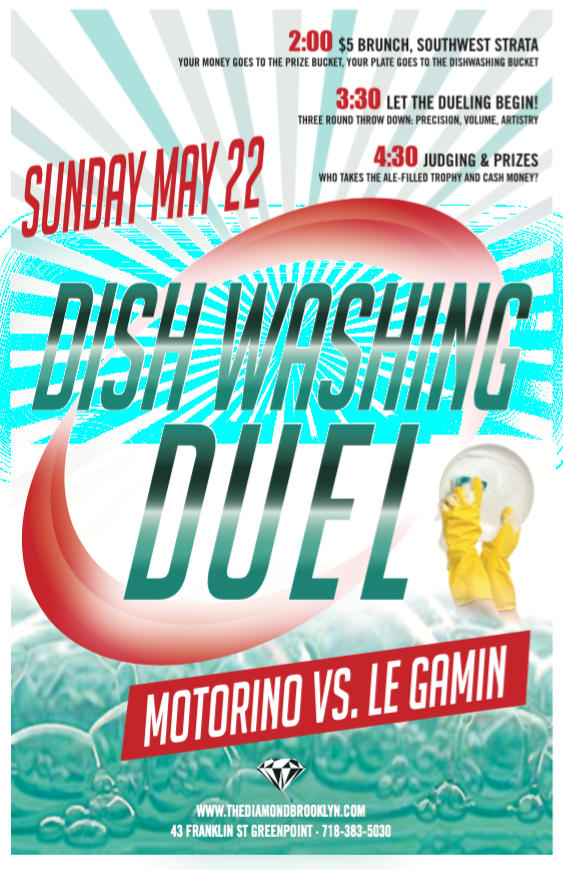 Dishwashing Duel, The Diamond, 43 Franklin St, Free (Greenpoint)
So this is a cool event. It combines eating, drinking and doing dishes. It's a Southwest Strata brunch for $5, which is less than your mom charges your for her home cooked meals, drink specials at the bar and a dishwashing contest, put on by the United Dishwashing Association. This will feature Motorino vs Le Gamin, which might not feature balletic feats like the NBA Playoffs, but as opposed to a slam dunk of 35 foot, three point shot, it's something that you can actually do!
You can get more information by clicking here
So there you go, your Brooklyn weekend now has legs, courtesy of The Brooklyn Reader. You're welcome.