The COVID-19 pandemic has highlighted how vital community service and nonprofit organizations are to supporting our Brooklyn communities and those across the city, country and world.
In a time when families, income, housing security and entire industries have been devastated by COVID-19, Brooklyn nonprofits have turned up for residents when there has often been no other place to turn.
And on Giving Tuesday, Nov. 30, it is time to thank those nonprofits for what they do by making a donation â€" and although corny, it's true: Every dollar counts.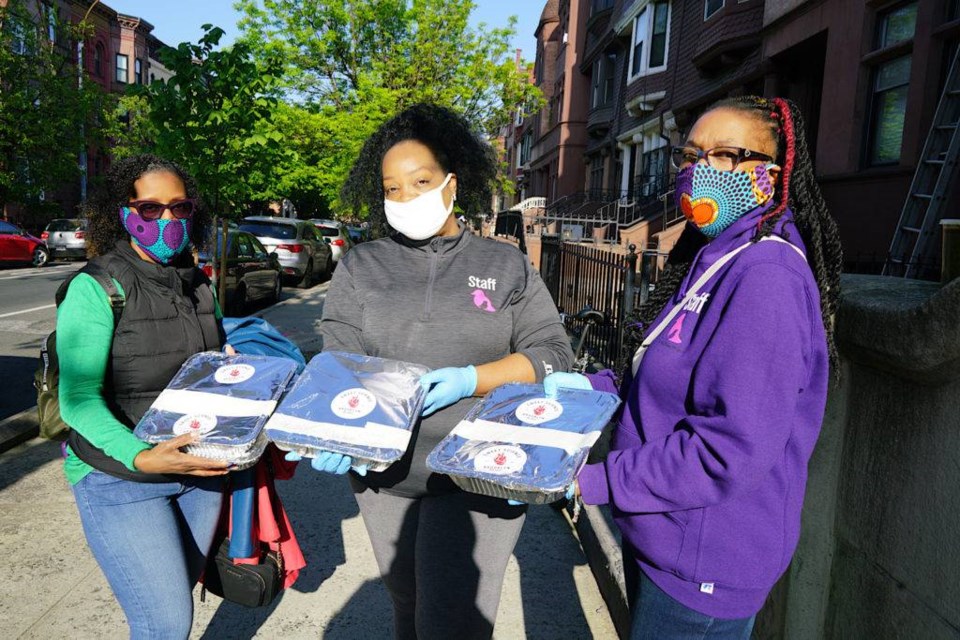 Giving Tuesday is the global day of giving when individuals and organizations are called on to help to the nonprofit organizations serving as the backbone and strength of every community.
Started in 2012 by the 92nd Street Y and the United Nations Foundation, Giving Tuesday has become a response to commercialization and consumerism spurred by Black Friday and Cyber Monday and demonstrates how every act of generosity counts, especially in a year like the one we have been through.
Brooklyn Community Foundation is running the #BrooklynGives campaign, uniting donors and nonprofits across our borough in support of social change. Launched in 2016 to drive awareness and support for grassroots, community-led nonprofits dedicated to racial justice, #BrooklynGives encourages Brooklynites everywhere to "Give Where You Live," and this year the goal of the campaign is to raise $1 million for local nonprofits.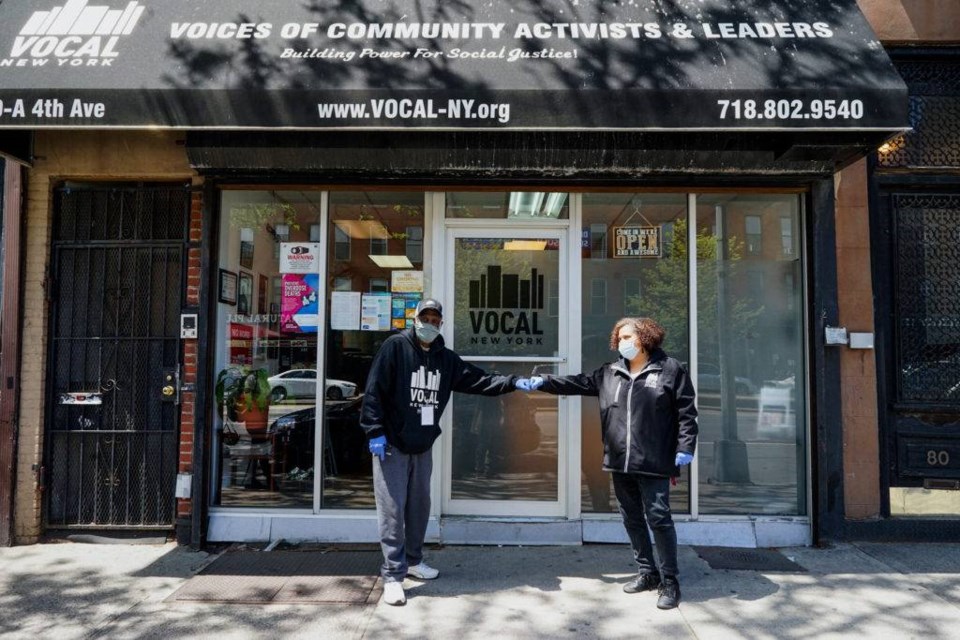 Here are 15 of the many amazing nonprofits working in Brooklyn you can support this Giving Tuesday (and find many more here):
The Alex House Project is a peer-led social service and leadership development organization supporting pregnant and parenting young mothers in economically depressed neighborhoods. The team often works directly with young pregnant and or parenting women directly affected by poverty and racism, including homeless youth, LGBTQ youth, young people in new immigrant communities, and parenting youth in foster care. And by overwhelming request, they now provide services to young dads.
This nonprofit places Black women and girlsÂ' lives, as well as their particular struggles, squarely within the context of the larger racial justice concerns of Black communities. It is committed to building movements where gender matters in broader social justice organizing so that all members of our communities gain social, political and economic equity.
Brooklyn Book Bodega is a nonprofit increasing the number of 100+ book homes for kids 0-18 in NYC. Research shows that households with 100+ books boost life outcomes for children and adolescents. We believe that all children should be part of a vibrant, literate community and grow up in homes with access to books that they want to read regardless of financial status. Brooklyn Book Bodega provides access to and ownership of books, builds community, and creates a passion for learning through free events and literacy-based community programming. Since 2018, Brooklyn Book Bodega has distributed over 110,000 books to more than 24,000 people.
Cypress Hills Childcare Corporation
This nonprofit has served families in the Cypress Hills since 1990. The mission of CHCCC is to strengthen families in our community by increasing the availability of quality, affordable childcare for low-income families and creating entrepreneurship opportunities for low-income women.
This nonprofit was established to develop, present and promote the cultural expressions of the Haitian people. It raises awareness of social issues and fosters cultural understanding and appreciation through programs in the arts, education and public affairs.
KAVI's work is grounded in the belief that young people are the greatest hope for a more just and peaceful world. KAVI partners with its communities to invest in youth, understanding their challenges and working to change the course of historical inequities, and tackling critical social issues such as different forms of violence.
Mixteca's mission is to empower the Mexican and Latin-American immigrants of the New York area by providing them access to services that enhance their quality of life and will allow them to reach sustainable social and economic development. The organization offers various programs and services that respond to immigrant families' specific needs and build a supportive environment for the growing Mexican and Latin-American immigrant community. 
Founded in 1995, this nonprofit enriches the lives of children by developing string music education programs for under-served communities in New York City. Through professional training, performance opportunities and college placement assistance, NPF enhances a studentÂ's cultural and academic experience, infusing them with a positive sense of who they are and a boundless sense of what they can become.
The mission at Power of Two is to nurture the inherent potential in every child and family — equipping them with the tools to transform their own lives and strengthen their communities.
Rooted Theater Company engages, challenges and inspires audiences through theatrical productions that range from the classics to new and emerging works with programming encouraging social consciousness.
Tech Kids Unlimited teaches computer science thinking and technology to kids who learn differently. Its mission is to open up the field of technology to students with disabilities, especially those with Autism Spectrum Disorders to help them become the techies of tomorrow.
Founded in 1998 as a small pantry operating out of a church basement in Bed-Stuy, this organization has expanded in many ways over the past 20 years. On top of the SuperPantry emporium is it today, it offers hundreds of nutrition education classes, workshops, and cooking demonstrations; The Green Teens internship program; and a suite of social services, including SNAP registration, health insurance enrollment, tax filing preparation and more.
Youth Design Center is a youth creative agency and innovation hub providing a gateway for young people to learn marketable hard skills in STEAM, access post-secondary education, achieve economic mobility and engage in place-based community revitalization.
This nonprofit was founded in 1990 in a collaboration between education and social service staff on Rikers Island and community-based advocates who sought to address the recidivism rates, untapped potential and disproportionate confinement of youth of color who attend school on Rikers Island every year.
Yemeni American Merchants Association
This nonprofit is a catalyst for positive change, empowering its community through outreach, education, and support, to build a brighter future for Yemeni Americans. It provides a peace of mind with the solutions to the issues and challenges Yemeni Americans face in their daily lives.
This is by no means an exhaustive list of the teams working for a brighter future in Brooklyn who need your support this Giving Tuesday and beyond. Check out the #BrooklynGives campaign to see more of the extremely important work being done right here on our doorsteps.