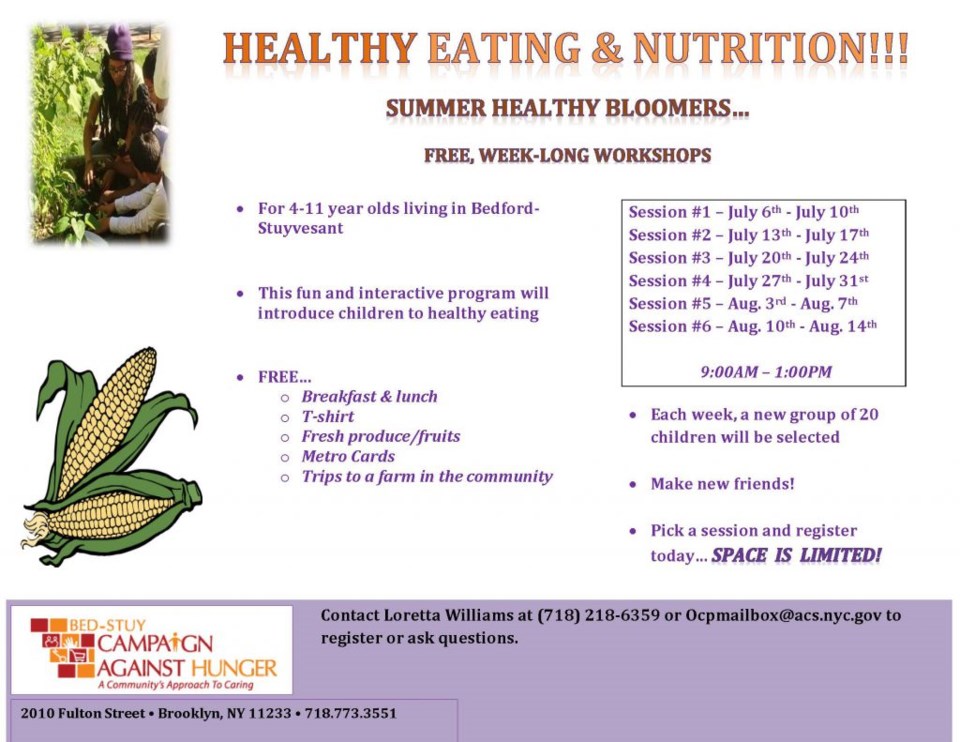 Summer Healthy Bloomers
The Healthy Bloomers program is for children ages 4-11. Children's path towards a healthy and successful future is supported by a combination of classroom and on-site, live farm lab learning. Children who participate are being engaged at an early age and the groundwork is being set for healthy eating habits and lifestyles.
Lessons increase children's knowledge about the ecosystem, healthy eating, and food cultivation. They are designed to reinforce science, math, reading and analytical skills, and incorporate dynamic, hands-on learning, games and visits to urban farms.
This summer program is a collaboration between the New York City Administration for Children's Services and the Bed-Stuy Campaign Against Hunger.
Session #1 — July 6th - July 10th
Session #2 — July 13th - July 17th
Session #3 — July 20th - July 24th
Session #4 — July 27th - July 31st
Session #5 — Aug. 3rd - Aug. 7th
Session #6 — Aug. 10th - Aug. 14th
9:00AM — 1:00PM