Schools in Bedford Stuyvesant and Bushwick are now sporting interactive art installations to inspire kids to be physically active and healthy, thanks to the NYC Health Department's "Active Design in Schools" program.
This year, the program installed art projects in 11 public schools across the city, reaching nearly 7,000 students in grades K-12. These projects included interactive indoor and outdoor murals, and play spaces.
"Active Design in Schools gets kids moving, which is important for their physical and mental health," said Acting Health Commissioner Dr. Oxiris Barbot. "This program is able to turn a boring parking lot into an engaging place to play."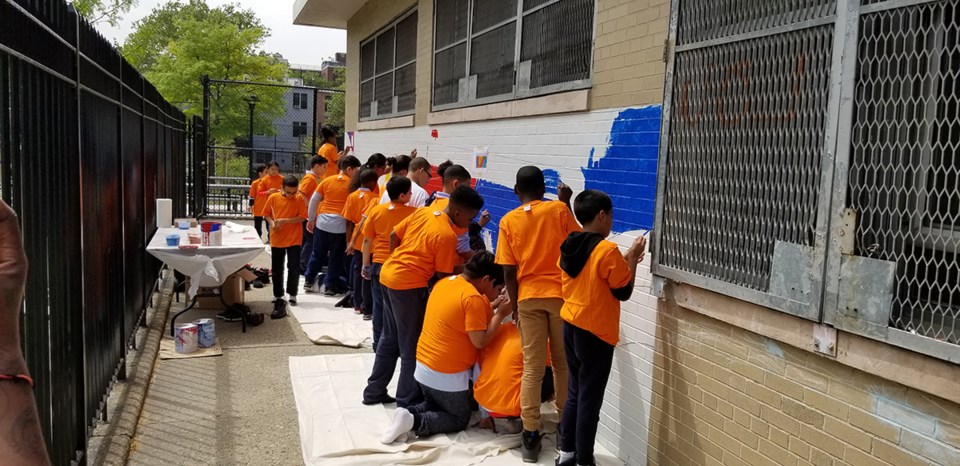 According to recommendations by the health department, children and adolescents ages 6 to 17 years should have 60 minutes or more of physical activity each day. Play, or any spontaneous activity, improves attention, competence and motivation in the classroom. Physically active play also boosts healthy bone and muscle development; reduces the risk of obesity, diabetes and other chronic diseases; and provides emotional and mental health benefits.
A selection committee picked the participating schools based on their dedication to improving health equity and interest in promoting physical activity. The health department then commissioned the expertise from various organizations to realize the projects.
Creative Art Works, a nonprofit dedicated to empowering youth through the visual and multimedia arts, worked closely with the students at P.S. 137 Rachel Jean Mitchell, P.S. 297 Abraham Stockton and P.S. 123 Suydam to design and install murals and play spaces.
"It was exciting to see young people take ownership over the well-being of their community by designing murals that can be engaged with in multiple ways by a variety of ages," said Brian Ricklin, executive director of Creative Art Works. "The students we worked with were thoughtful, creative and caring. Creating murals with and for them was a joyful experience."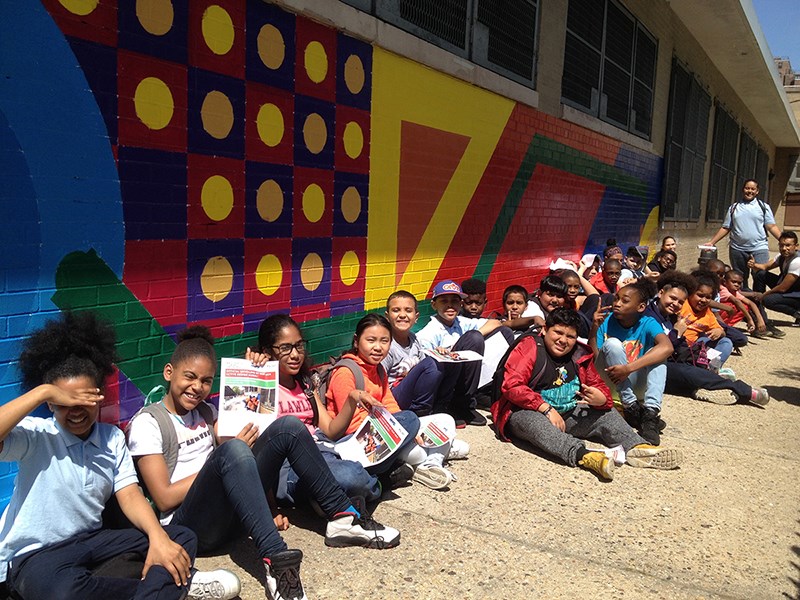 The projects were funded by the health department and the Mayor's Building Healthy Communities initiative. Since 2015, the Active Design in Schools program has realized enhancements in 83 K-12 public schools, reaching over 40,000 students. Public schools can apply now to be considered for next year's program.