Each day for the past four years, artist Smriti Keshari has selected a headline from The New York Times that mentions President Donald Trump.
Keshari started the project the day Trump was elected and has since collected 1,460 headlines. Now, she has turned those short statements into a public art exhibition at BAM in time for the general election.
DIS | INTEGRATION: Headlines are Frontlines is a 2-hour film that leads viewers chronologically through Trump's term as president through the headlines, highlighting the symbiotic relationship between the media and Trump's presidency.
"Consumed in succession, these headlines serve as a reminder of the haunting and addictive impact of the newsroom on America's nervous system," Keshari said in a statement.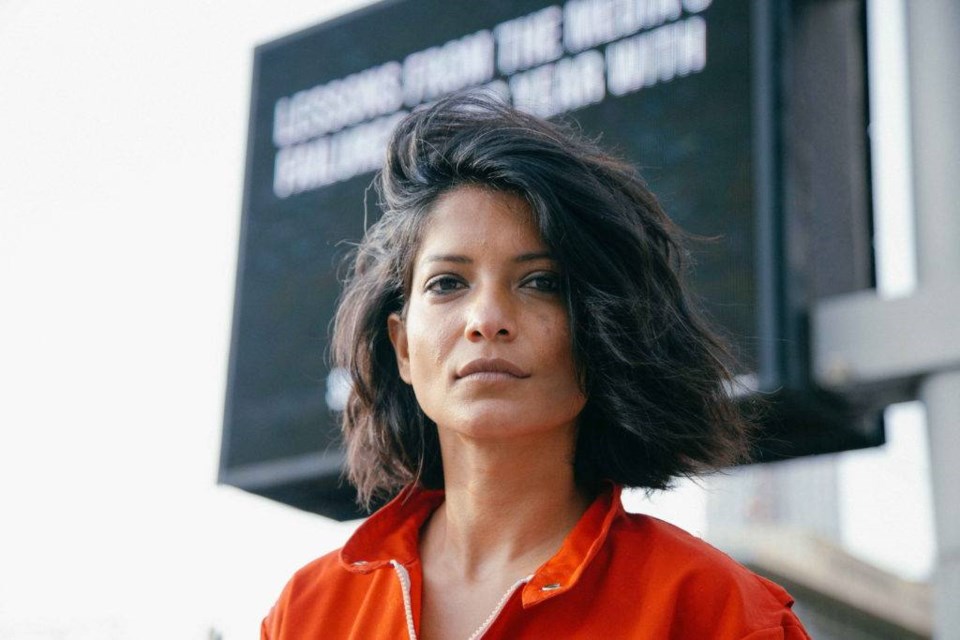 "Today, human attention is a scarce commodity and the media jockeys for the public's attention. These efforts have resulted in a hyper-sensationalized assault of news stories delivered at an incalculable speed. Information scarcity is replaced with information overload, essentially creating a new censorship through noise."
The short film conveyed the tense, mesmerizing, powerful, and increasingly addictive nature of news, and called into question the media's role in shaping our divisive new reality and contradictory and confusing notions of the truth, BAM said in a press release.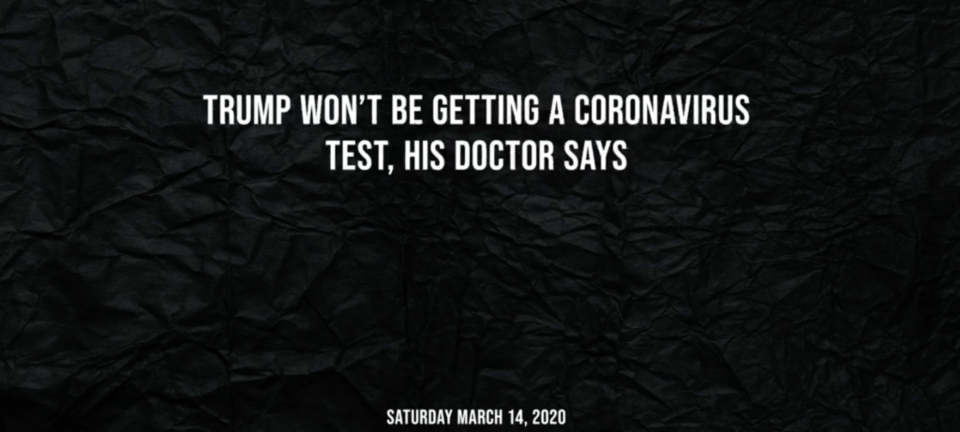 The work was created by Keshari in collaboration with music producer Marius de Vries and it features an original score by Matthew Herbert. The score is based on a one-minute performance of The Star-Spangled Banner, stretched and distorted over the length of the film.
Initially, the project was made to be shown in theaters and on stages on election night, but with the onset of the coronavirus pandemic Keshari adapted it to be shown in public spaces.
DIS | INTEGRATION will be shown in a continuous loop on the screen adjacent to the BAM sign on the corner of Flatbush and Lafayette Avenues, and will also appear on the screen outside of the BAM Strong on Fulton Street until Nov. 4.
Herbert's original score can be accessed via BAM.org or a QR code posted at both locations.