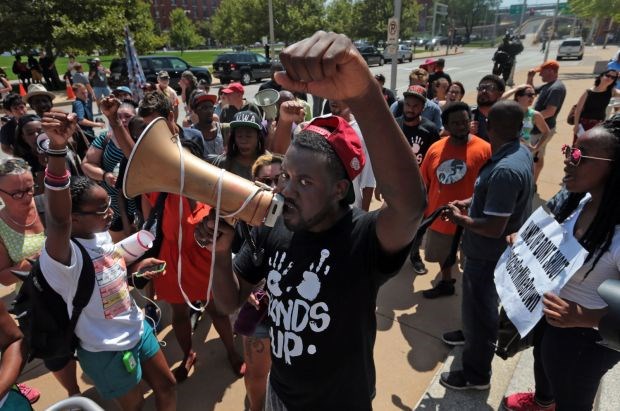 There are ?#?HandsUpWalkOut? protests planned in numerous cities across the nation. The largest one of these will be December 1st, at 12:00noon. Find the one nearest to you here.
It is a map of planned HANDS UP WALK OUT events on Mon Dec 1st - 12:01 pm CST in solidarity with Ferguson.
In New York City, a major protest is being planned in Union Square: If you believe #BlackandBrownLivesMatter, then Come to Union SQ North Plaza at East 17th Monday December 1st starting at 12noon EST.
Text "HANDS UP" to 90975 to get updates.
Read more about attending or planning an action from FergusonAction.com.
There are MANY more events than listed here. Event information from fergusonresponse.tumblr.com
Follow and share the action on twitter with the #HandsUpWalkout hashtag.