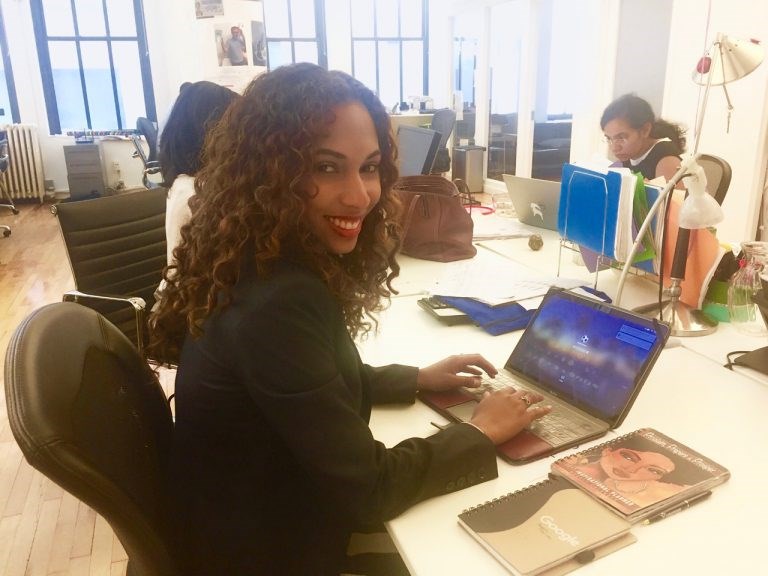 The Internet: a digital network where global access, net neutrality and-- if you so choose-- anonymity affords boundless opportunities to build a following around a project, product or identity. Because of this "free" access, the web has birthed many entrepreneurs, offering what many assume is an equal playing field.
However, there is, in fact, a digital divide, beginning with access. Studies show that low- and moderate-income families have 33 percent less access to home wireless services and 50 percent of families below the poverty line have no Internet access at all.
There's also "The participation divide," where, for those who do have access, they move along the information superhighway as consumers, versus serving the role of content creators or problem-solvers.
"[Communities of Color] need opportunities to create, share, and distribute content rather than just consume content,"says digital media expert and University of Texas associate professor S. Craig Watkins. "They need skills related to creating new technology, writing new technology and leveraging technology to solve the problems of their communities."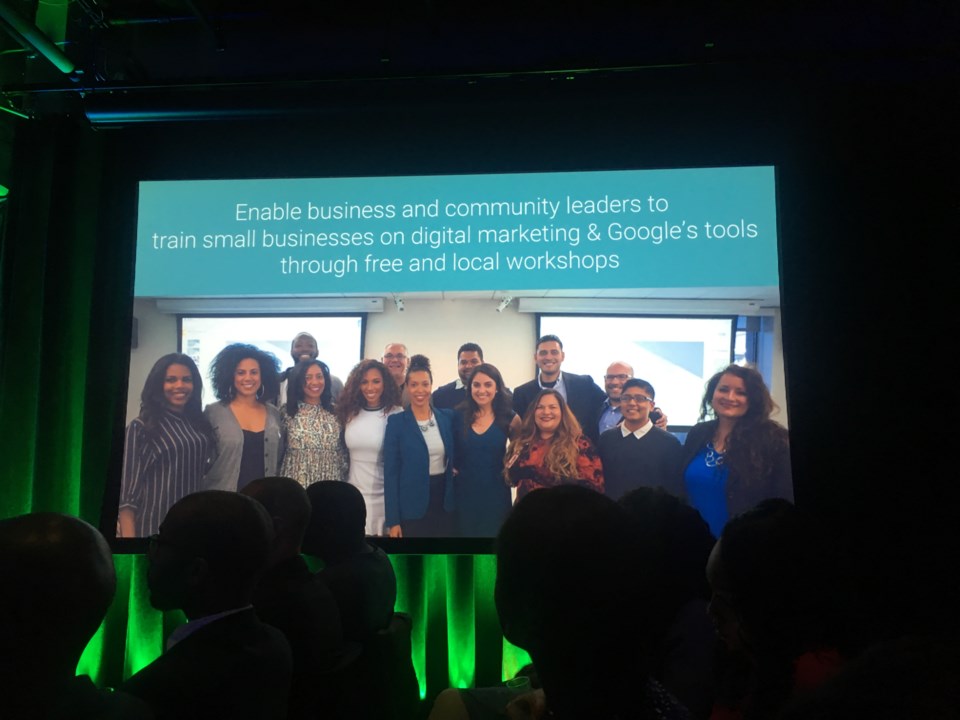 To help bridge this divide, most recently, Google launched its Digital Coaches Program, offering small businesses from a variety of backgrounds and skill levels a chance to receive free and simple hands-on training to help them successfully grow online.The program launched in nine cities, including Atlanta, Austin, the Bay Area, Chicago, Detroit, LA, Miami, NYC and DC. The coaches themselves are entrepreneurs, small business owners and community leaders who have deep ties to the community and can understand the needs of your business. Through free, open-to-public workshops on digital marketing 101 and Google tools (AdWords Express and Google My Business), coaches share their business advice, and tips of success in sessions designed for the unique needs of their communities.
For each of the nine cities, Google sought out young leaders with strong community ties with the hope of tapping into innovative ways to engage businesses in ways that made sense to the needs of each particular community.
Angelina Darrisaw, 30, founder and CEO of C-Suite Coach and a Bed-Stuy resident, recently was chosen to coach all of the young diverse talent and small businesses in her community. Darrisaw said that working alongside Google has been a great opportunity to build with an audience historically underserved with the tools and resources to compete in a digital space.
Darrisaw has a B.A. in Political Science from Davidson College; holds an M.A. in Management from Wake Forest University and a Certificate of Coaching from New York University. As a My Black is Beautiful and Pantene brand ambassador, Darrisaw has hosted self-esteem workshops to inspire women, girls and young people across the country. For Google, Darrisaw was a perfect match for the role.
One program she is initiating in her Google workshops is called A Flashes of Brilliance Moment in which one business owner seeks and highlights something that they achieved in their business that can inspire other business owners.
"Being a small business owner myself, I know that every hour counts in operation, and I want to be able to be right there in the community to put on workshops," said Darrisaw. She also hopes to provide office hours to small business owners to give them one-on-one advice.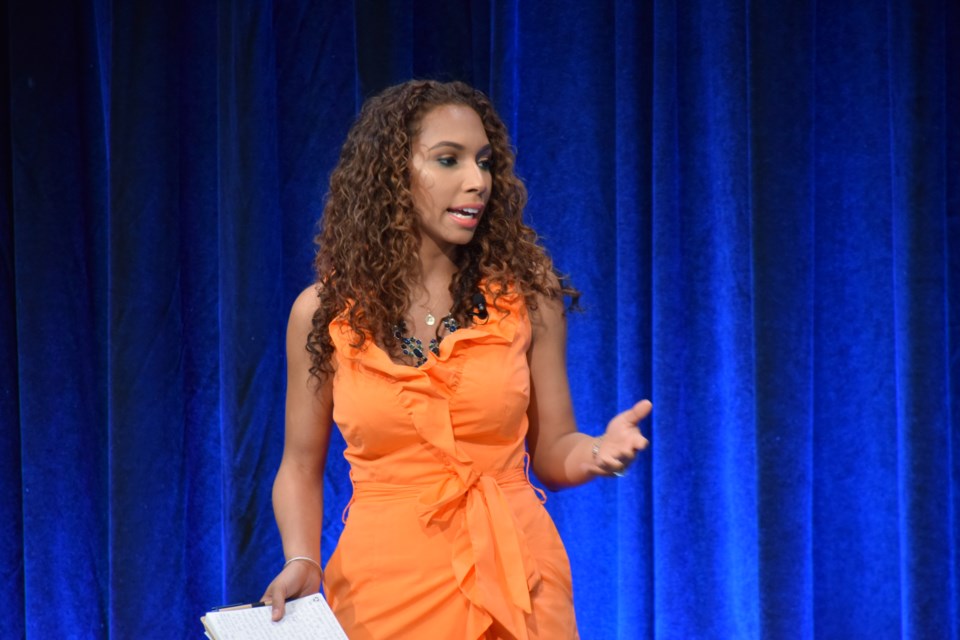 Angelina Darrisaw speaking at the Google Digital Coaches launch during Small Business Week.
"When you're launching something new and having to prove that the product that you have is one someone needs to buy, there is always a challenge," said Darrisaw. "Pulling new clientele and product outreach is definitely important and always a professional challenge. Personally, staying resilient and working on your mood is important because for that one successful opportunity, I might have pitched twenty."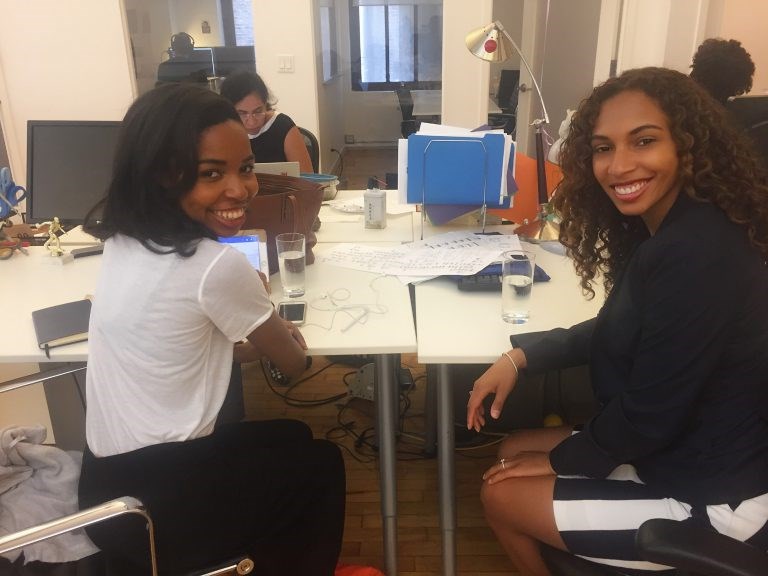 In the coming months, Darrisaw will expand C-Suite Coach by formulating her own team of career coaches in hopes of impacting a national audience of young professionals who need the resources to build a successful business.
To contact Angelina Darrisaw and learn more about her digital coaching program, go here.