Who let the dogs out? A question that soon may cross the minds of unassuming customers going for ice cream at a new parlor in Bushwick, reports Time Out.
The dog-friendly Ollie's Ice Cream + Stuff, slated to open at 158 Irving Avenue, not only allows pets to come inside with their humans, moreover the parlor will be the first in New York City that actually specializes in making sweet, icy treats for good doggies.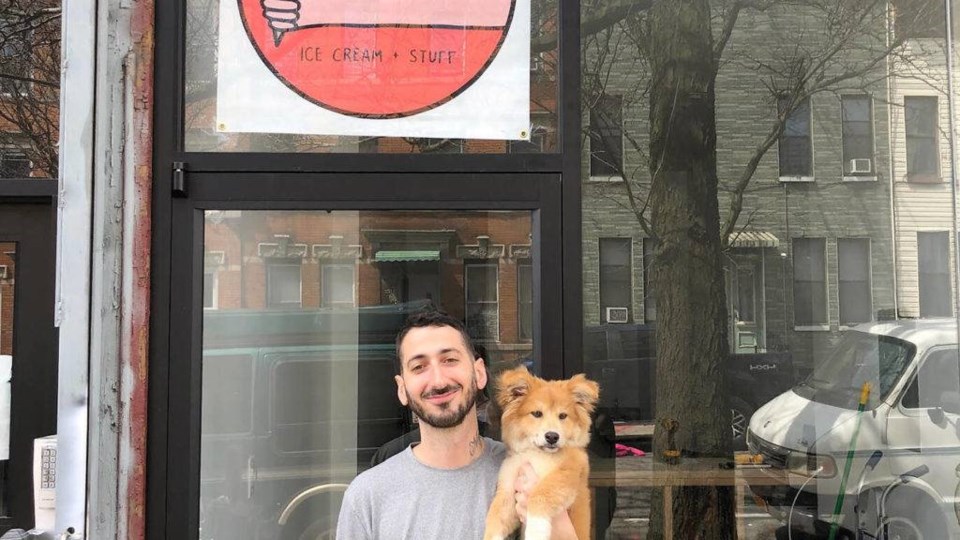 The parlor is the brainchild of local bartender Eric Kyriakopoulos and his partner Isabel Klee from TheDogist, a blog dedicated to man's best furry friend, who are foster parents of dogs as well as have a rescue, Simon. Kyriakopoulos first began making dog ice cream for his main paw-pal Simon, a doggy Instagram sensation with over 40,000 followers. His efforts were met with approving barks and wet kisses, encouraging him to share the sweet goods with the rest of the local canine community.
Kyriakopoulos himself will be whipping up the dog-friendly flavors, most notably the "Peanut Butter Pumpkin Butt" made with pumpkin puree, peanut butter and cashew yogurt. Ollie's will also serve up at least eight human-friendly ice cream treats, created in partnerships with other local ice cream makers and include flavors such as Midnight Mint Chocolate Chip, Sea Salt Carmel and Nitro Cold Brew, as well as some vegan options.
An exact date has yet to be announced, but dessert hounds could go on the prowl as early as mid-May.