#GetOrganizedBK is a group of Brooklyn residents targeting issues such as climate change, cultural exchange and outreach, women's health, free press and racial justice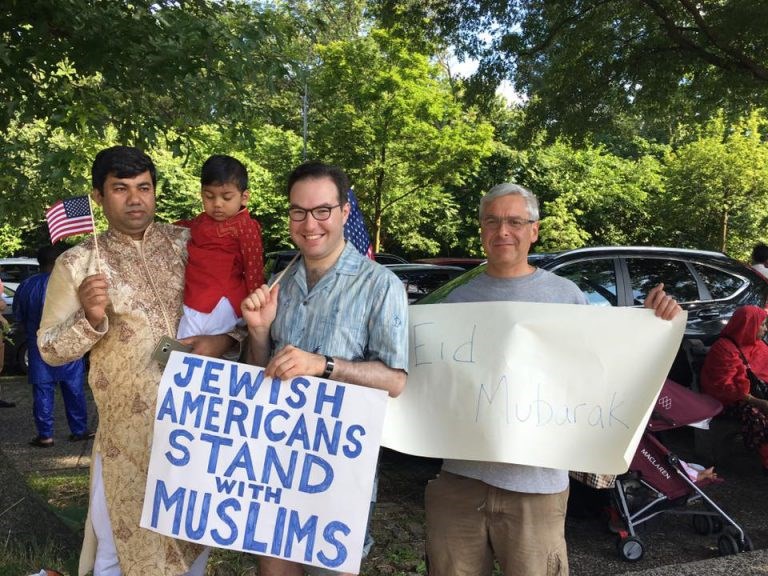 #GetOrganizedBK is hosting its Civic Festival on Tuesday, from 4:30pm to 8:30pm at Prospect Park's bandshell, to celebrate the organization and its members, civic engagement and peaceful, organized, political resistance to the Trump administration.
"Trump has been president for 167 days. Within those days, we have marched, rallied, protested, written letters, called our elected officials, and more. We still have many more days to go…but to keep our spirits high, we're taking a moment to pause and to celebrate the resistance and our allies," said City Councilmember Brad Lander in a Facebook post.
#GetOrganizedBK, founded by Lander and Rabbi Rachel Timoner of Congregation Beth Elohim, is a group of Brooklyn residents who came together as a resistance movement against the Trump administration. The organization's working groups target issues such as climate change, cultural exchange and outreach, women's health, free press, racial justice and more. After President Trump's election, many Brooklynites felt the need to come together and "to defend democracy and human dignity, shine a light on corruption, resist hate and injustice."
Starting at 5:30pm, a slew of fantastic and inspiring local performers, including Isaac Oliver, Gowanus Wildcats, Xavier Cardriche, Artists for a Free World, Natalia Zuckerman, Jean Rohe, Girls Be Heard, the Bangladesh Institute of Performing Arts and the Occasionalists, will be taking the Bandshell stage.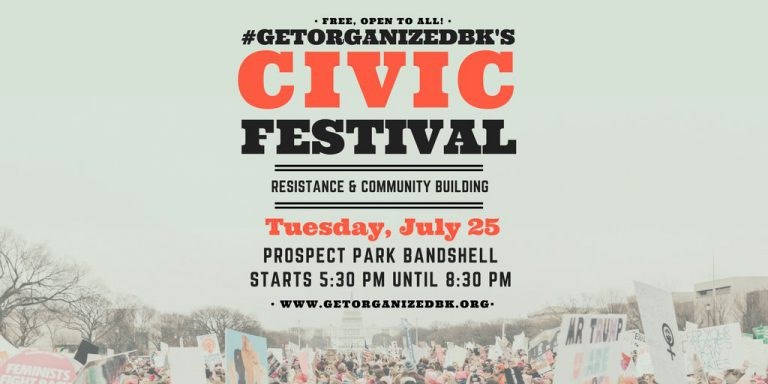 Additionally, attendees can participate in a "voting rights obstacle course" and a "propaganda party" thrown by Interference Archive. Also little citizens will be entertained with kid-friendly activities like face stamps, bubbles and more hosted by Park Slope Parents. And since there is no party without food, The Farm on Adderley will have delicious, wholesome nourishment available for purchase.
Dozens of partner organizations will be on hand: Planned Parenthood of New York City, Make the Road New York, NYC Mayor's Office of Immigrant Affairs, IntegrateNYC4me, Common Cause, Fast Food Justice and Brooklyn For Peace, among others.
"Even as we are fighting harm, we are building new relationships and celebrating our values," said the organizers. #GetOrganizedBK's Civic Festival - a hooray for civic engagement.