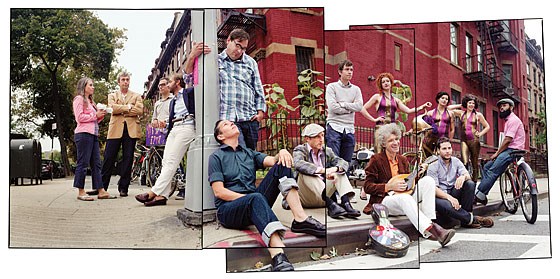 If there was ever a more polarizing topic in Bedford-Stuyvesant these days, it is the subject of gentrification.
The public response to a recent New York Daily News editorial entitled, "Goodbye, my Bed-Stuy," by Bed-Stuy resident Ron Howell is the perfect example of how divided the community feels about the causes and effects of gentrification on a neighborhood.
Howell is the grandson of Bertram L. Baker, the first black elected to the State Legislature from Brooklyn, representing the Bedford-Stuyvesant section. Baker was co-sponsor of the state's fair-housing law, the Metcalf- Baker Act, in 1969.
In the Daily News editorial, Howell waxes poetic about the beauty of Bedford-Stuyvesant of the 50s and 60s and how, in the last 20 years, silent backers in politics and real estate have worked with banks to accelerate property value increases whereby hordes of longtime residents are being priced out of the neighborhood.
These recent progressive demographic changes and resulting shifts in culture and cost of living have unabashedly led him to conclude that the Bed-Stuy he has always known has left, never to return.
Although these growing sentiments clearly are shared by many of the neighborhood's longtime residents, what also seems to be growing with even more vigor are the voices of dissent by those who feel that complainers of gentrification need to get over it and be thankful for the changes.
A scan of the comments from the article provides keen insight on the pushback. Some argue that gentrification is a natural cycle of neighborhood development, an historical occurrence-- a fact, they feel, it's time that older residents need to finally acknowledge and accept:



They feel that Bedford-Stuyvesant was little more than a neighborhood plagued by crime and thuggery, a place where no one truly wanted to live before:

Even more say that gentrification has only served to revive the neighborhood, make it more attractive:


Do you feel these commenters who support gentrification have some valid points?
Was Bedford-Stuyvesant a "hell hole," (as one commenter put it), before? And is time that residents begin to acknowledge the merits of gentrification as a natural, sociological shift that has persisted throughout history and that, in more ways than not, serves to improve a neighborhood overall?
What are your thoughts?