The "Take Our Daughters and Sons to Work Day" campaign exposes children to professions in health care and inspires them to think about future careers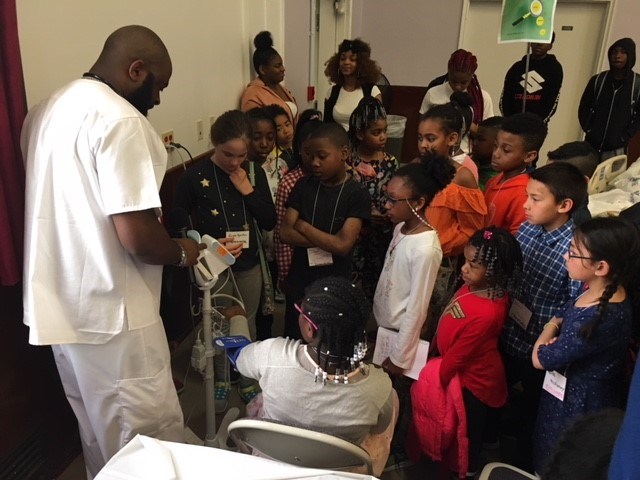 On Thursday, Kings County Hospital celebrated the international campaign "Take Our Daughters and Sons to Work Day" with more than 40 sons and daughters of nurses, doctors, administrators, clerks and others. The guests—ages 6 to 18 —took over the hospital as they participated in presentations, tours and hands-on activities to spark possible interest in a career in the health care field.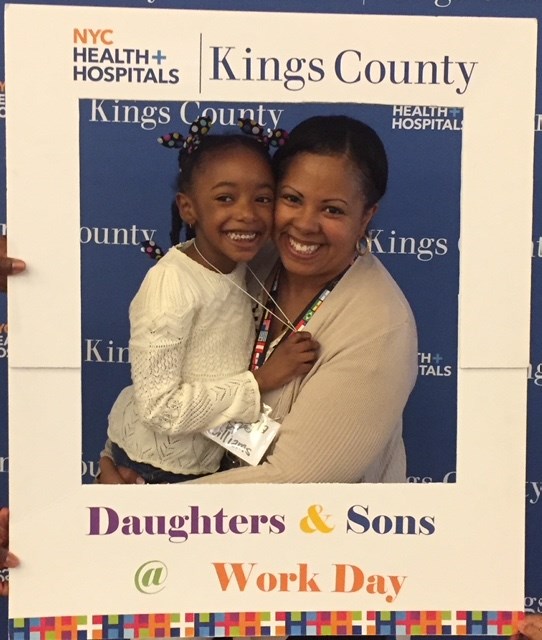 "Spending time showing the children of our staff the diversity of professions in our health care system is a privilege," said NYC Health + Hospitals/Kings County COO Graham Gulian. "It is a humbling experience to open the doors to the next generation of health care professionals. Their enthusiasm is awe-inspiring."
The young guests enjoyed interactive presentations by staff from various departments including nursing, emergency medicine, neurology/stroke and infection control. One by one, the children took their turn on the "glow germ" machine, an infection control tool used to teach the importance of proper hand-washing. The teens participated in a special session on managing emotions.
Tours featured examining x-rays and other equipment in radiology, exploring behavioral health through creative arts, visiting the pathology laboratories, being introduced to the testing of respiratory functions, understanding how robotics have modernized pharmacy, and comparing vehicles used by NYPD and NYC Health + Hospitals/Kings County hospital police. The young visitors were also introduced to recovery methods used in rehabilitation medicine and the daily functions of an operating room.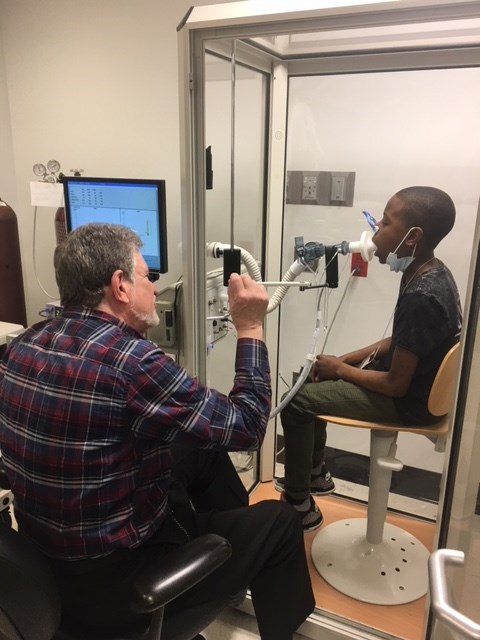 Dr. Robert Gore, founder of the Kings Against Violence Initiative, a youth empowerment and anti-violence program, talked to the teens about youth empowerment and responsibility, while younger participants spent time with the local NYPD Neighborhood Coordinating Officer Paul Parkinson of the 71st Precinct to learn about his work with the hospital.
Take Our Daughters and Sons to Work Day is celebrated annually on the fourth Thursday of April to allow children to share their experiences in school on Fridays. The campaign aims to encourage parents to expose children to the wide range of professions to which they can aspire.