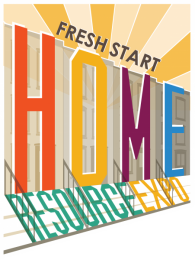 On Saturday, June 14, join Bridge Street Development Corporation for the 5th annual Fresh Start Home Resource Expo for homeowners and renters.
The event will take place at Restoration Plaza, located at 1368 Fulton Street, from 10:00am to 3:00pm. The free expo is a chance to collect information and resources on purchasing your first home, affordable housing options, credit repair, wealth building and budgeting, options for preventing home loss to foreclosure, energy saving tips for your home and more.
More than 30 nonprofits, government agencies, and housing resource providers will be on hand to provide attendees with advice, information and opportunities to register for free services. Guest emcee for the day is Rob Crocker of WBGO Jazz 88.3 FM
Four free workshops will be offered:
11:15am, The NY State Foreclosure Process - Junior Barnett, Bridge Street Development Corporation
The foreclosure process is different in every state. For New York State, understanding the foreclosure process can be instrumental in understanding the steps needed to avoid losing your home to foreclosure. Join foreclosure counselor Junor Barnett and learn about the difference between default and foreclosure, the process and timeline of foreclosure in New York State, how to respond to foreclosure papers or court notices, and the settlement conference process.
12:15pm, Protecting Your Investment - Charlene Gayle, the Macon Realty, Inc.
Being a landlord is a hard business! This workshop is designed to assist rental property owners manage their properties successfully! Come find out the essentials of the tenant screening process, how to maintain good records, how to create a professional management team, and how to use these tools to avoid foreclosure.
1:15pm, Your Real Estate Dream Team - Clarence Cleaves, Bridge Street Development Corporation
Navigate the path towards owning your first home! This workshop will review the components and the people involved in the home buying process. Guest panelists will include: Stephen Cozier, Mortgage Banker with Chase, Harriet Robertson, Real Estate Agent with the Bedford-Stuyvesant Real Estate Board, and Eustace L. Greaves, Jr. of Greaves Financial Services and The Bridge Insurance Agency.
2:00pm, Affordable Housing Resources - Christina Harsch, The Wavecrest Management Team
Christina Harsch of the Wavecrest Management Team will review the available affordable housing resources offered by New York City. Learn more about the work of Wavecrest Management in Brooklyn and get an insider perspective on the affordable housing application process and what you can expect.
We'll also have home repair demonstrations on the West Plaza at Restoration and will be raffling off special prizes to the attendees every hour, with a grand raffle and a chance to win an iPad.
For more information about the 5th Annual Fresh Start Home Resource Expo, contact Katie at Bridge Street Development Corporation, (718) 636-7596 ext. 216.