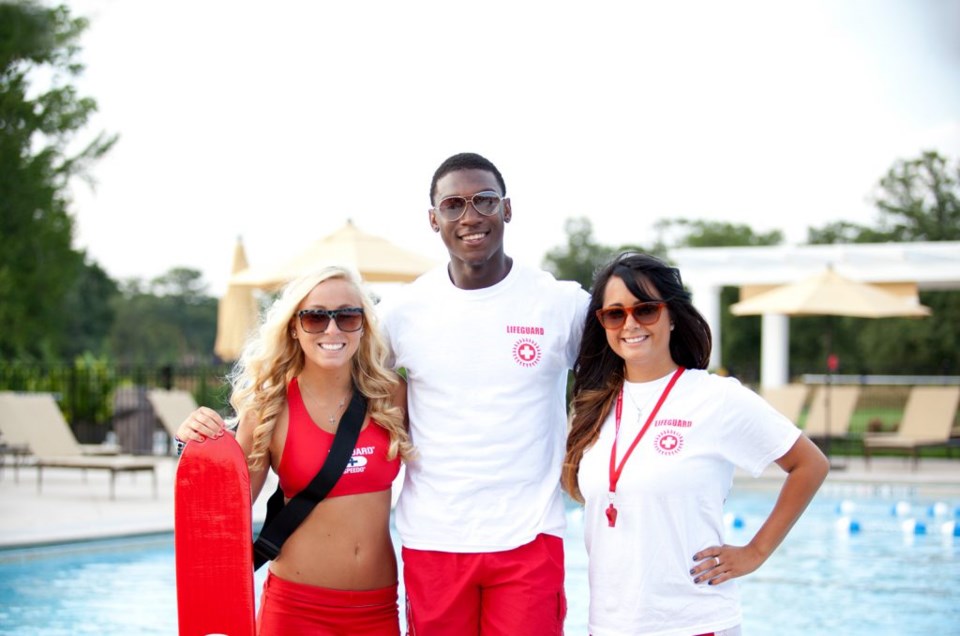 Take the lifeguard qualifying test and make a splash by becoming a NYC Parks lifeguard!
All candidates are tested by Parks Lifeguard School to ensure that they meet the highest standards. Candidates interested in becoming a lifeguard must first pass a qualifying test.
To qualify, you must:
° Be at least 16 years of age by the start of employment (the end of June).
° Have at least 20/30 vision in one eye and 20/40 in the other?without corrective lenses. Glasses and contact lenses may not be worn during the eye exam.
° Be able to swim 50 yards in 35 seconds or less, with proper form.
Once you've passed the qualifying test, you¹re able to go onto the next step of becoming a New York City Lifeguard: the Municipal Lifeguard Training Program. The program is free, and consists of 40 hours of swimming and rescue techniques, first-aid and CPR.
Upon completion of the training program, you must pass final swimming tests and a written test to become a lifeguard. You must be able to swim 440 yards in 7 minutes and 40 seconds to qualify for a pool assignment, or 6 minutes and 40 seconds to qualify for a beach assignment. Beach lifeguards must also complete a 300-yard ocean swim prior to receiving their assignment.
The qualifying test is offered in all five boroughs between now and early-January. Please make sure to bring a bathing suit, a towel and a lock (for your locker). Goggles are optional.
Learn the dates and locations of the qualifying tests here.