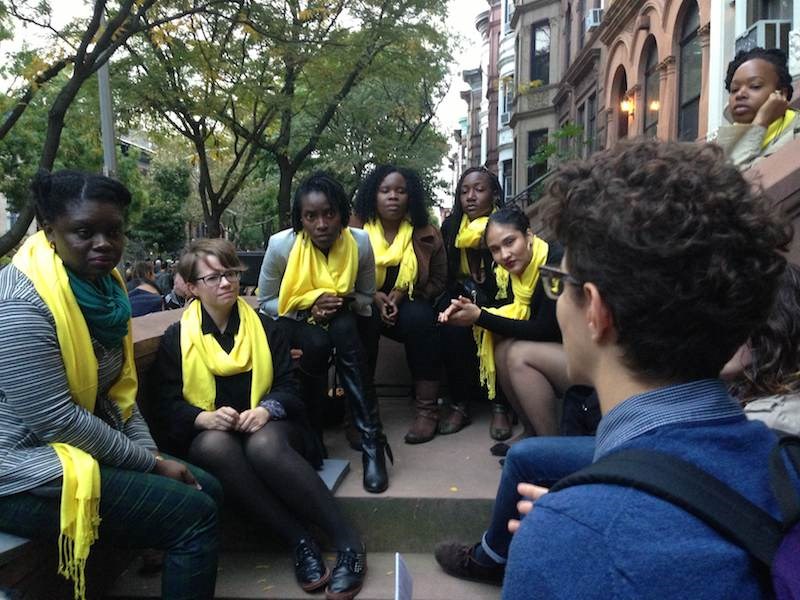 Few will argue that there's been a groundswell-- a rising tide, so to speak-- in the numbers of Americans desiring to engage in social and political activism.With the fast-changing demographic landscape, the deeply polarized political environment and community-police relations under a microscope, there's plenty to rail about and therefore more than enough reason to get involved.
However, without a leader or direction or movement to latch on to, what ends up happening, more often than not, is... well, nothing: frustration at not being able to identify a clear pathway to change.
Brooklyn Movement Center, a membership-led community organizing body based in Central Brooklyn, recognizes this frustration and desire for residents to get more involved-- to learn how to build and drive meaningful social movements that are impactful.
Beginning in 2016, BMC launched its Member Organizing Academy, a monthly workshop series designed to help organizational leaders sharpen and define their message, direction and strategy for carrying out a successful social movement.
"It's directed explicitly at our members, the people who have joined the organization," said Mark Winston Griffith, founder and executive director of Brooklyn Movement Center. "But it is also open to community members and organizational leaders.
"The idea was to create a very well defined and thoughtful series that would equip people with the information and tools necessary to be more effective in their organizing and advocacy in Central Brooklyn; political education in general. We want people to come in to get a sense of the strategies that we're creating here."
The first class in the monthly series started January 14. The next one will be held Thursday, February 11, from 6:30pm - 8:30pm at 375 Stuyvesant Avenue, 2nd fl. See a schedule of this semester's classes below or go here. Each class will have a different focus area, including such topics as fundraising; how to approach social justice from a place of social or economic privilege; and self care.
"We're getting much more intentional about leadership development," said Winston Griffith. "The series is designed to build on that, leaving you more equipped to take on the issues you care about than when you walk through our door."
The workshops are free, but BMC is asking all participants make a small donation. For more information, visit their website here.