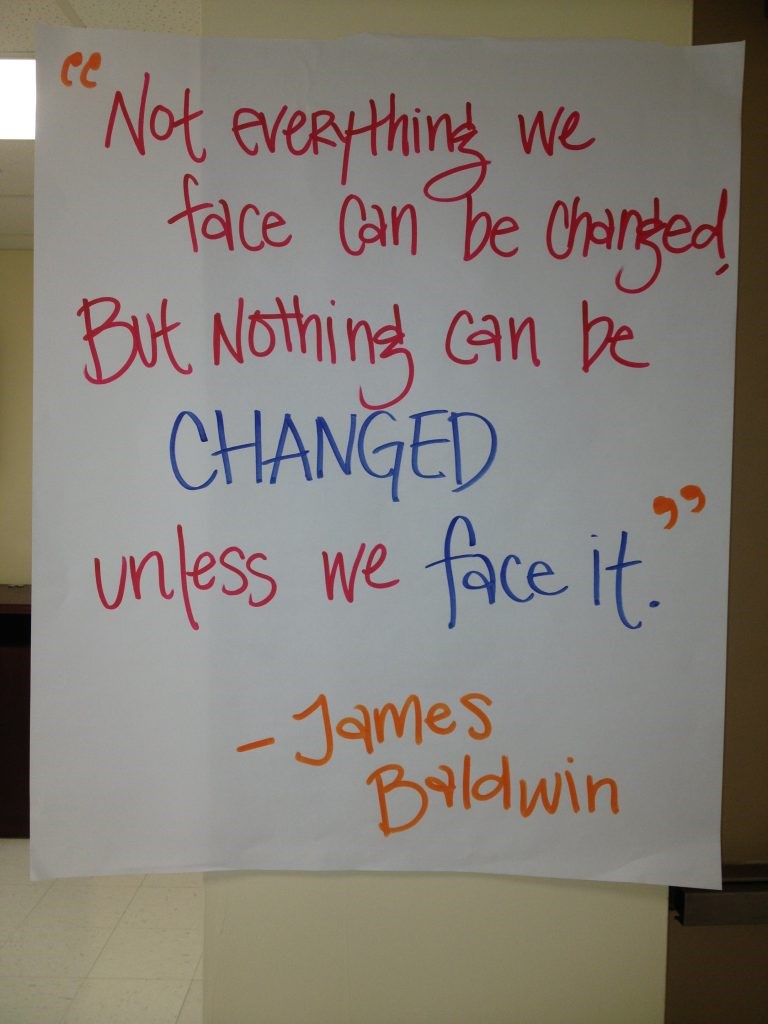 "We are the old people coming up. Meaning, our influence will influence the younger kids just like the older guys influenced us." — Youth participant at resident.connect.care's Brownsville FEEST
The preparation for a new youth food movement is brewing in Brooklyn. So many young people here are gifted, sharp, passionate, and ready for an opportunity to be a part of something constructive.
resident.connect.care in Brownsville, NEBHDCo (Northeast Brooklyn Housing Development Corporation) and NYC Food and Fitness Partnership have partnered to provide just that.
The Food Empowerment Education Sustainability Team (FEEST) kicked off in Bed-Stuy last month and feature free monthly (to start) dinner gatherings for young potential activists connecting over fresh, quality good food that everyone prepares together.
In Brownsville, resident.connect.care features sessions that meet twice a week with young future activists. According to the resident.connect.care founder and executive director Eboni Banks, "the young people involved are very energetic and really into this. It's exciting."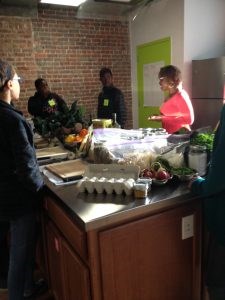 The Bed-Stuy program launched in NEBHDCo's brand new beautiful demonstration kitchen at 376 Throop featuring youth from the community plus supporters, youth organizers, trainers and a community chef preparing a delicious meal together while building community.
Food is sourced from local farmers including Hattie Carthan and local food distribution systems like Bed-Stuy Bounty. Youth learn about the food system and where their food comes from, community building, identifying and building power, healthy eating, and of course—how to cook a delicious meal together.
"Young people come to the table with a unique balance of creative energy, passion, and impatience, which is exactly what we need to build a better world" states Bianca Bockman, Community Healthy Food Advocate at NEBHDCo.
"Unfortunately, these are often the most unheard voices. We hope that FEEST will raise the voices of young people, not just for better food, but also for a more resilient and more powerful community."
There are many policy discussions in the city, but none really systematically include an analysis and voice from a youth's perspective—which is sorely needed. Particularly youth of color that are personally affected by the issues that the food policies purport to address.
According to one FEEST participant, "because we're young, we're experiencing the issues in the community now. Older people don't have the same experience we do or see the issues the same."
FEEST is designed to help young people develop their voices, skills and talents and amplify their analysis into the larger discourse around food and social justice.
And best of all, young people learn that preparing healthy food together can be delicious and fun.
"I'm hoping I can change my eating habits," says another FEEST participant. "Believe me I never used to eat like this."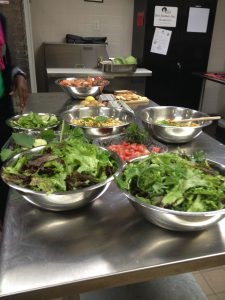 FEEST was created in Seattle, Washington and "sets the table for young people to transform the health and equity of their community by gathering around food and working towards systems change."
With the NYC Food and Fitness Partnership, FEEST is also a W.K. Kellogg grantee and provided a complimentary training organized by the NYC Food and Fitness Partnership, Divas for Social Justice, NEBHDCo, and the Coalition for the Improvement of Bed-Stuy.
Organizations experienced the transformative FEEST program and decided to establish it in Brooklyn. For more information about FEEST Seattle, please visit: https://feestseattle.wordpress.com/.
For Brownsville FEEST, resident.connect.care is in need of food donations and an oven! To help support and for more information, contact Eboni Banks at ebanks@residentconnectcare.org.
For more information about resident.connect.care: www.residentconnectcare.org.
Bed-Stuy FEEST is open to all high school aged youth in the area and meets the last Friday of the month (next FEEST meet up is Friday, May 30th) at 5pm at 376 Throop. For more information, contact sjackson@nebhdco.org or 917-417-8393.