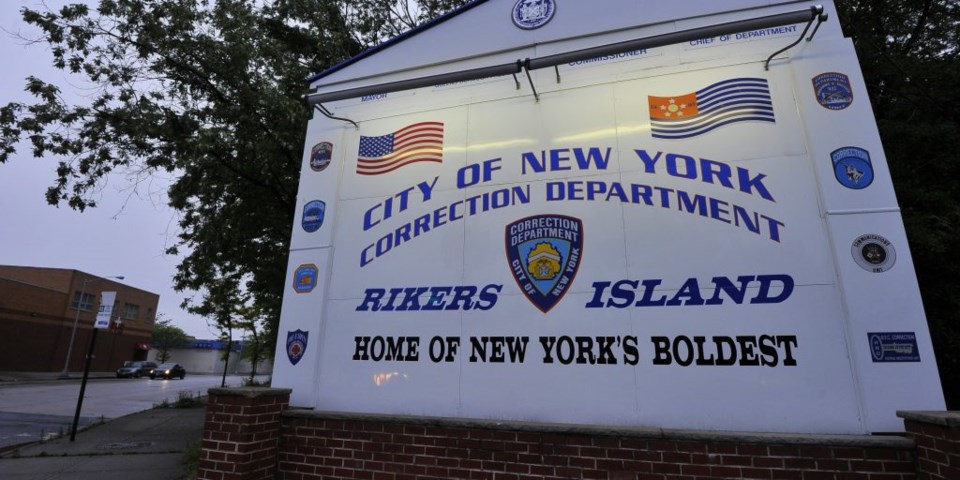 Already under heavy scrutiny and federal review for "rampant use of unnecessary and excessive force," Rikers Island is about to get slapped with the a hefty law suit by a former inmate who says he was physically and sexually abused by a Rikers employee.
Bishme Ayers says on July 4, he was beaten and sodomized by a Rikers Island correction officer while he was handcuffed to a hospital bed, after having an epileptic seizure, reported the Daily News.
But this would not be the first time Ayers, 25, has sued the city behind an abuse case at Rikers Island. In fact, in 2008, while held on an assault charge for which he eventually served 3 1/2 years, Ayers sued the city over jailhouse conditions and visitation rights-- a case that rewarded him a small settlement of $10,000, according to the paper.
Ayers most recently was arrested again for assault charges and then rushed to the hospital during a seizure. He says this time he was held down and beaten, and he believes the officers were seeking revenge:
"You like snitching on my officers?" Ayers said he remembers the officer saying. "Don't act like you don't know who we are."