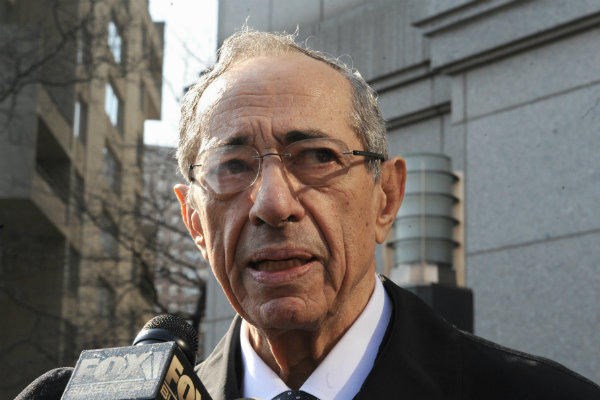 Mario M. Cuomo, the former governor of New York, died on Thursday at his home in Manhattan. He was 82.
The death occurred only a few hours after Cuomo's son Gov. Andrew M. Cuomo was inaugurated in Manhattan for his second term.
"He was 'The People's Governor,' a good governor, and when I was a kid growing up in the Bronx, he was the only governor I knew," said Bed-Stuy resident Reginald Richardson. "When Pataki came along, I was like, 'Who is this new guy?' It took me some time to get over the fact he was not there anymore, and he will be missed."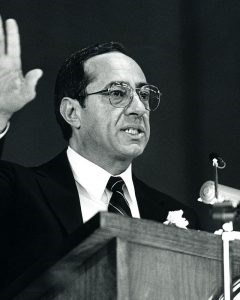 Cuomo first became widely known in New York City in the late 1960s for his work in fair housing, when he represented "The Corona Fighting 69", a group of 69 home-owners from the Queens neighborhood of Corona, who were threatened with displacement by the city's plan to build a new high school.
He later represented another Queens residents group, the Kew Gardens-Forest Hills Committee on Urban Scale, and in 1972, he became known beyond New York City when Mayor John Lindsay appointed him to conduct an inquiry and mediate a dispute over low-income public housing slated for the upper-middle-class neighborhood of Forest Hills.
Cuomo described his experience in that dispute in the book Forest Hills Diary, and the story was retold by sociologist Richard Sennett in The Fall of Public Man.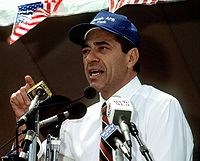 A true champion of liberalism, Cuomo often showed a disdain for politics, let was quite skilled and resolute in proving himself an effective politician: "What an ugly business this is," he would say.
During his keynote speech at the 1984 Democratic National Convention, he boldly criticized Ronald Reagan's policies. The speech brought him to national attention, and he was widely considered a front-runner for the Democratic nomination for President in both 1988 and 1992.
However, he declined to seek the nomination in both instances. His legacy as a reluctant standard-bearer for the Democrats in presidential elections led to him being dubbed "Hamlet on the Hudson."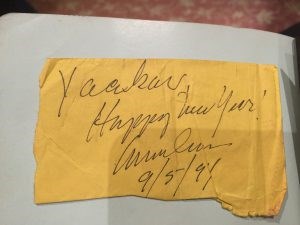 "The Jewish Future Alliance is deeply saddened by the passing of former New York Governor Mario Cuomo," said Rabbi Yaacov Behrman, a community leader from the Chabad community of Crown Heights.
"A towering politician and legendary New Yorker, his courageous leadership and friendship earned him the support and respect of Jews worldwide. Our thoughts and prayers go out to the Cuomo family."