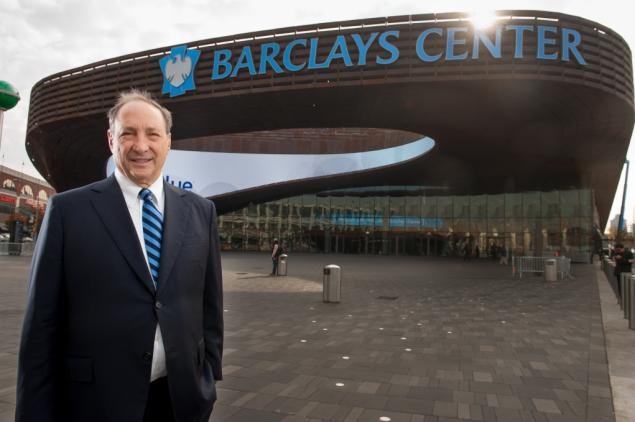 Barclays Center is up for sale, Sports Business Daily reported Monday.
The investment bank Evercore Partners is expected to begin selling Forest City Enterprises' 55-percent stake in the arena that is the current home of the Nets and future home of the Islanders by next week.
Barclays Center, valued at $750 million, was named Sports Facility of the Year for 2013 at the Sports Business Awards and based on the first six months of 2014 ticket sales, is the most popular arena in the country, SBD reported.
Forest City, which is controlled by the Nets' former majority owner, Bruce Ratner, also owns 20 percent of the Nets themselves, and Evercore also has been shopping that on the market, so far unsuccessfully, in part because of the Nets' heavy financial losses-- a U.S. sports record loss of $144 million last season, according to published reports.
Ratner, who bought control of the Nets in 2003 in a $300 million deal, was the force behind the construction of Barclays in the first place, a long, expensive battle that finally resulted in its opening two years ago.