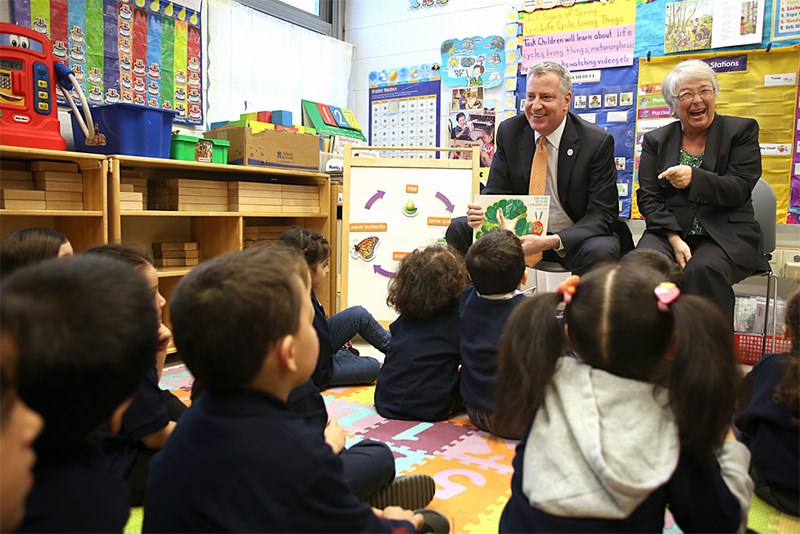 Calling expanded pre-kindergarten the "centerpiece" of his battle against income inequality, Mayor Bill de Blasio kicked off the school year on Thursday with an emotional press conference and a site visit to preschools throughout the city's five boroughs, reported the Daily News.
Teary-eyed de Blasio added that being able to see all children enroll in pre-k was something, he and his wife have wanted as a couple ever since their oldest child, Chiara, now 19, was in pre-k: ""For Chirlane and I, this is a moment of fulfillment; a dream we've had for a long time coming."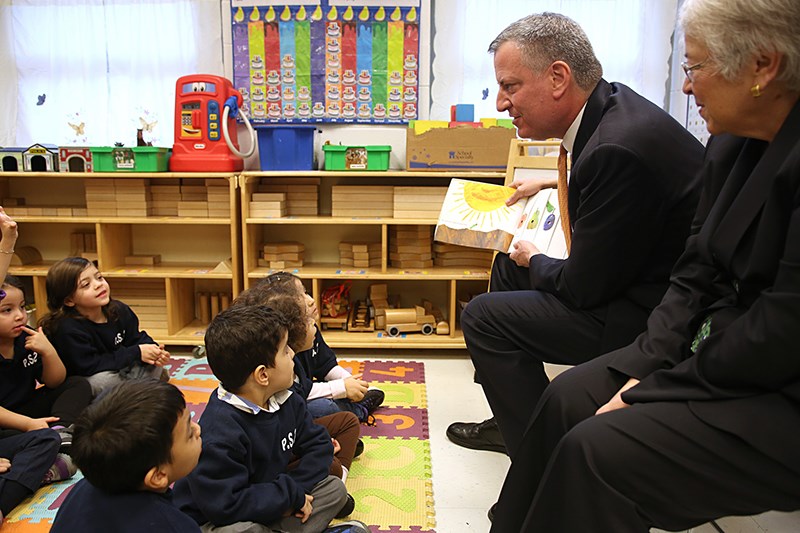 "I'm a little shaky and teary, because this moment means so much for these children," said McCray.
Also at the press conference were teachers union president Michael Mulgrew, schools chief Carmen Farina, and a host of elected officials, all of whom spoke of the positive impact the programs will have: "When people say it can't be done, we're out to prove them wrong," said Farina.