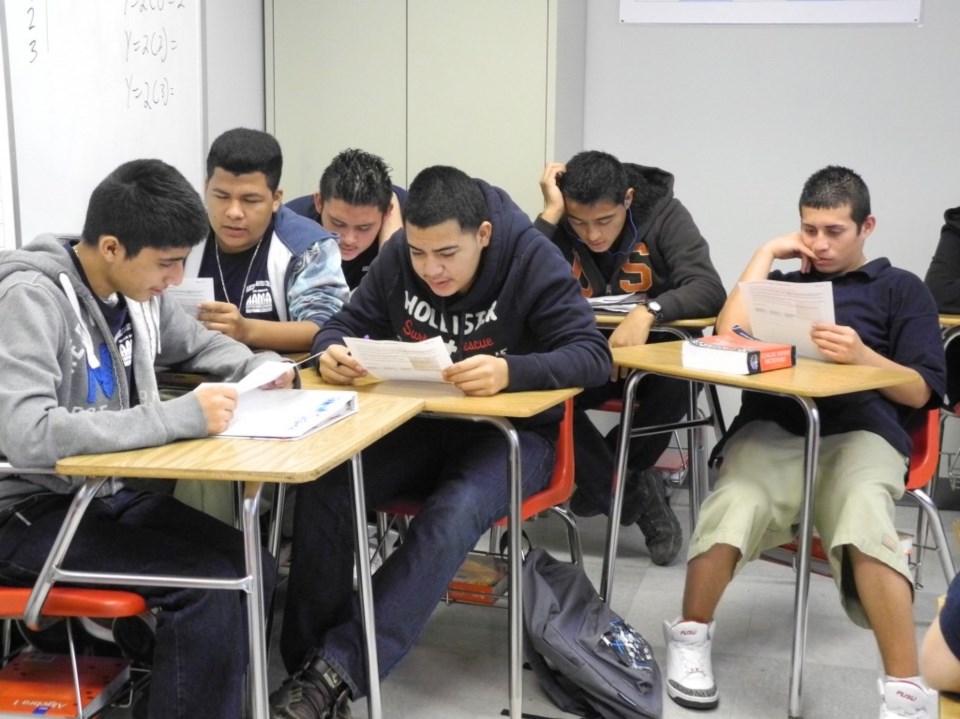 For the first time in U.S. history, public schools across America this fall will enroll more minority students than non-Hispanic whites, reported Yahoo News.
Education Secretary Arne Duncan called the changing population a seminal moment in education. "We can't talk about other people's children. These are our children," he said.
Non-Hispanic white students are still expected to be the largest racial group in the public schools this year at 49.8 percent. But the National Center for Education Statistics says minority students, when added together, will now make up the majority.
About one-quarter of the minority students are Hispanic, 15 percent are black and 5 percent are Asian and Pacific Islanders.
An increase in racial and ethnic tension has resulted at times. But more importantly, the shift creates new academic realities, such as the need for more English language instruction, and smaller cultural adjustments such as a change in school lunch menus to reflect students' tastes.
But it also brings some complex societal questions, including issues of immigration, poverty, diversity and inequity, Yahoo reports.
The Census Bureau estimates that the country's population will have more minorities than whites for the first time in 2043, a change due in part to higher birth rates among Hispanics and a stagnating or declining birth rate among blacks, whites and Asians.