NYPD Deputy Inspector Terrell Anderson is returning to his roots as the new commanding officer for the 73rd Precinct in Brownsville, the neighborhood he was raised in, NY1 reports.
Anderson, who called himself the kid with the big head on Hull Street, has spent his life living around Brownsville and Bedford Stuyvesant and was appointed to his new role in June.
He said it was an honor to serve and protect the neighborhood where he spent his younger years.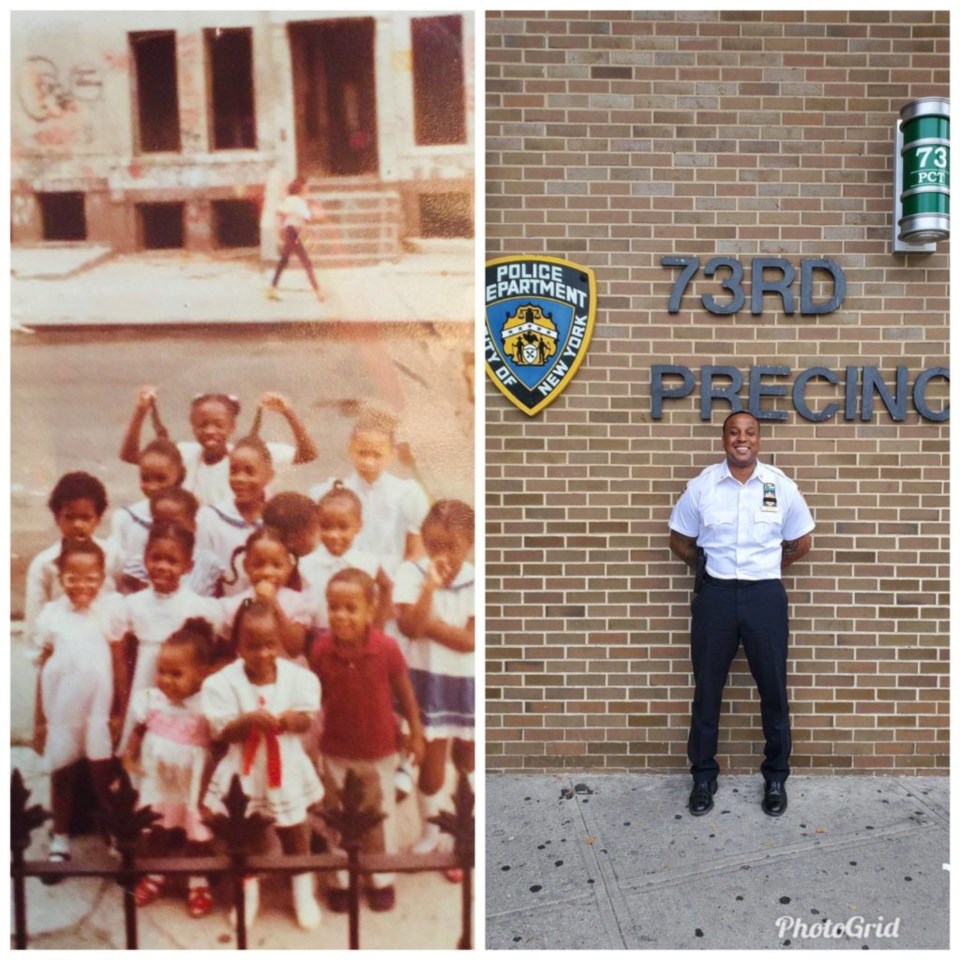 "The block is vastly different as far as the condition. Pretty much where we are standing now was all abandoned," Anderson said. "Very few people actually lived on the block, but this was early- to mid-80s. The crack epidemic in the country, so this area was greatly affected by it at that time."
He pointed to a community garden on Hull St and said he used to practice back flips on mattresses in the vacant lot and reminisced on opening the johnny pumps to cool off.
The building Anderson used to live in is no longer standing, replaced by a metal scrap and junk yard.
Anderson said he was inspired to join the police by his mother who was a civilian employee with the police department and, "a true role model." Most of his 16-year career has been spent working on Brooklyn streets.
"A lot of things that people go through here in Brownsville, I have been through. If I haven't been through it myself, I know people," Anderson said."Seen some trauma, family members on drugs, different things that go on in the neighborhood. I bring an intimate knowledge, an intimate understanding, and an intimate desire to really want to help."
Anderson said he had experience living amidst gun violence, saying when his family lived in the Brownsville Houses his mother used to make the family lie on the floor at the sounds of gunshots. This year, the number of shootings in the 73rd Precinct has increased by 200 percent and murders have increased by 100 percent compared to the same period last year.
Anderson said to tackle this he wants the police to work with the community to stop teens joining gangs and becoming part of the violent culture.